Mr. Blough and Back To The Future Math Class doing hands-on prediction experiments - love the Matchbox cars and track!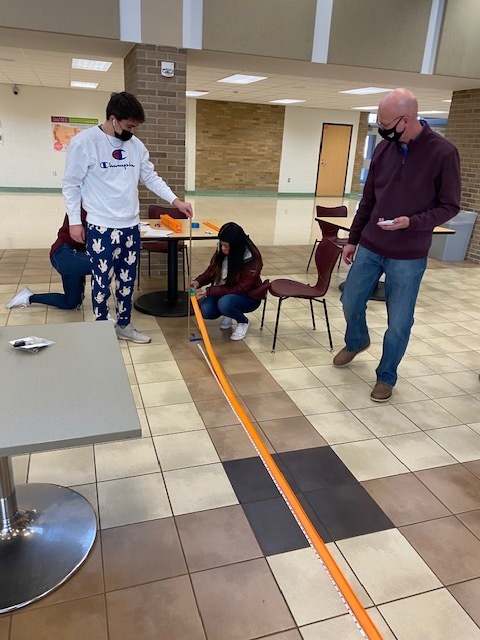 Academic Achievement Award - Please join me in congratulating these students who earned a 3.5 or higher GPA for three (3) consecutive trimesters for the 2019-2020 school year and continue to maintain a minimum GPA of 3.0 each year. Great job Panthers! Link:
https://5il.co/ou6i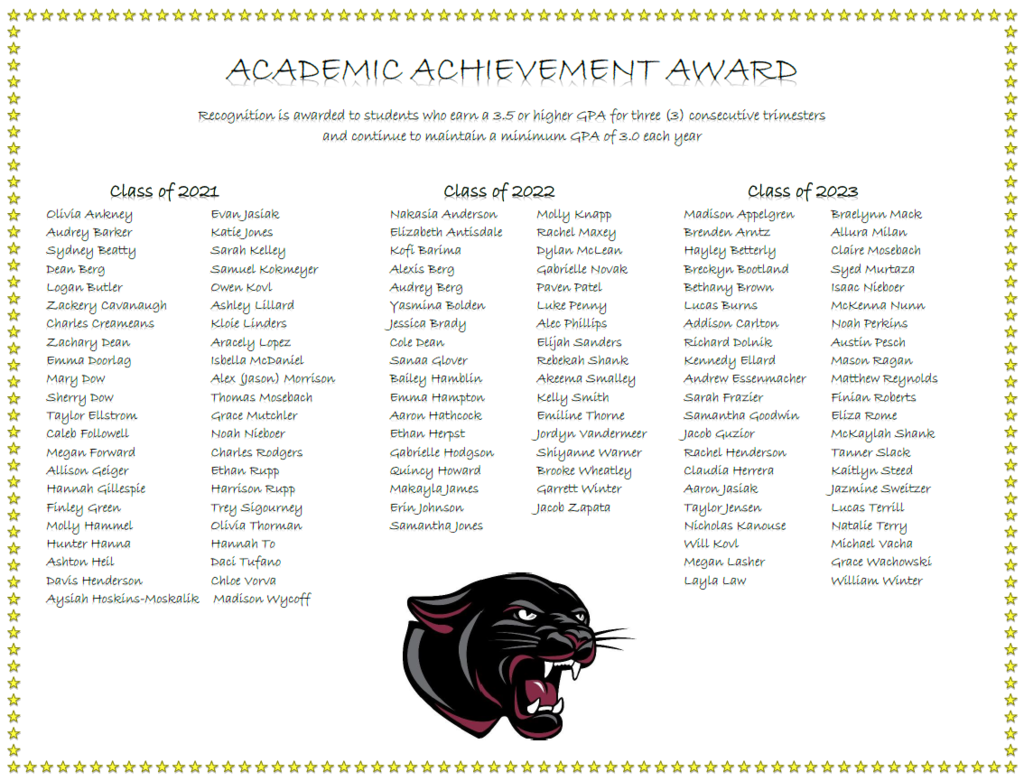 Check out this Student and Teacher Interview with Ms. French and Zac Dean- they did an amazing job! This video interview is part of the Parchment Community Library Interview series. Here is the link to the Parchment Community Library page:
https://www.parchmentlibrary.org/parchment-update
  Parchment Update is a series of video interviews to bring your community closer to you. Library Ambassador Karen Woodworth speaks with local leaders from city hall, schools, churches, and other organizations in Parchment.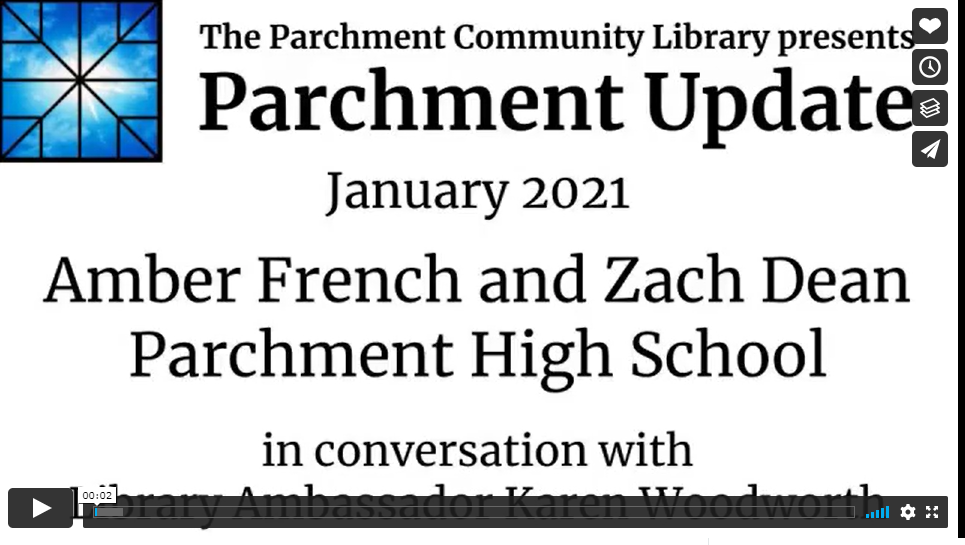 We had a great first day back to school on Monday and are looking forward to seeing the Hybrid B students Thursday! Here is Ms. Loopers class doing a skit on Cesar and the Ides of March.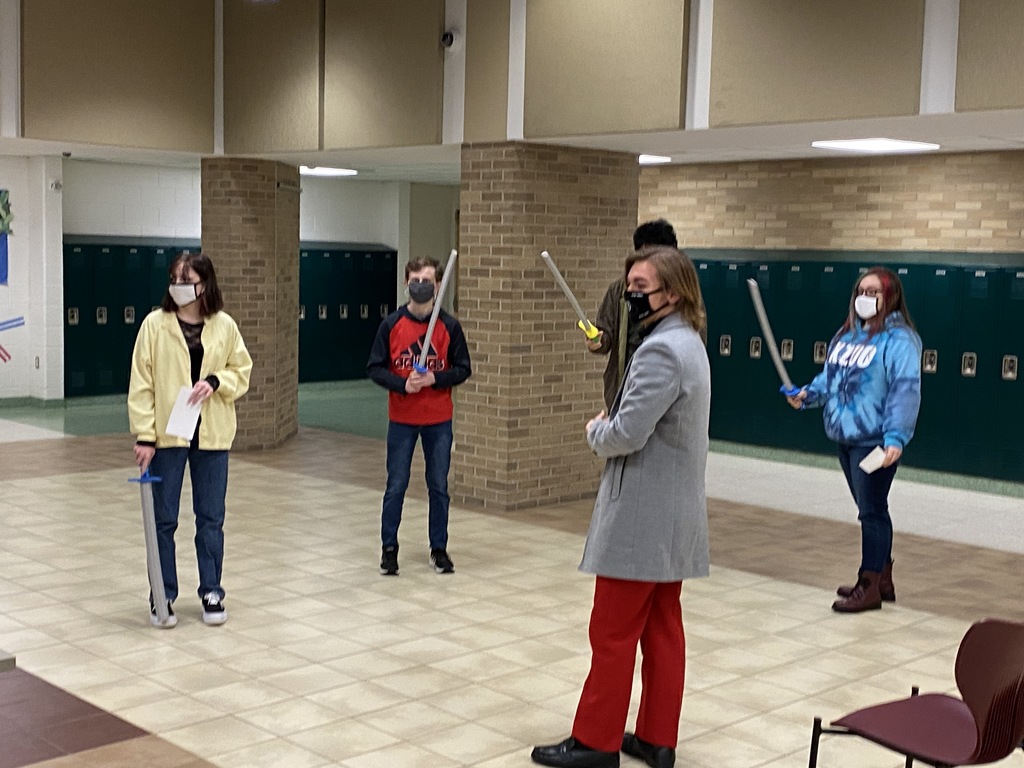 Just a short time ago, Governor Whitmer announced a series of restrictions in the state ofMichigan aimed to help combat the spread of COVID-19. This includes the tightening of restrictions for school districts. The following restrictions for schools were announced tonight (not comprehensive):  High Schools must move to remote instruction starting Wednesday, 11/18 and will last at least 3 weeks, until Tuesday, December 8th .  All athletic and extra-curricular activities are suspended, effective immediately and lasting through at least December 8th. (
https://secondhalf.mhsaa.com/All-News/articleType/ArticleView/articleId/9442/categoryId/102/MHSAA-Suspends-Fall-Winter-Sports
)

Congratulations to all the fall athletes and coaches. Here is the list of the fall SAC All Conference and Honorable Mention Athletes: 1st Team All-SAC Killian Czerniak FB Mary Dow XC Sherry Dow XC Liam Houtkooper XC Ethan Spink FB Keegan Stratton FB Garrett Winter XC William Winter XC Honorable Mention Bethany Brown XC Cole Dean FB Tristian Hernandez SC Molly Knapp VB Owen Kovl SC Will Kovl SC Noah Krohn XC Todd Nunn FB Mason Reagan SC Jacob VanderVeen FB

Beautiful day to finish our XC season! Boys Team placed 17th overall! Garrett Winter is All State 10th place! Mary Dow is All State 15th place! Sherry and William PRd! The team ran strong despite the heat! We are so proud of them all! Thank you for all your support this season!!

Ms. French's Field Science Class - Students had 2 days to plan and research, and 45 minutes to build an emergency shelter with only natural materials and no tools.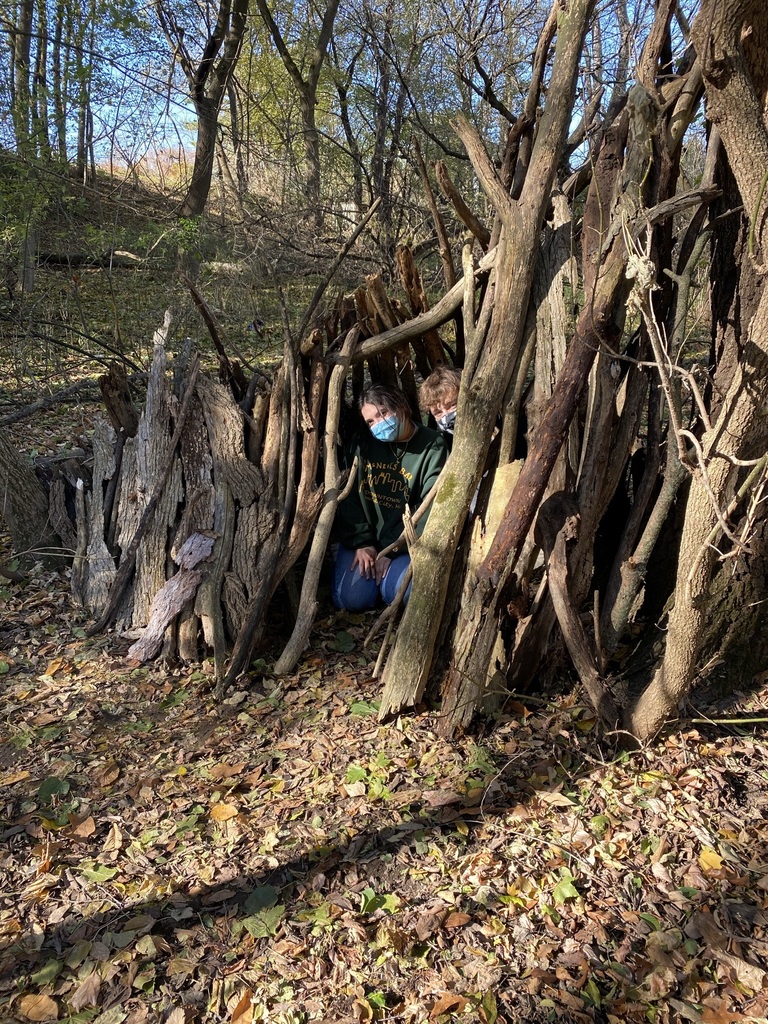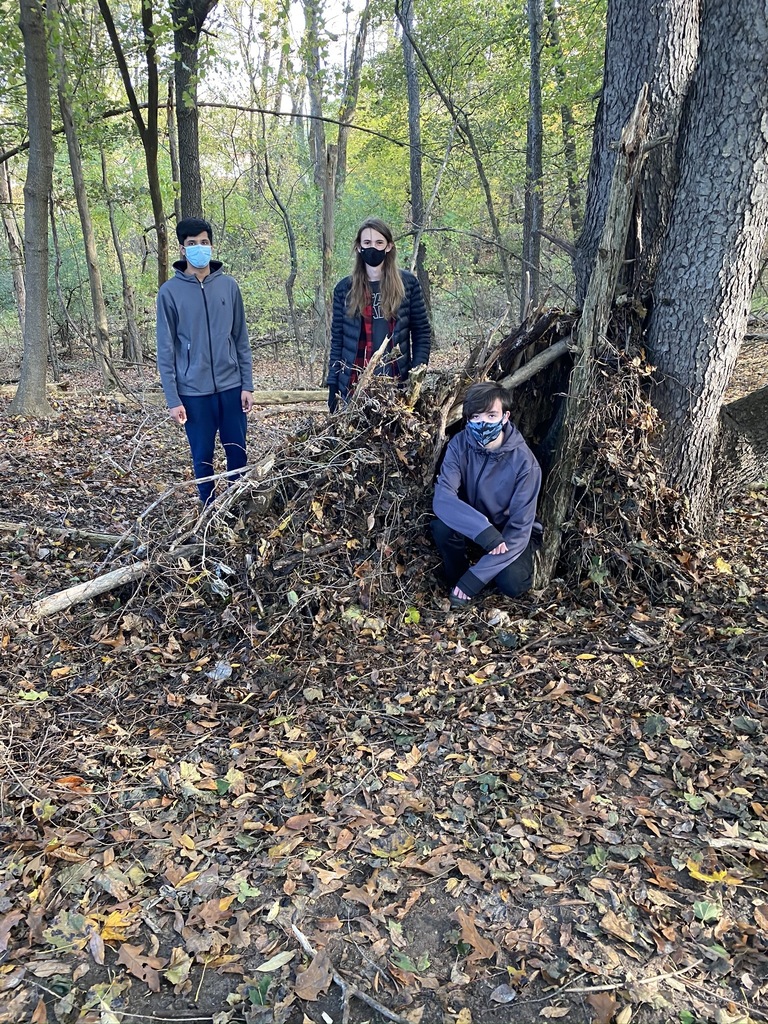 In the story, "Contents of the Dead Man's Pocket", Tom Benecke has to go out on the ledge, eleven stories high, to retrieve a very important work document. The students in Ms. Looper's English IIA class did some team-building activities to mimic being out on the ledge. They had to problem solve how best to get the paper back without dying.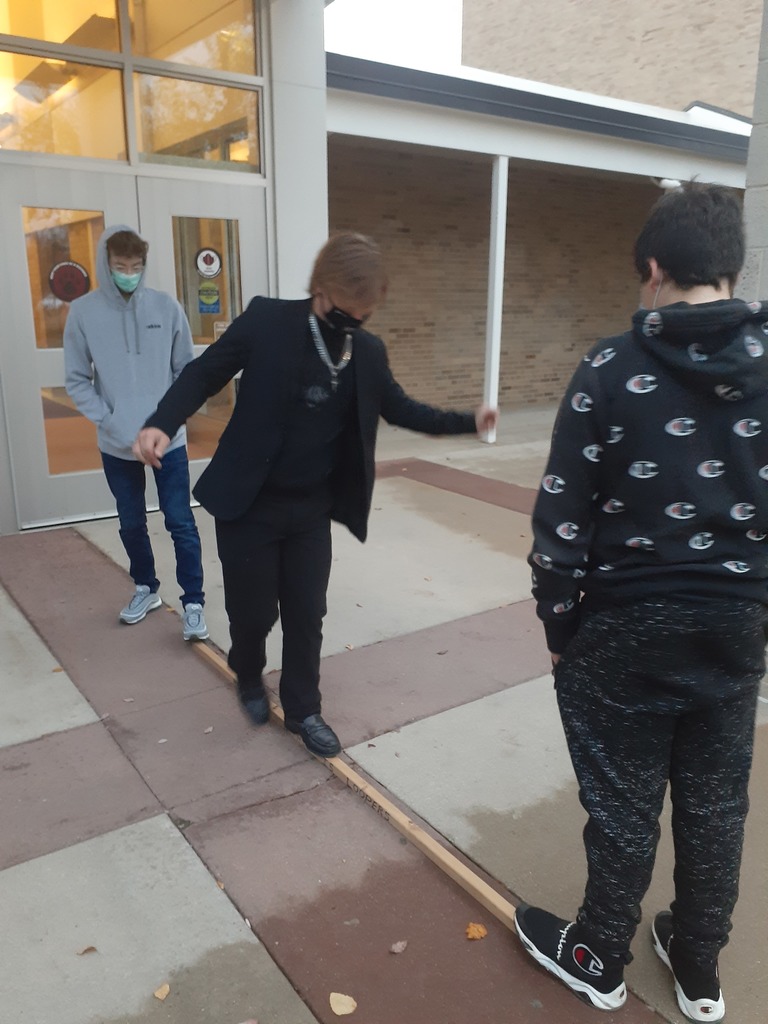 In the short story, "How Much Land Does a Man Need?", the main character, Pahom, gets as much land as he can walk from sunrise to sunset. However, there is a catch! If he is greedy and doesn't make it back to the starting point by sunset, he will lose all of the land he walked. Don't let greed get the best of you. Ms. Looper's English II students entered a similar challenge. They had a minute to run as far as they could, place a marker, and try to make it back before time was called. The person with the farthest marker who makes it back to the starting point, WINS! In first block, Andrew Essenmacher took home the grand prize of a candy bar of his choice.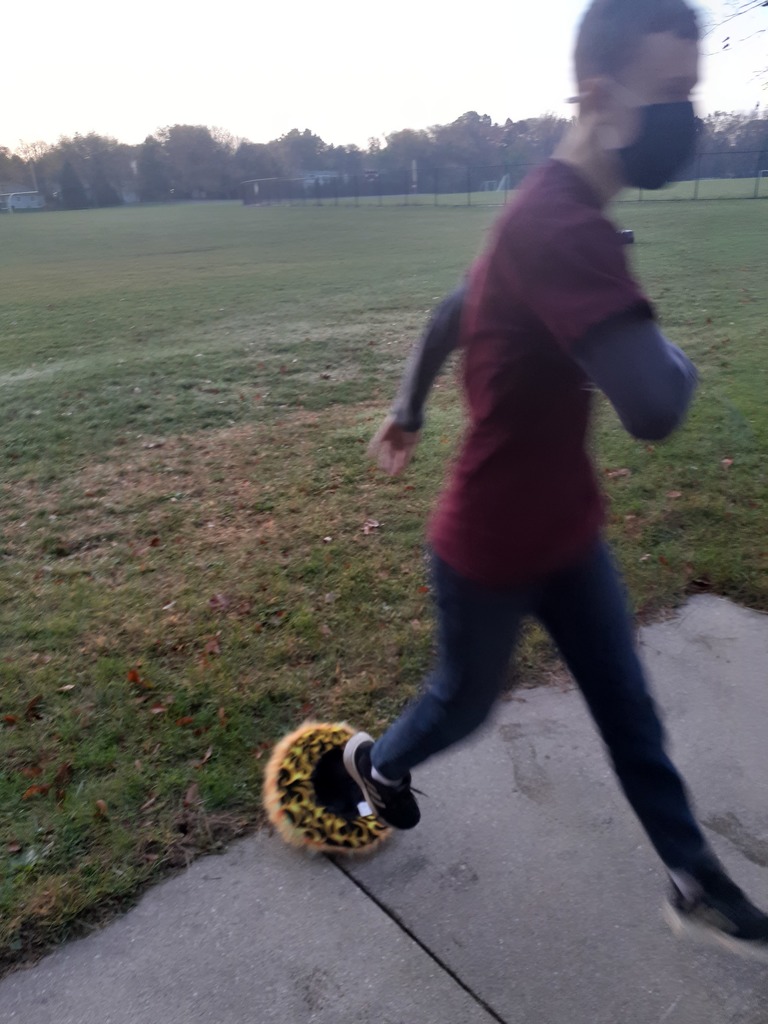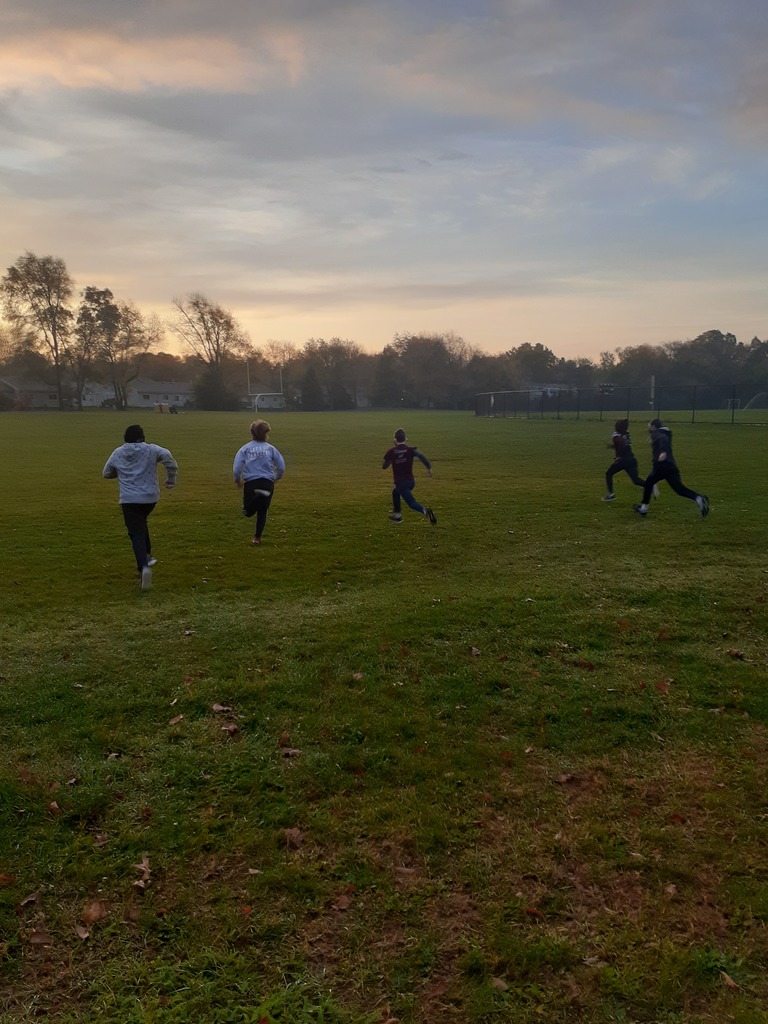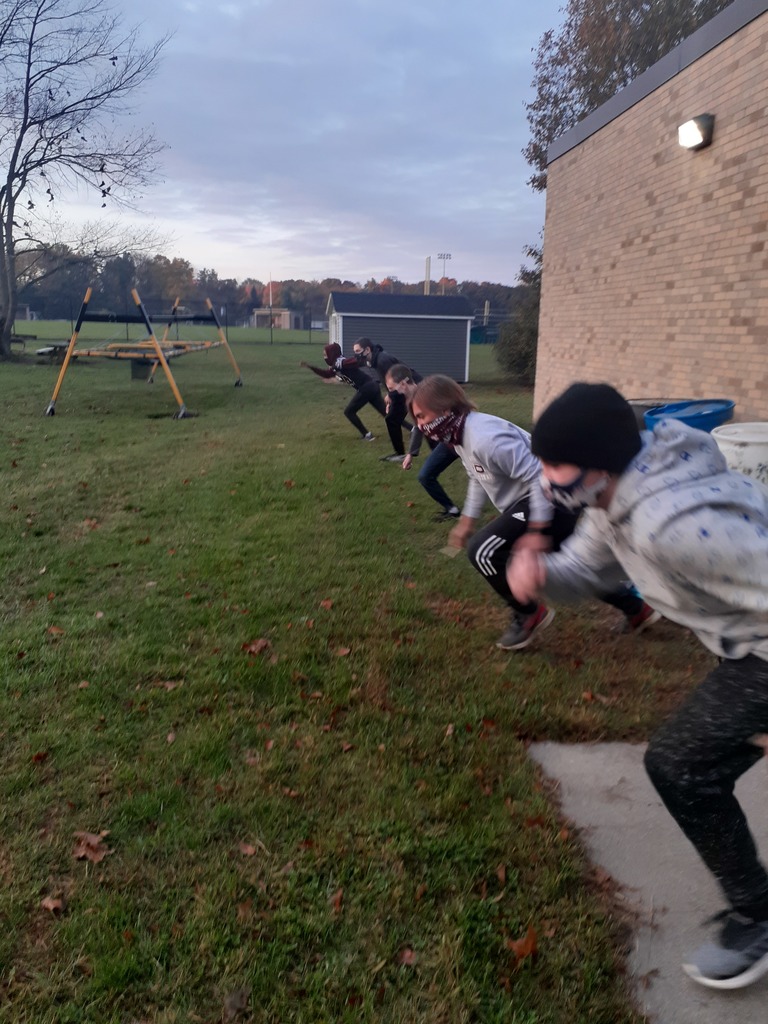 What a great Band first ever Senior Night last night! Very cool ground fog made for some great photos! Performance was excellent as usual! Great job Band and Mr. M!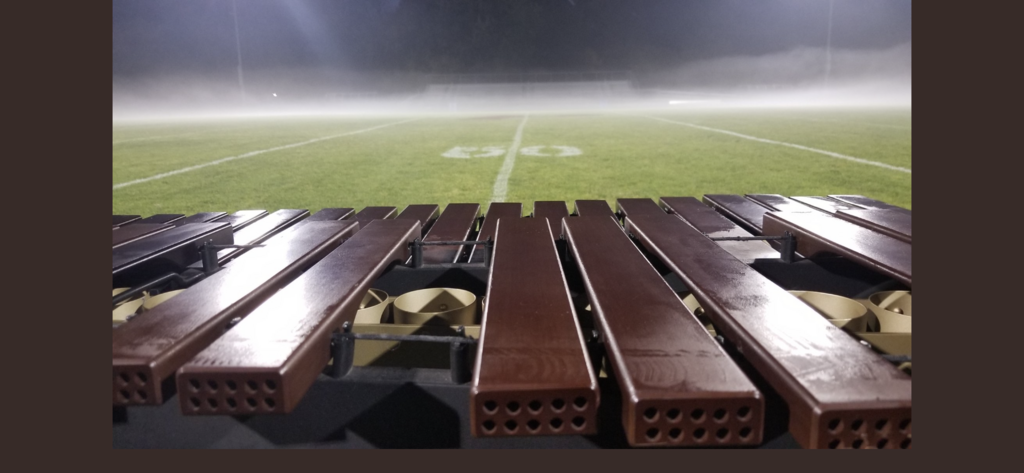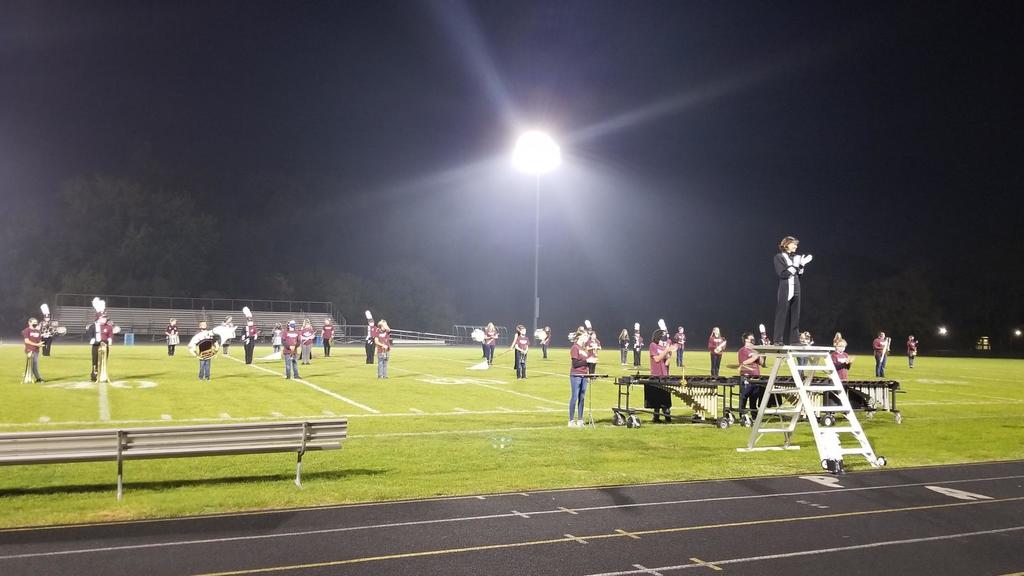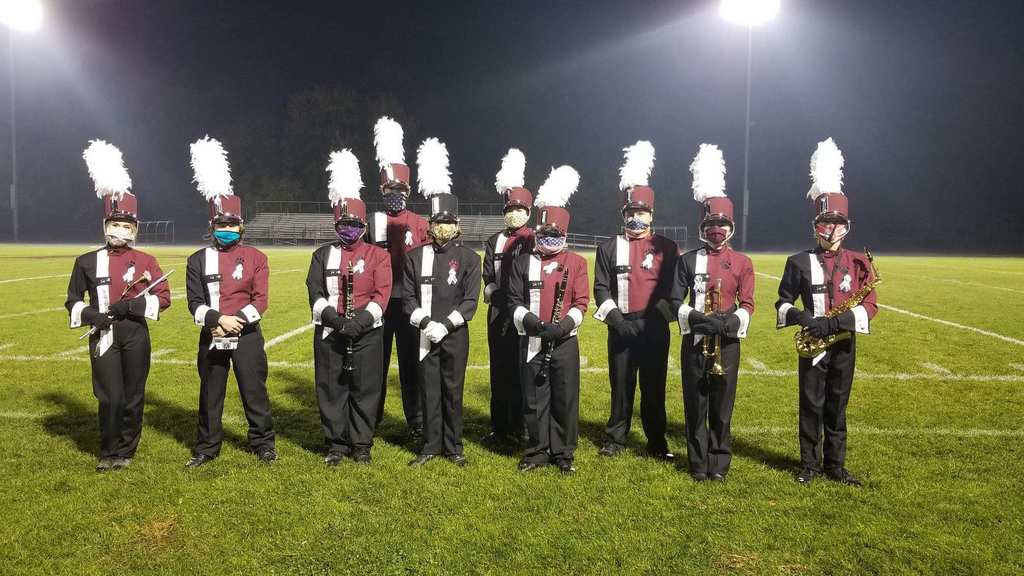 Great job band at your competition yesterday at Vicksburg! You did amazing!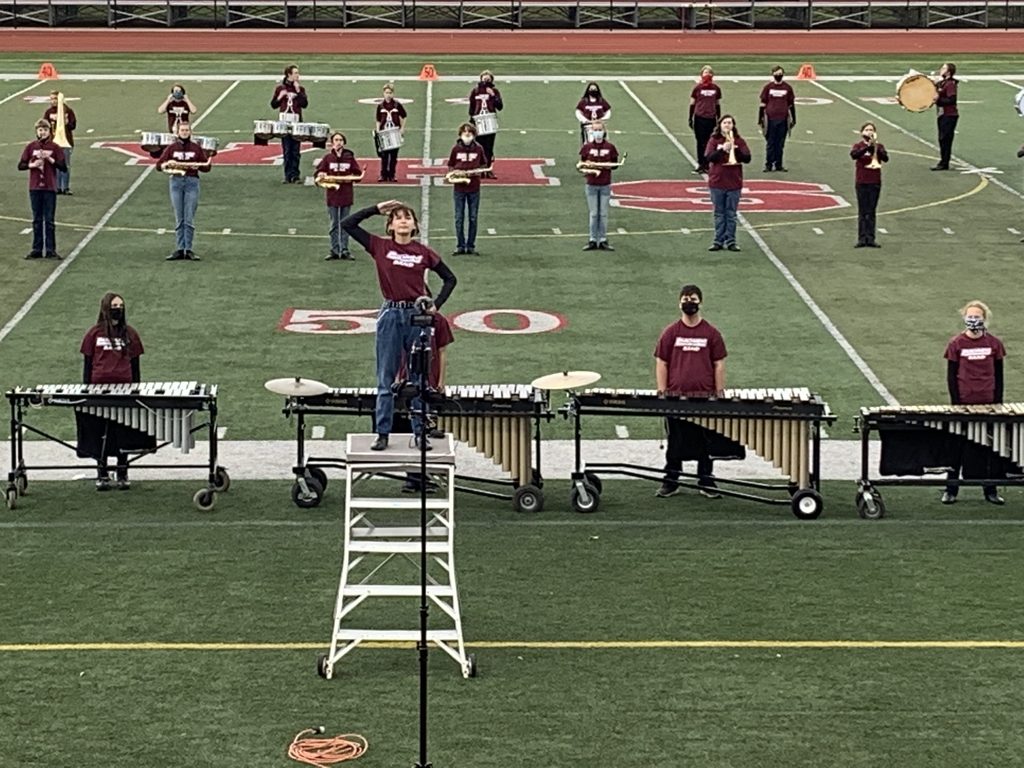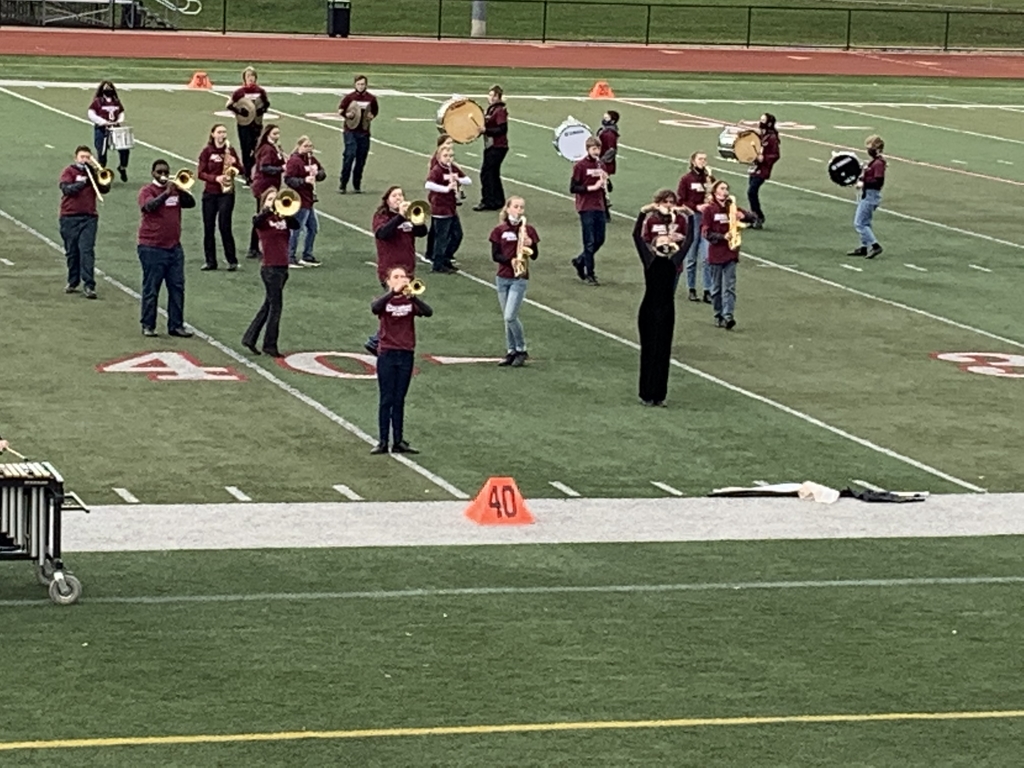 PHS, here are your nominees for Spirit Week 2020 Court! Congratulations to these students! More info will come to you about coronation and voting.

Spirit week is coming up! Court nominations, dress up days, class competitions and lunch games! Brought to you bye your Parchment high school Student Council. The coronation ceremony will be live streamed. Look for the link!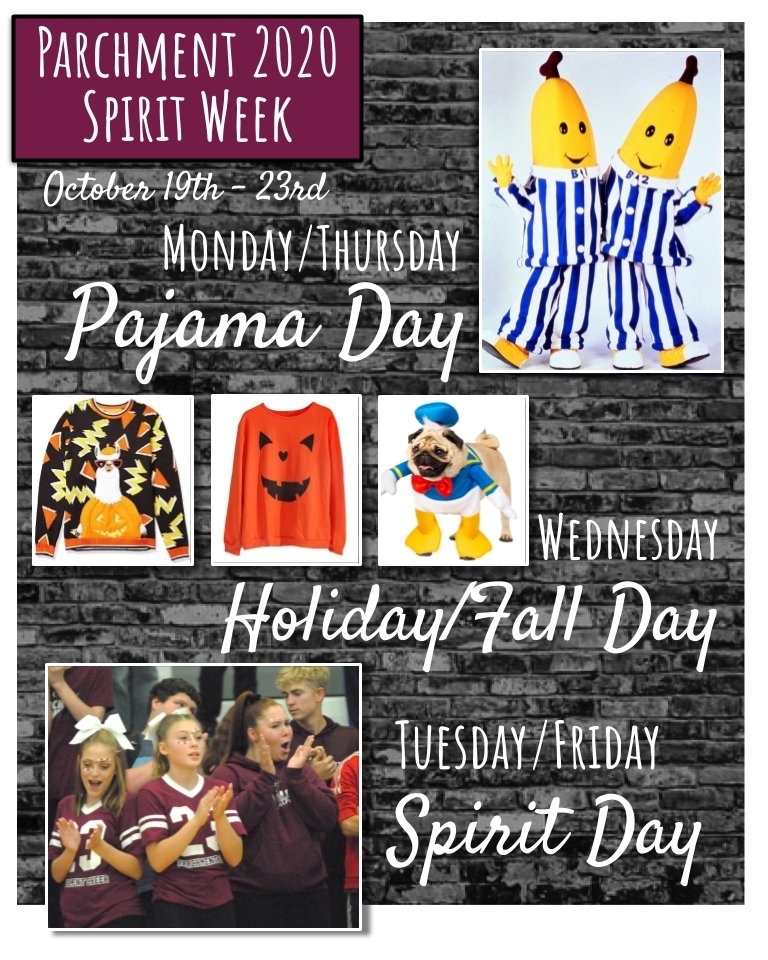 Student lead morning announcements are going awesome! What great young civic band students we have!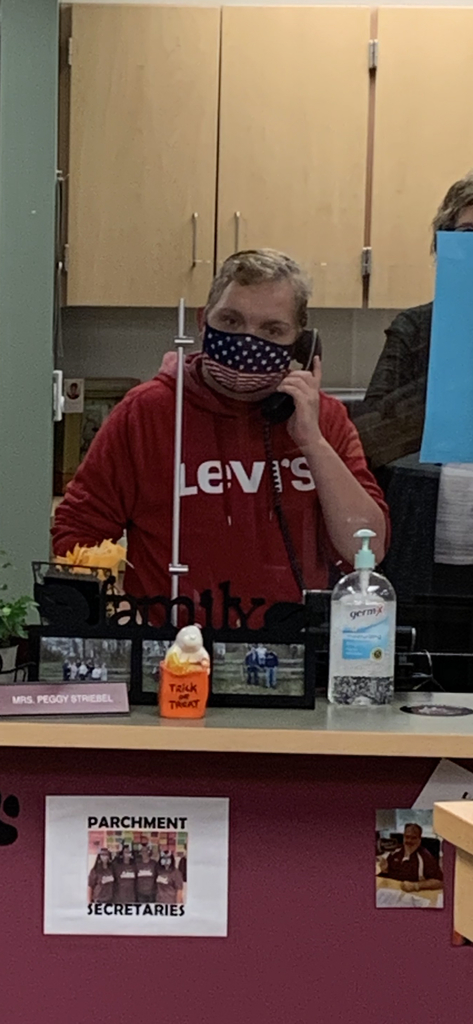 Please click the following link for important update concerning Athletic Spectator Information.
https://5il.co/lue9

Please see the following link for an important update for Parchment Virtual Academy Families.
https://5il.co/ljbh


Always fun to see the band! Practicing hard.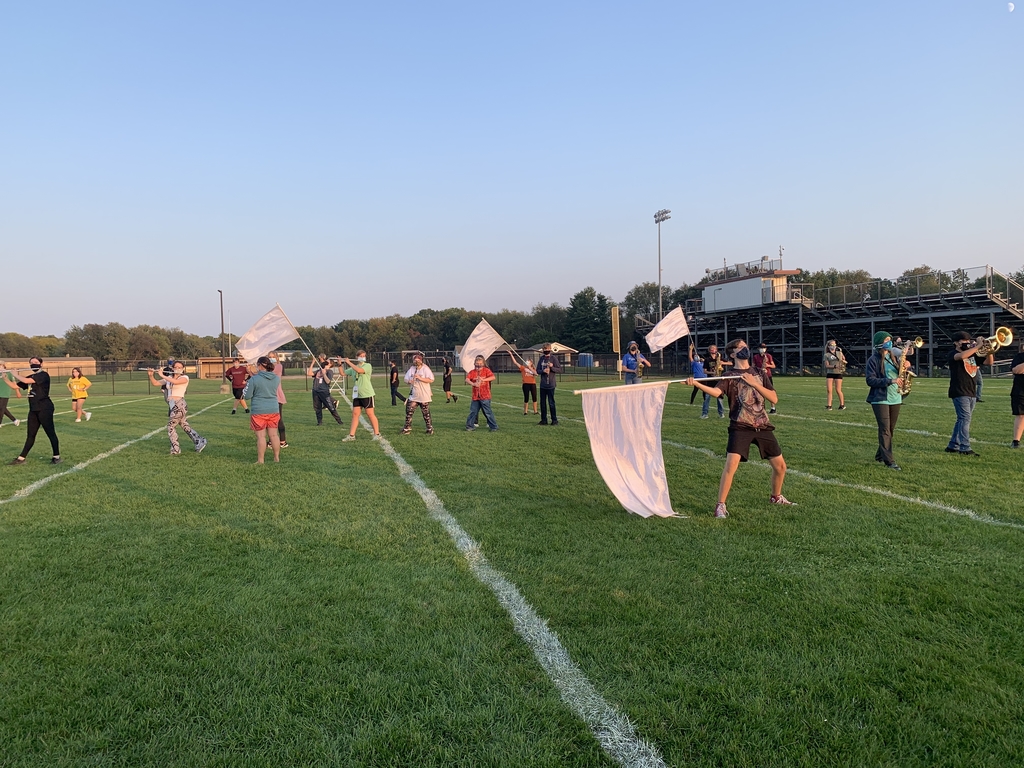 SAT testing day. No phones permitted... not sure if their anxiety is higher for the test or because they don't have their phones for six hours.