Join us at Haven Church on Thursday, May 19th at 7pm for the spring band concert! All bands will be performing so this is a great chance to see all of our talented musicians.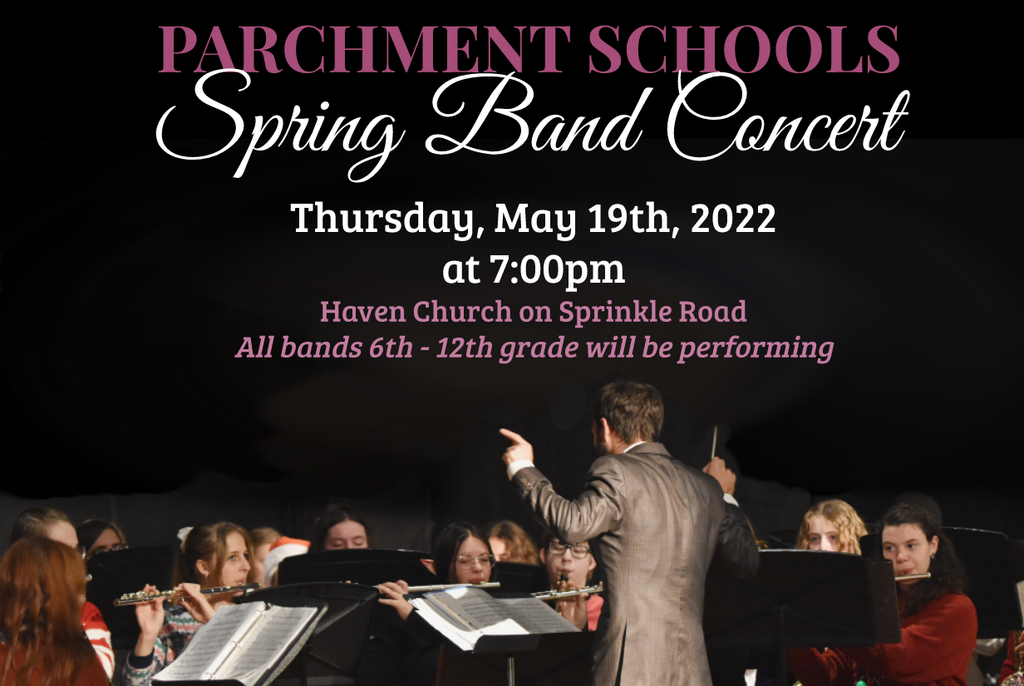 Join us at PHS on Wednesday, May 18th at 7pm for a performance by the EFA dance classes from Parchment, Comstock, and Galesburg-Augusta. These students have been working hard to put on a spring showcase of their group dances!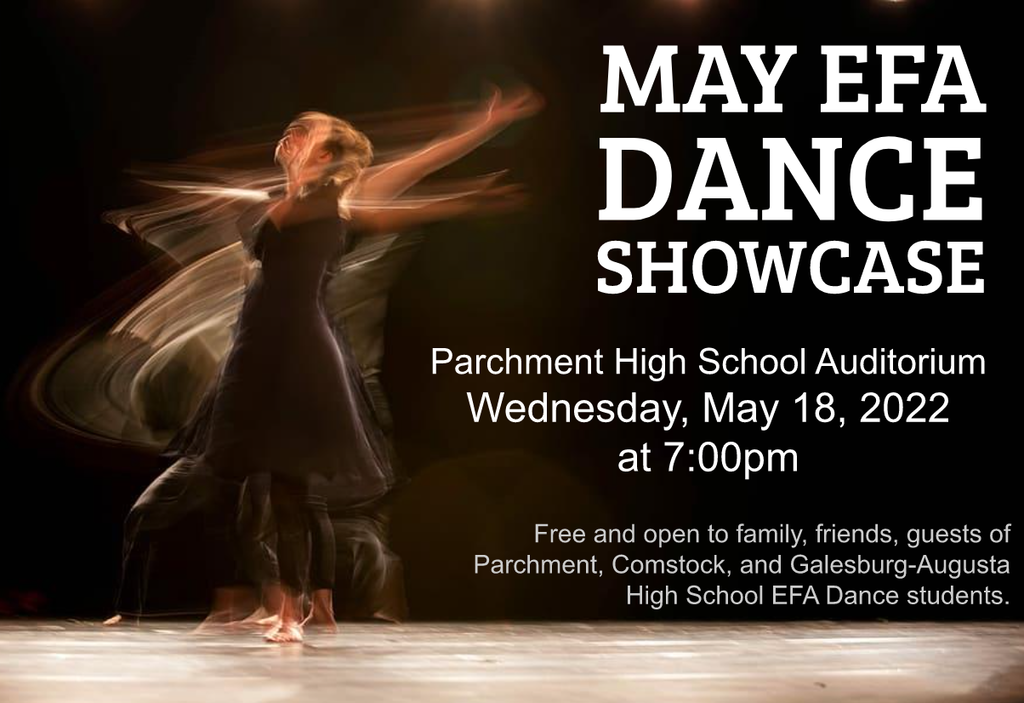 It's the last week for our seniors here at PHS. We are so proud of the work these Panthers have put in. In the classroom, in activities, and in the community, this class has made their mark! Good luck to all of you on your next endeavors. #classof2022

Kindergarten Roundup is this month! We hope you will join us for some fun activities and to turn in paperwork. Please visit our website for information on enrollment paperwork and to fill out the young 5s inventory survey:
https://www.parchmentschools.org/o/nwes/page/enrollment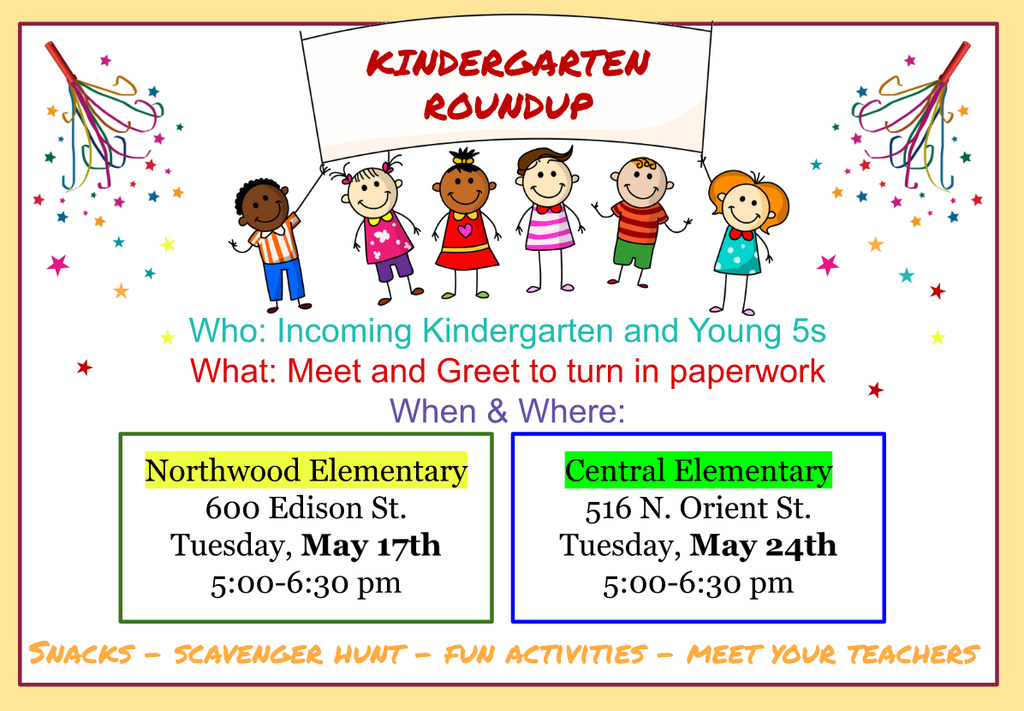 May is Asian American, Native Hawaiian, And Pacific Islander Heritage Month! Since 1979, we've used the month of May to celebrate the contributions of these groups to the United States. Check out the link to learn more about this month:
https://asianpacificheritage.gov/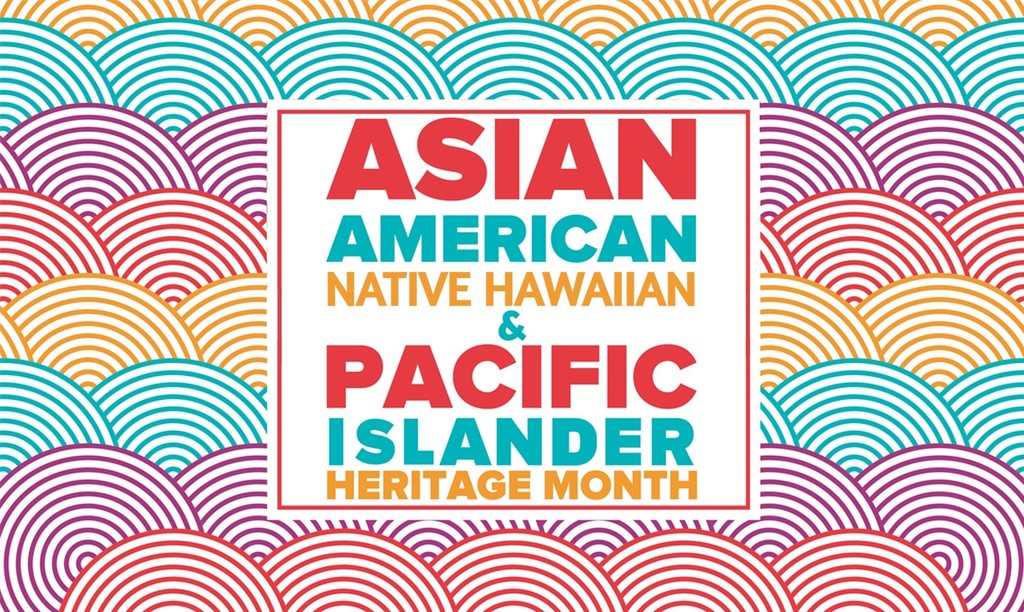 Middle school families: Parent Teacher conferences will be held in person at the school from 4:00 to 7:30pm on Thursday, May 5th. If you have questions, please call the building.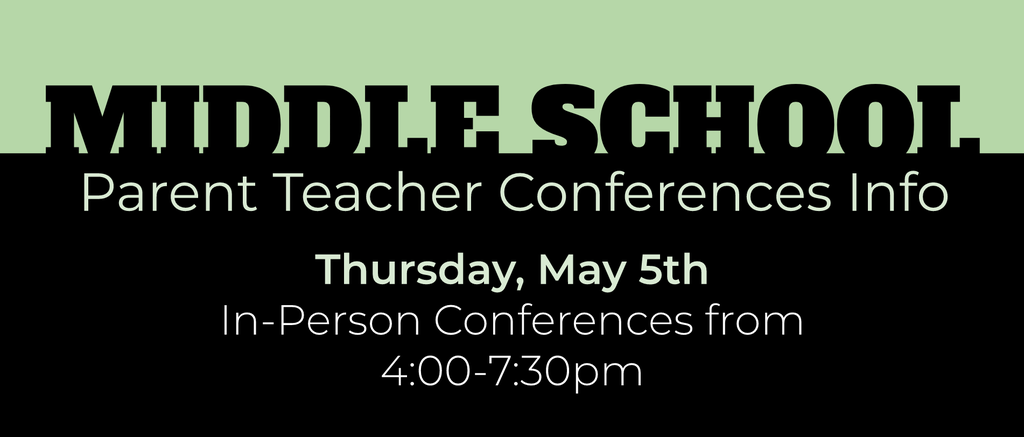 The 8th Grade "Welcome to HS Night" is NEXT WEEK, Wednesday, April 20th from 6:00-8:00 pm in the Parchment High School Cafeteria. (It's strongly advised that all 8th grade families attend.)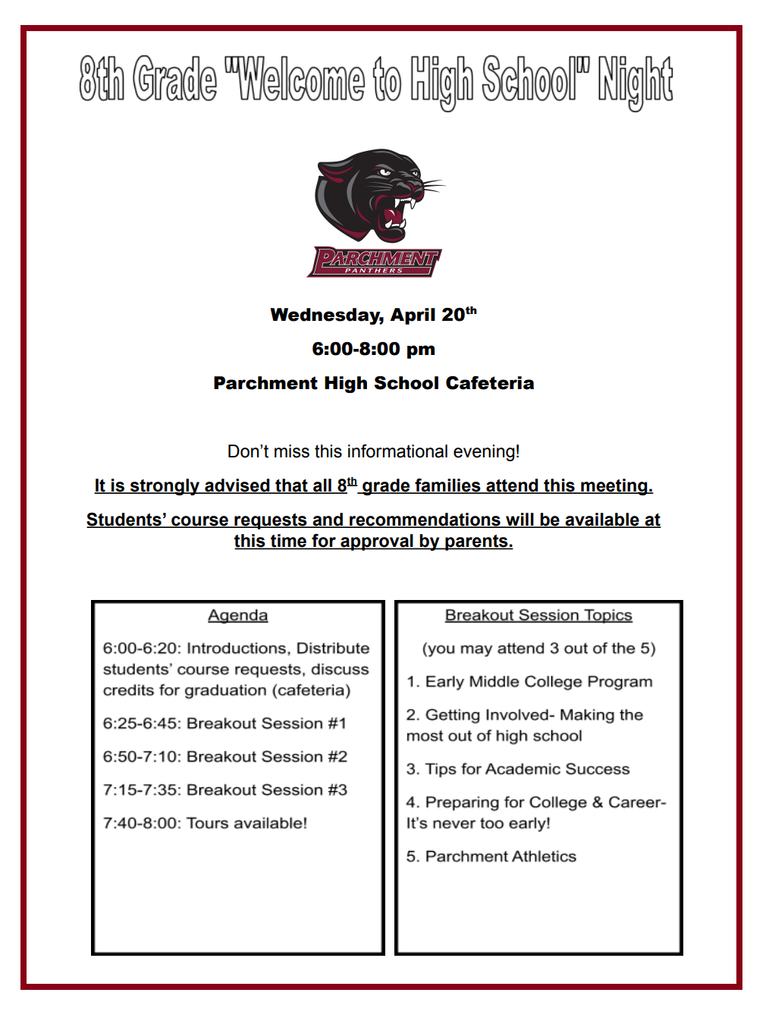 Attention PSD: We are currently experiencing phone an internet issues district wide. If you call a building, the static prevents our staff from hearing you fully. Please be patient as we work through this and feel free to email our staff in the meantime (email is working).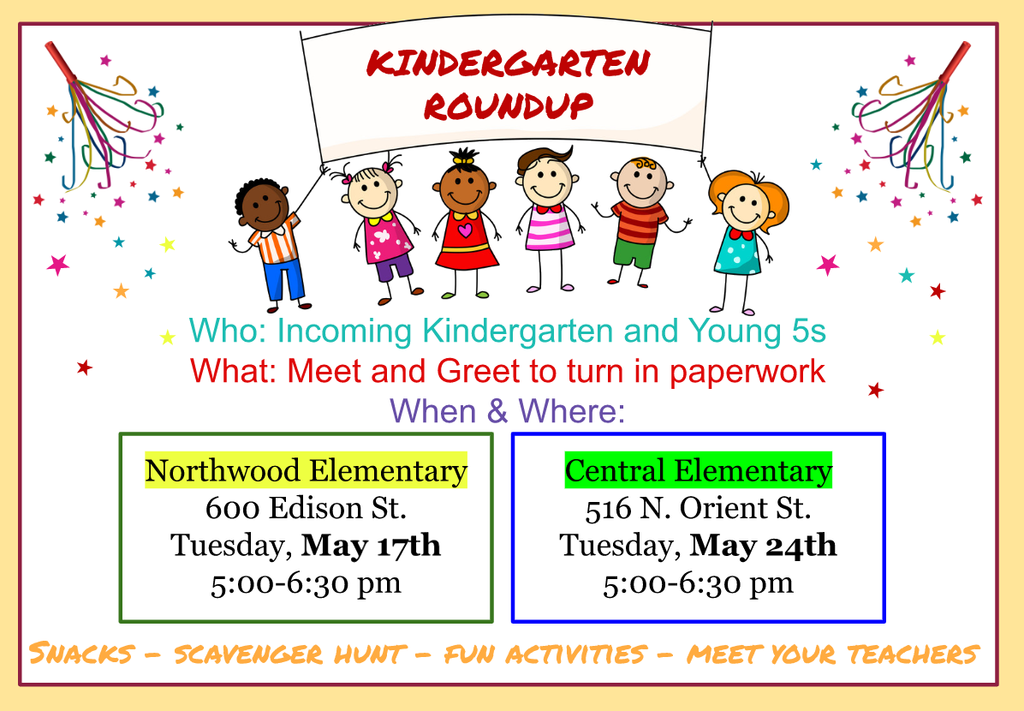 Class of 2022 and 2023: Prom Tickets go on sale April 4 - April 22 at lunches. Tickets are $35.00 each and can be paid cash or check made out to Parchment High School. The junior class is also sponsoring a promposal contest for a chance to win 2 free tickets!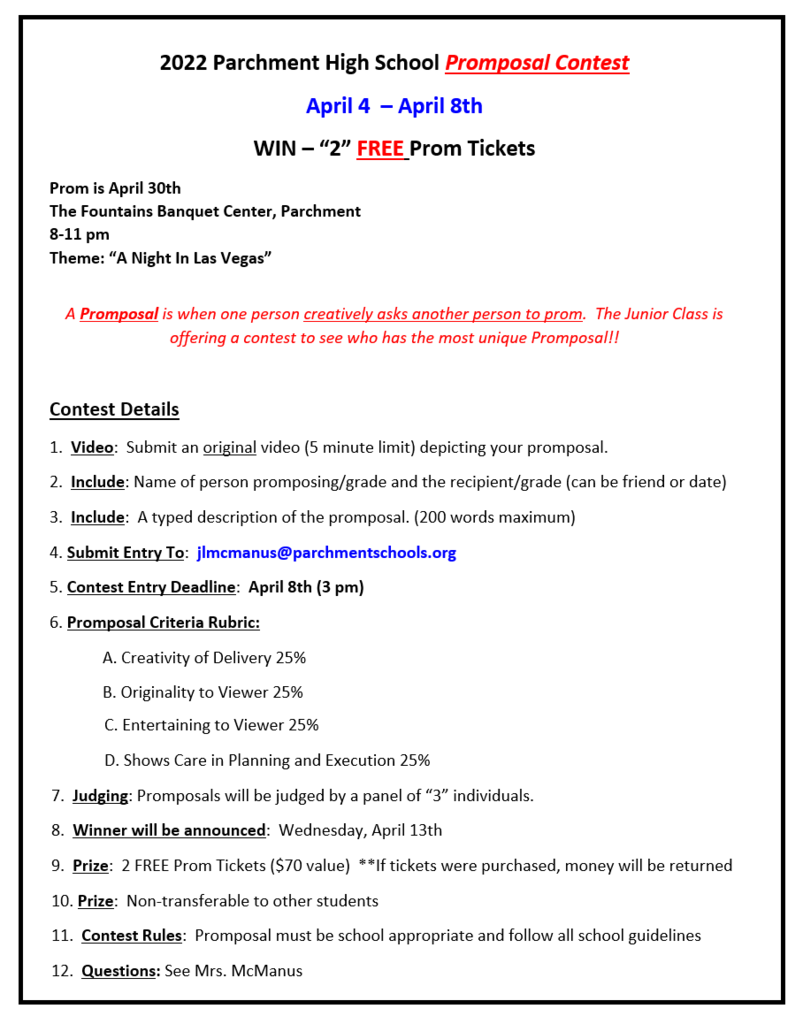 Today is National School Librarian day! Thank you to our amazing librarian, Ms. Manley, who fearlessly manages multiple libraries and a wonderful army of media secretaries, who help with the day-to-day activities. You make our libraries perfect places for learning!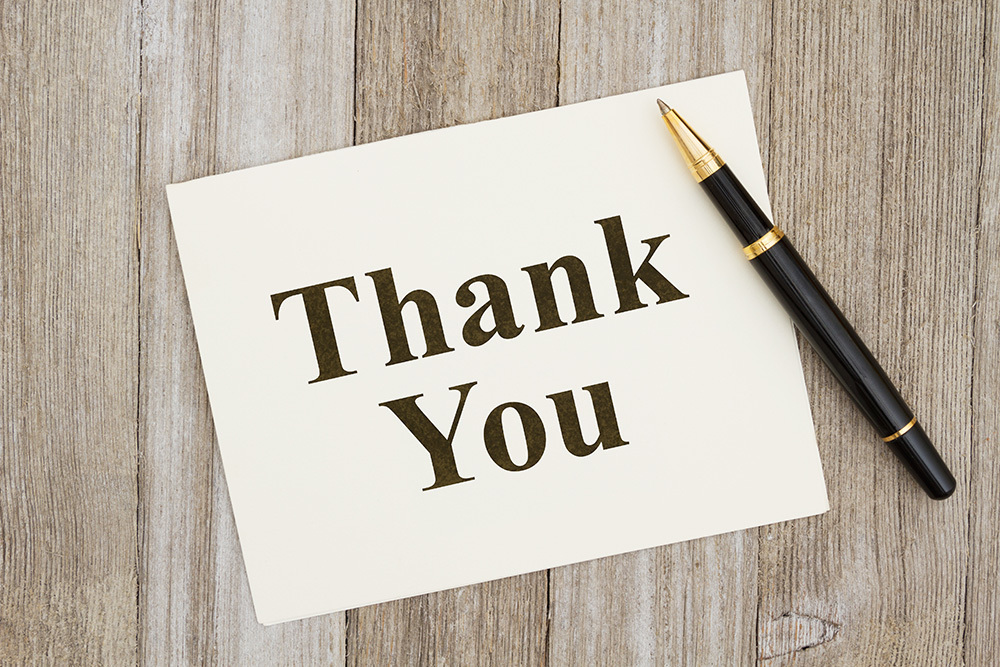 The 8th Grade "Welcome to HS Night" is Wednesday, April 20th from 6:00-8:00 pm in the Parchment High School Cafeteria. (It's strongly advised that all 8th grade families attend.) Students' course requests and recommendations will be available at this time for approval by parents.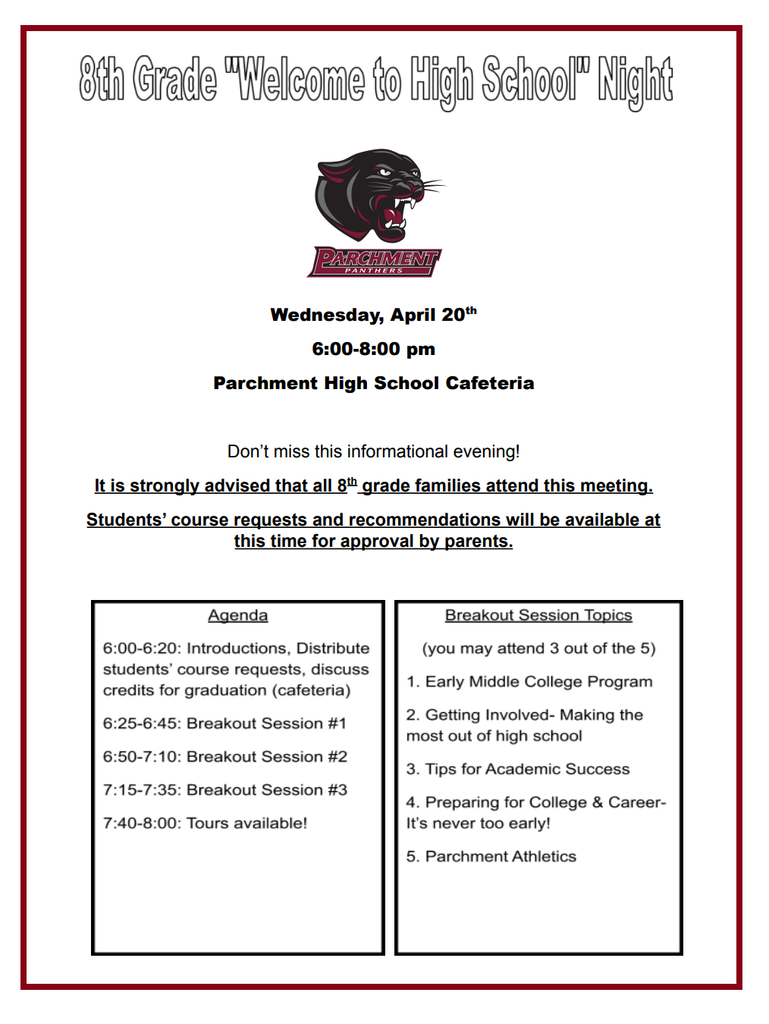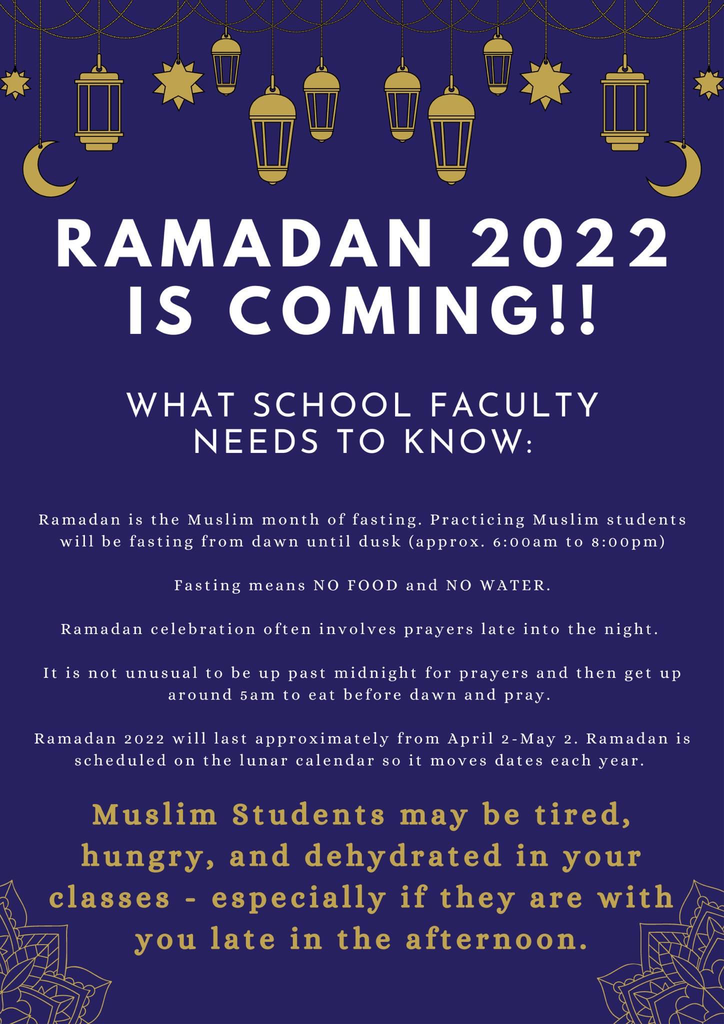 It is with great pleasure that we present the Class of 2022 Honor Graduates. This achievement was earned through four years of hard work and dedication to their studies. Please join us in congratulating the following individuals! #classof2022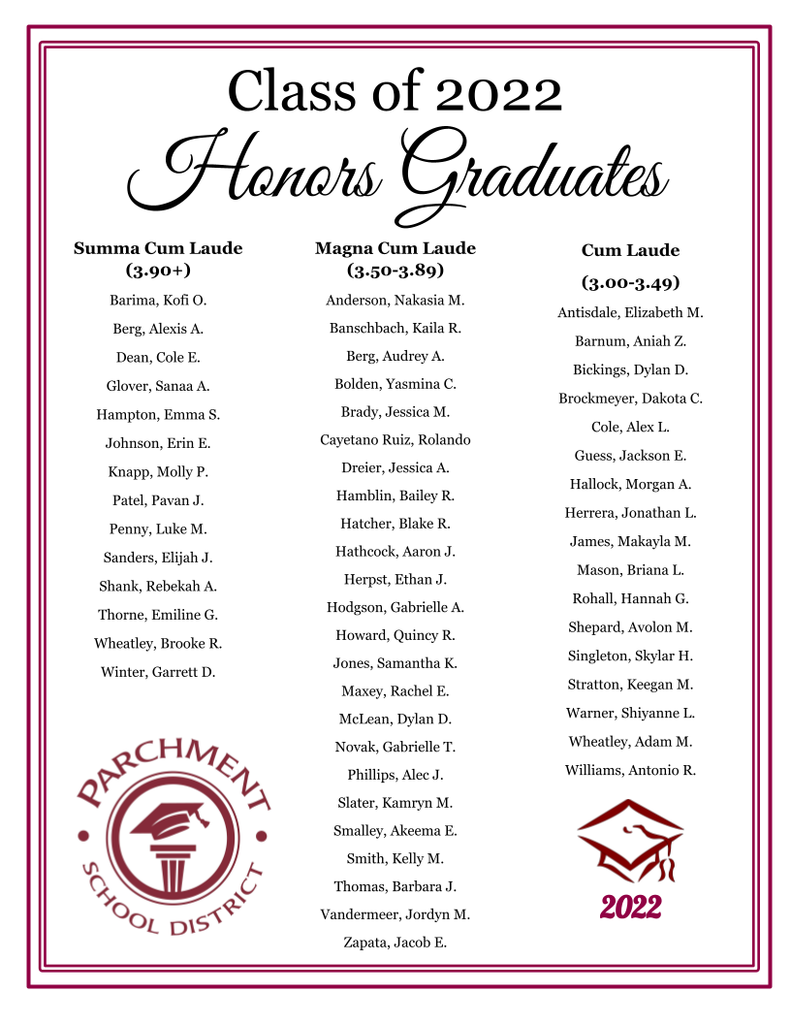 The West Michigan National College Fair will take place Monday, March 28 at two times: 8:30 am to 11:30 am & 6 pm to 8 pm DeVos Place Conference Center will host at 303 Monroe Ave. NW in Grand Rapids. Visit the link for more info:
https://www.nacacattend.org/22WestMichigan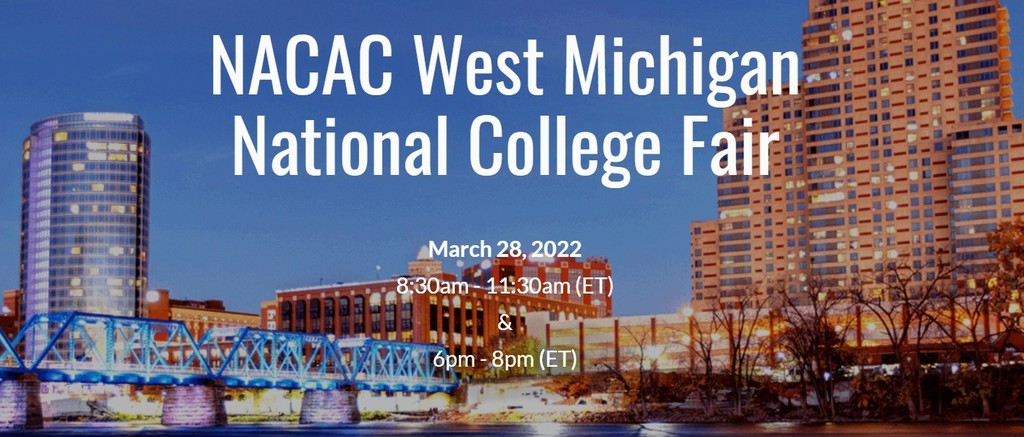 Young 5s or Kindergarten? We know this can be a tough decision for families and we want to help you make the best choice for your future Panther! Visit the link below for the full document on our kindergarten v young 5s programs and some tips on choosing:
https://5il.co/17fjf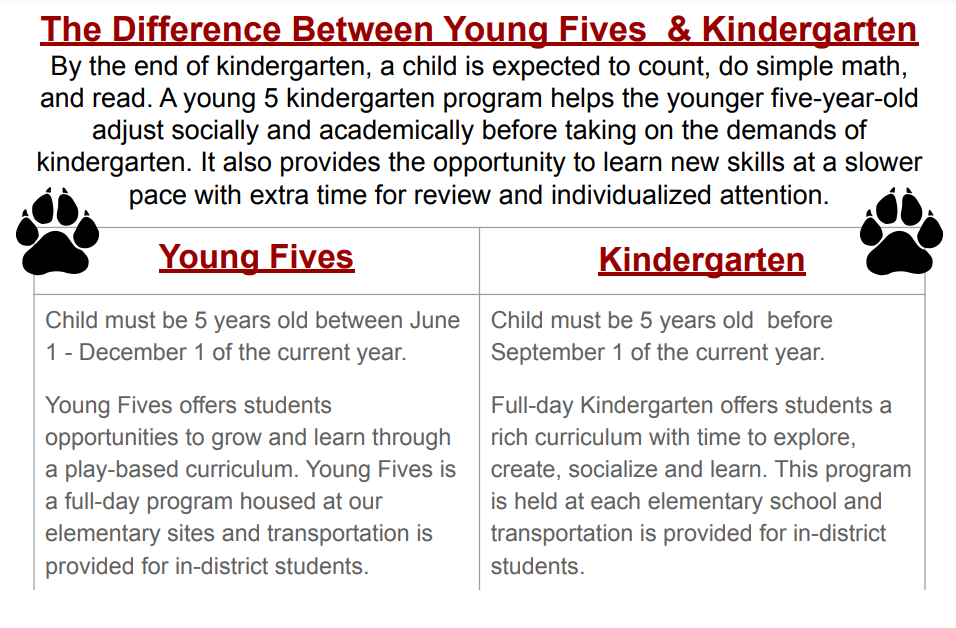 Remember, spring break starts Friday. Have a safe and happy break, Panthers!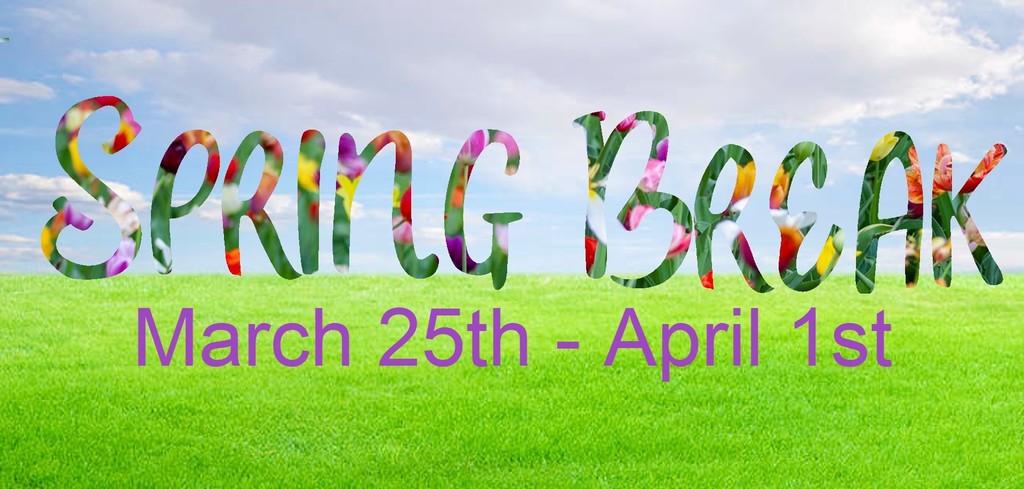 Want a quicker path to a career? Check out
https://www.kresa.org/careernow
for info on applying to a career training program including PAID summer internships! This is open for ages 18-24 with a high school diploma or equivalent. See your school counselor with questions.