Our summer meal program is here! Meet Up and Eat Up will take place on site in the PHS cafeteria with meal distribution moved to the middle school on Tues/Thurs. Please read the full info at the link:
https://5il.co/u1ak
#meetupandeatup #weareparchment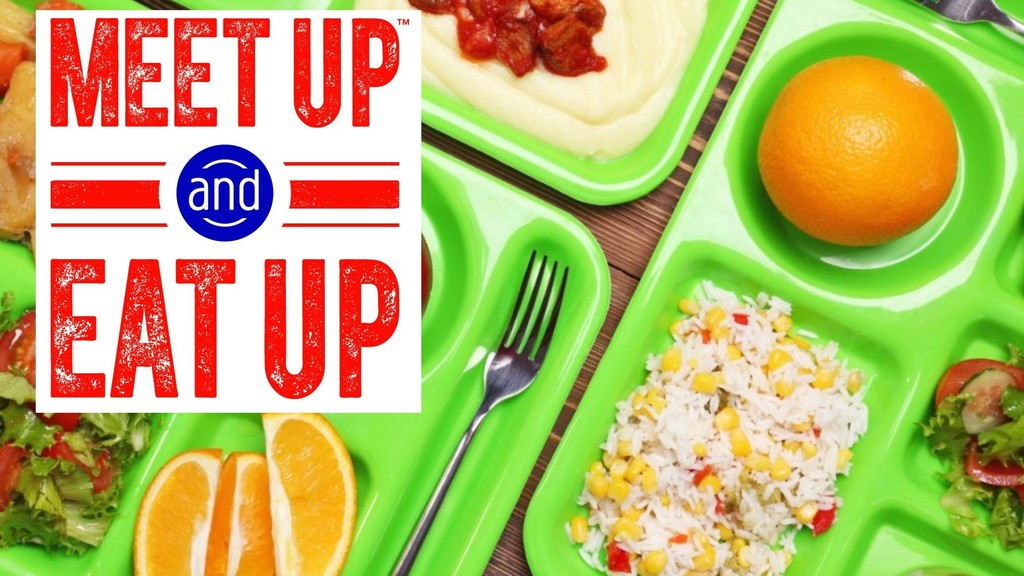 Congratulations on the last day of your 2020-21 school year! Have a safe and happy summer. We look forward to seeing you next year! #weareparchment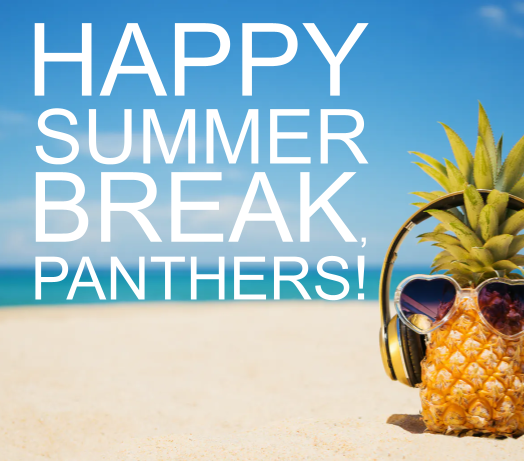 Getting ready for our seniors of the class of 2021!


Congrats to the class of 2021 on their upcoming graduation! Due to stadium size the ceremony will NOT be open to the public, you must have a ticket to enter. However, we will live stream the event so our community can celebrate along at home, be on the lookout for a link soon!

PSD is excited to announce hiring Mr. Brennan Davis in the new position of Director of Athletics and Community Recreation, beginning July 1! We look forward to strengthening opportunities for our students under his leadership. To read his introduction letter:
https://5il.co/te6o

Parchment Families, We are excited to offer a basketball camp for students this June. The camp will be open to all current 2nd-7th grade boys and girls. Each camper will receive a Parchment basketball t-shirt if they pre-register by Monday, June 7. Boys camp will run Monday, June 14 - Thursday, June 17 Girls camp will run Monday, June 21 - Thursday, June 24 Times TBD A completed hard copy registration form will be due on the first day of camp. Any questions prior to camp should be sent to Brennan Davis, Director of Athletics and Community Recreation of Parchment School District.
BrennanDavis24@gmail.com
Please follow the link to register:
https://docs.google.com/forms/d/e/1FAIpQLSc0pU1Iqta8ipsRe-anwHQSnwfMYY6kp-LSfqOmZV-dAm80ag/viewform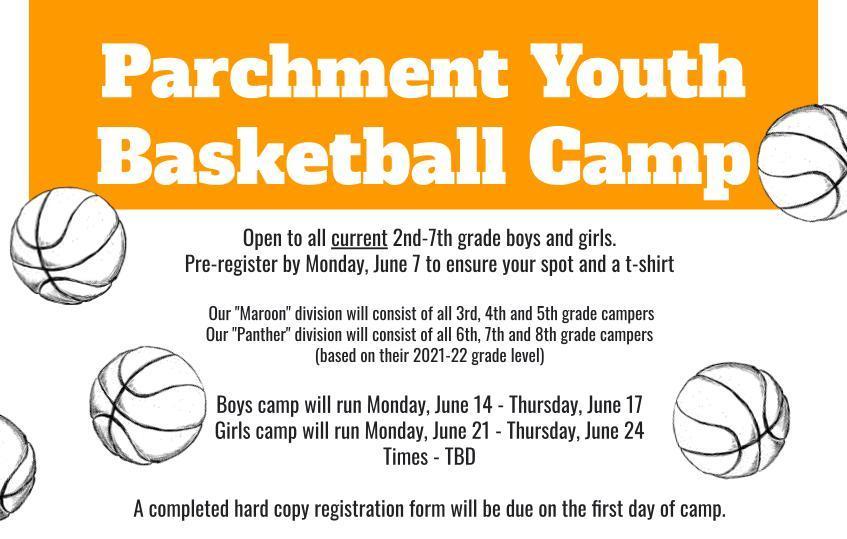 Reminder that Panthers do not have school on Monday, May 31st in observance of Memorial Day. #memorialday2021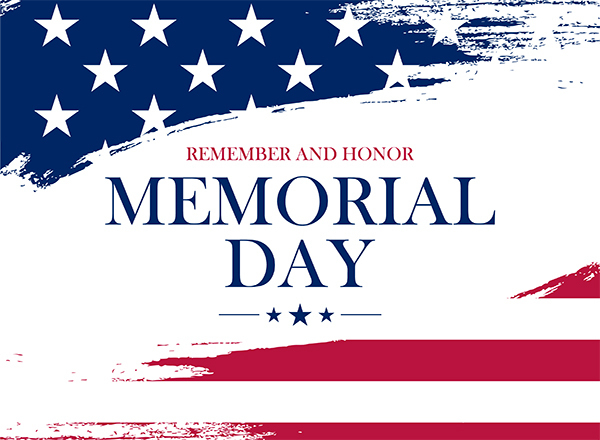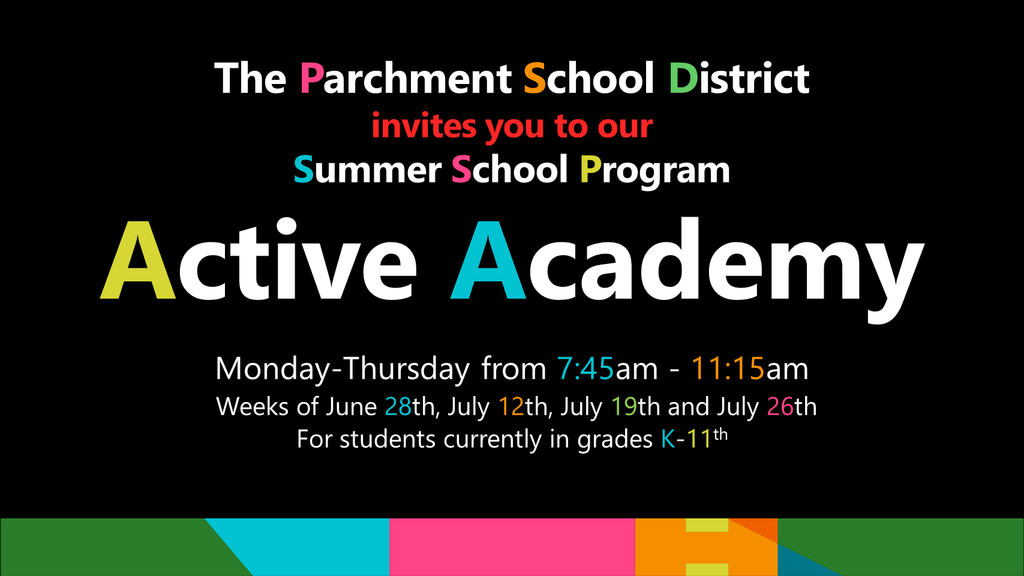 EFA Allied Health Parchment students doing a kidney dissection lab at KVCC. Students also did a urinalysis and tracked fluids.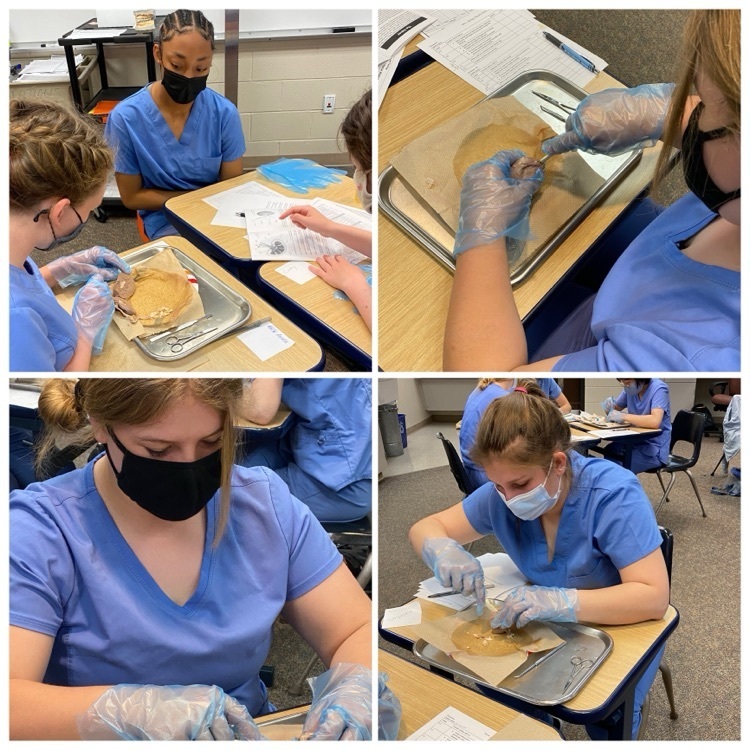 The band performance tonight was awesome!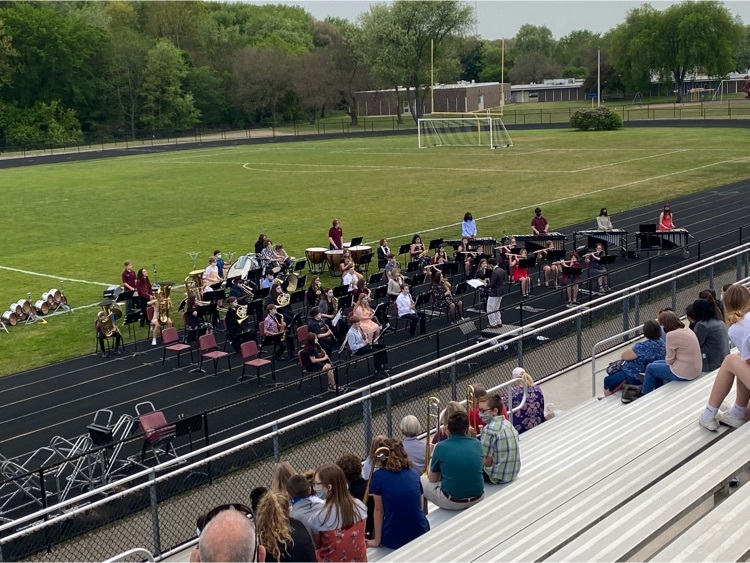 ATTENTION PSD: Our district phones are down (5/4/21). If you need to contact a staff member or building, please use email! We are working on this issue and hope to have it resolved quickly.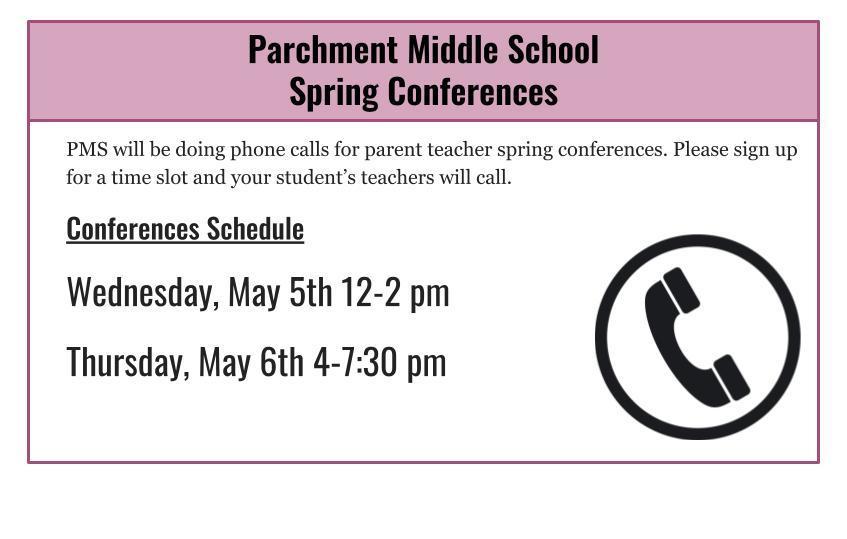 The PSD Art Show is going virtual this year! Join us on Facebook everyday from April 26th - April 30th for albums of artwork from each building. Artists who chose to submit work this year are excited to share it with you! #weareparchment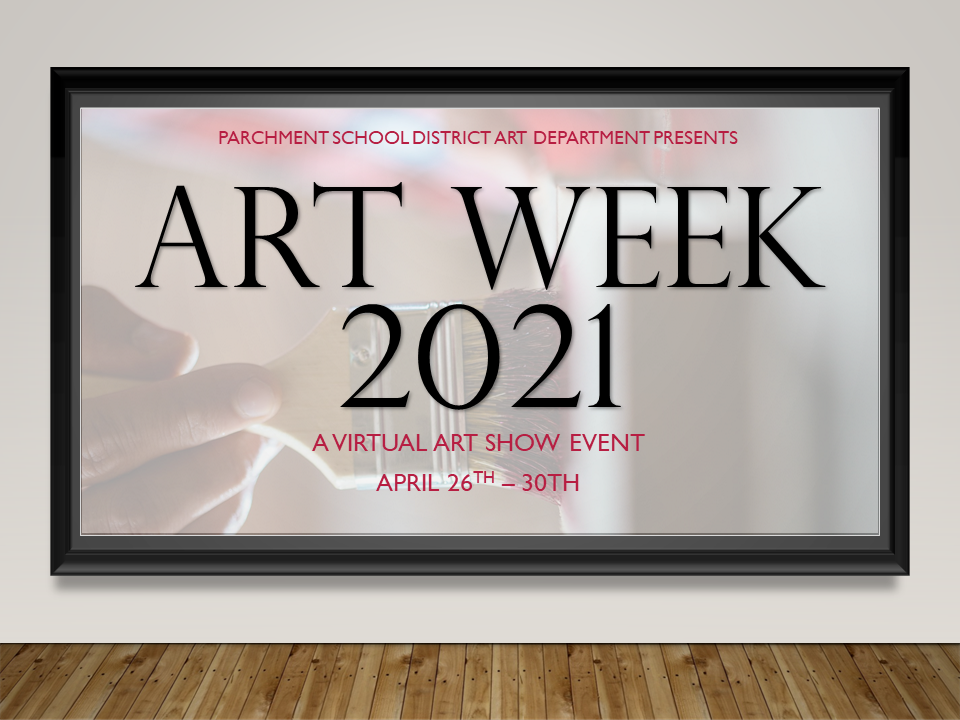 Hey PSD families, check out our newest summer program offering: Active Academy! This unique summer school experience will offer a range of activities and field trips through Kalamazoo area partnerships. Students in grades K through 11th are eligible. Enrollment info to come soon!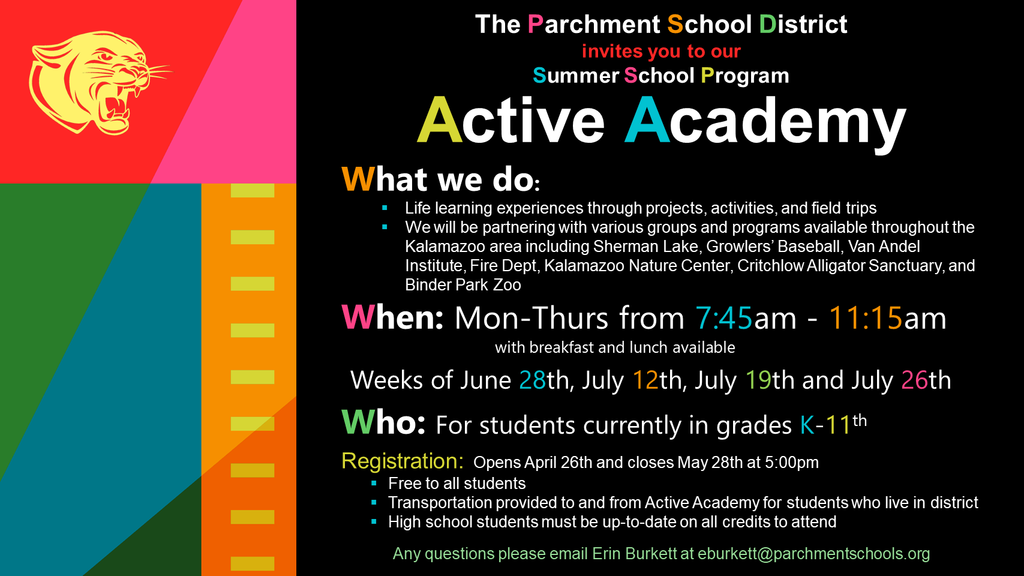 Looking ahead to 21-22 school year important dates for PSD! Aug. 30, 2021 - First Day of School Nov. 24-26, 2021 - Thanksgiving Break Dec. 20-31, 2021 - Winter Break Feb. 25-28, 2022 - Mid-Winter Break March 25-April 1, 2022 - Spring Break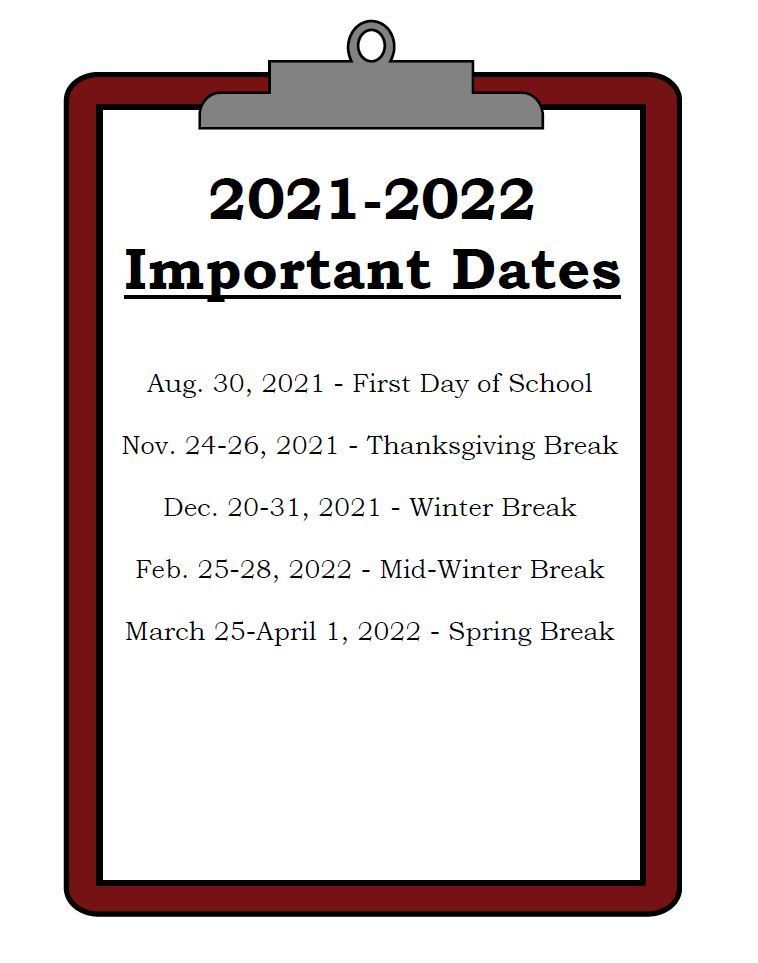 PSD Families: Please take a moment to read this letter from Mr. Misner in response to the latest recommendation from Governor Whitmer. At this time we will be continuing our in-person instructional plans and extra-curricular activities at all levels. 
https://5il.co/rek4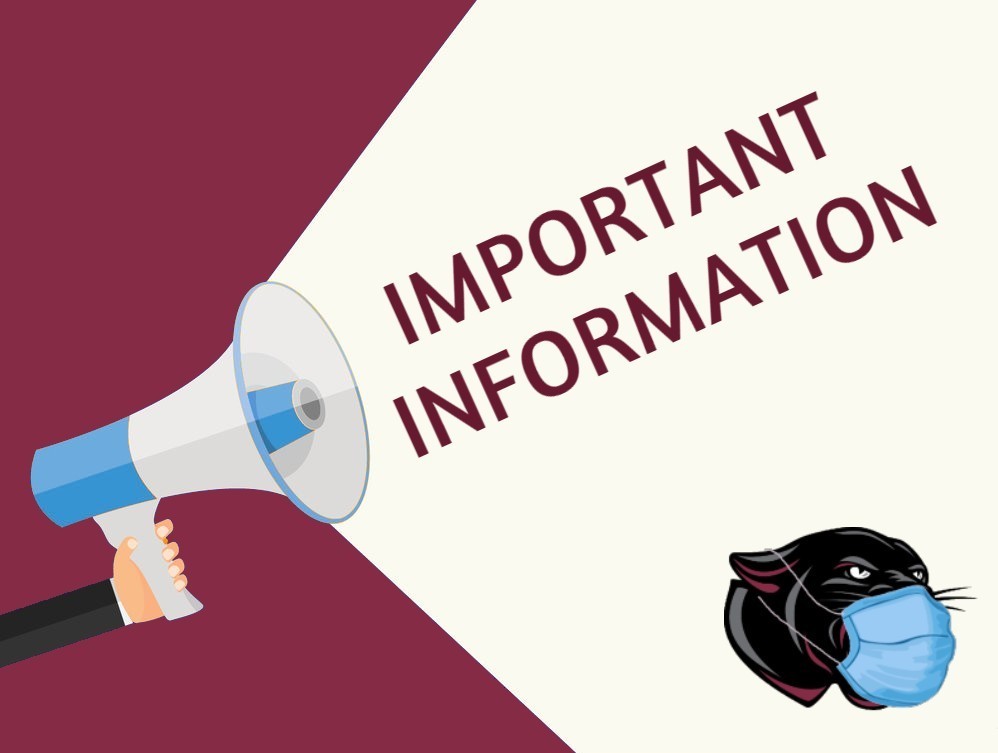 PHS: MME testing begins next week, please read the information below for schedule changes!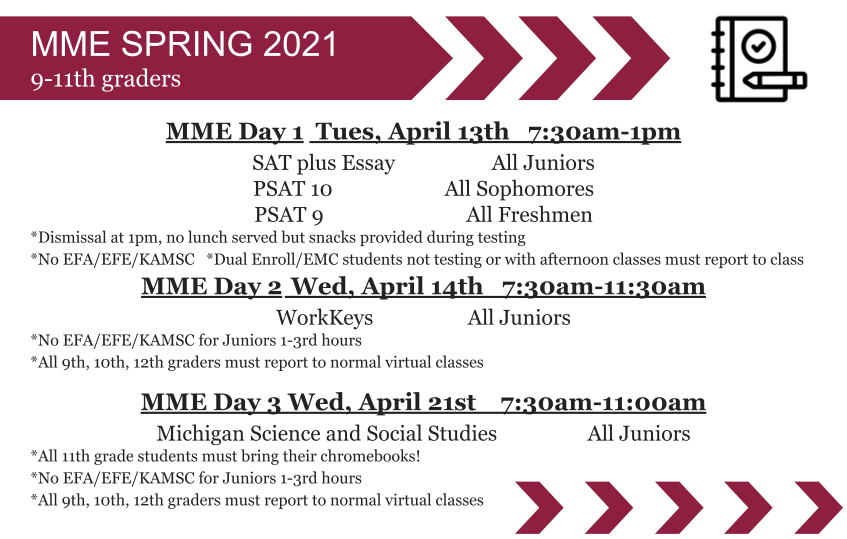 Our meal distribution is changing as we prepare for returning to 4 days a week instruction! In-Person Students - Meal bags will go home with students ONLY on Tuesdays. Full Virtual Students - Wednesday pickups will continue at PHS but the time will change to 11:30am - 1:00pm