There will be no balls allowed in the stadium this evening. Any ball brought into the stadium will be confiscated by a staff member.


Tonight we host Constantine in football. Kick-off is scheduled for 7:00 p.m. at Parchment Stadium. The first one-hundred PSD students will receive a free "Restore the Roar" t-shirt. Go Panthers!

Congratulations to our freshman volleyball team on their victory over Holland Black River 2 to 1! Go Panthers!


Final score update from 9/22/2021 Volleyball - 7th Grade Maroon 1st set: Parchment 25 - GA 17 2nd set: Parchment 13 - GA 25 3rd set: Parchment 25 - GA 20 Go Panthers!

The first Parchment XC Classic is in the books! Tonight was a huge success.. Congratulations to all of the runners on a job well done. Congratulations to the winner of the boys high school race, Garrett Winter! I would also like to thank everyone that volunteered their time to make this meet a success. The meet today consisted of 12 high school teams and 7 middle school teams. Our staff was made up of over twenty people and it could not have gone smoothly without all of you. Thank you to Coach G, Coach Winter, Mrs. DeLong and our grounds staff on preparing the course for our runners. This was a true team effort and you are all very much appreciated. Go Panthers!


Parchment takes the match 3-0 after winning the third set 25-23.

Second set Parchment 25 Galesburg-Augusta 10 Panthers lead 2-0 heading into the third set.

Set 1 Parchment 25 Galesburg-Augusta 20 Go Panthers!

We're under way for a SAC Valley match with Galesburg-Augusta. The match is currently streaming on our YouTube page. Go Panthers!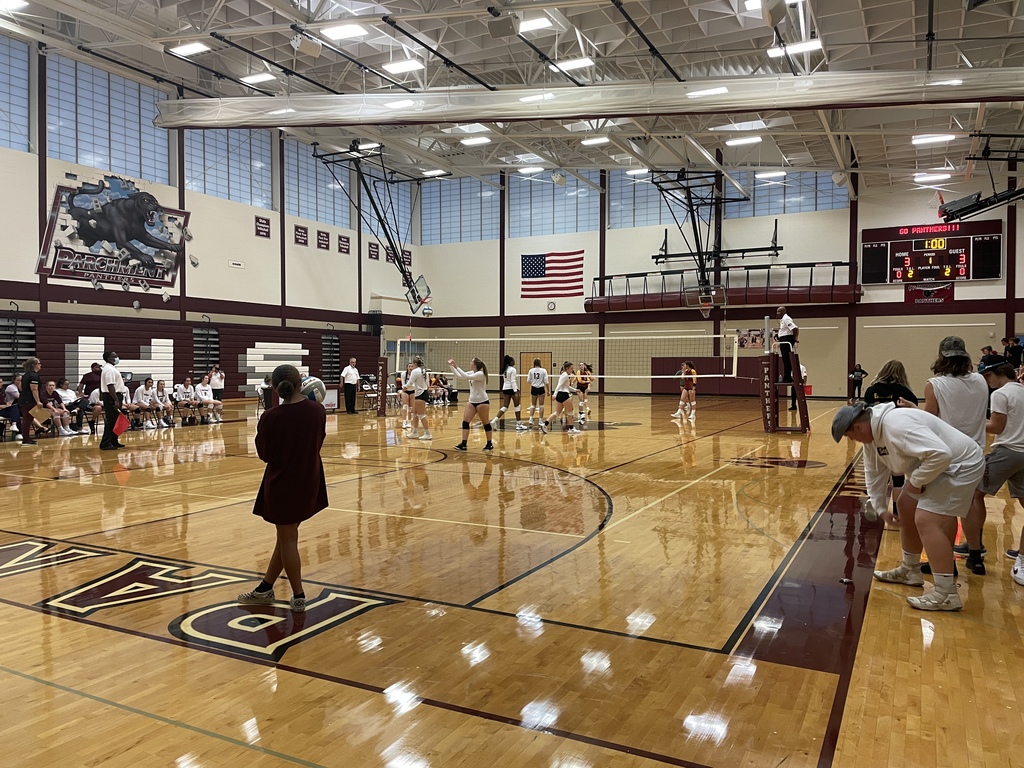 Homecoming final score Parchment 50 Saugatuck 43 Go Panthers!

Touchdown Panthers! Less than a minute before halftime Parchment 22 Saugatuck 6.

Touchdown Panthers! Parchment leads 6-0 with under six minutes remaining in the first quarter.


JV football final score Parchment - 18 Saugatuck - 0 Go Panthers!

PHS athletic events for Thursday, September 16: JV Football at Saugatuck Game time: 6:00 p.m. Bus departure: 3:40 p.m. Go Panthers!