Come and see the 2023 Art Show at the Parchment Public library. See the flier for more information.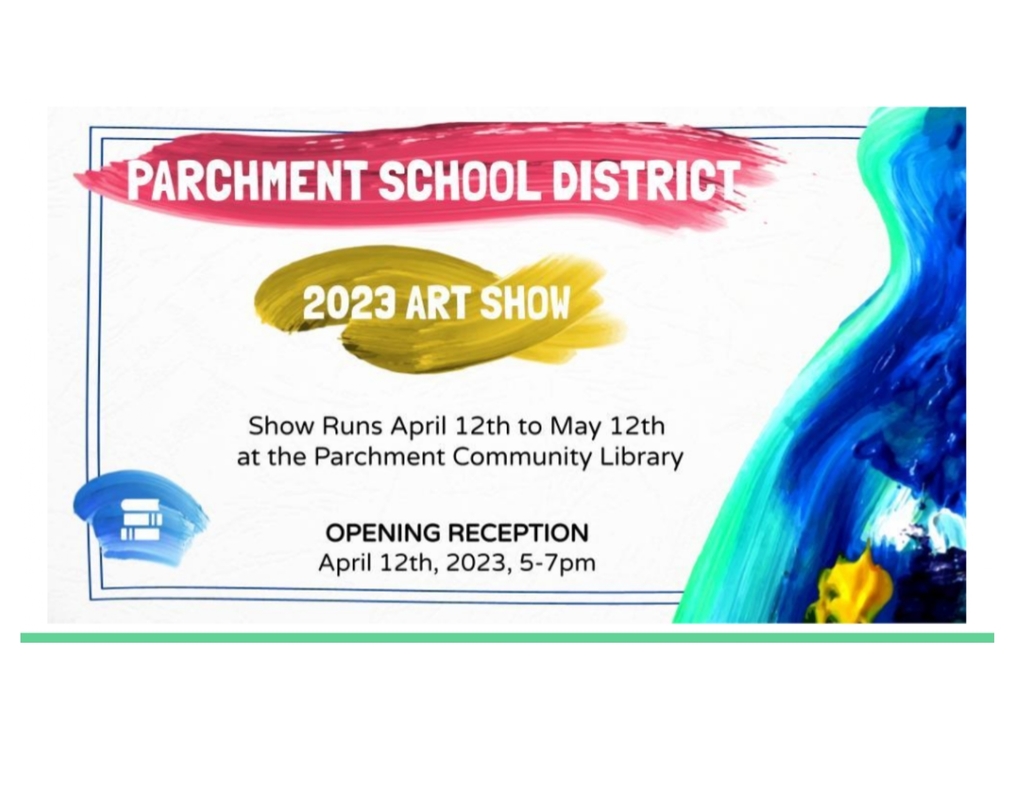 Check out this flier for information about the Spring Elementary Concerts.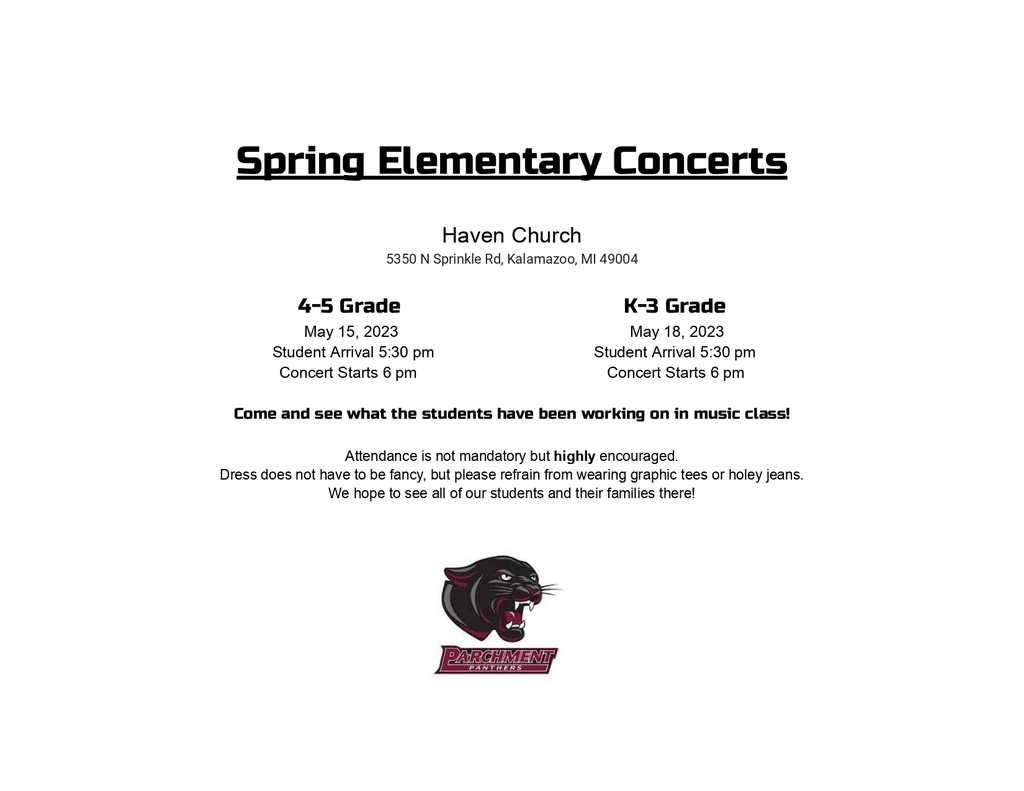 Parchment North Elementary is putting on a STEM fair Thursday, March 9th from 5:30-7:00. Check out the flier for more information.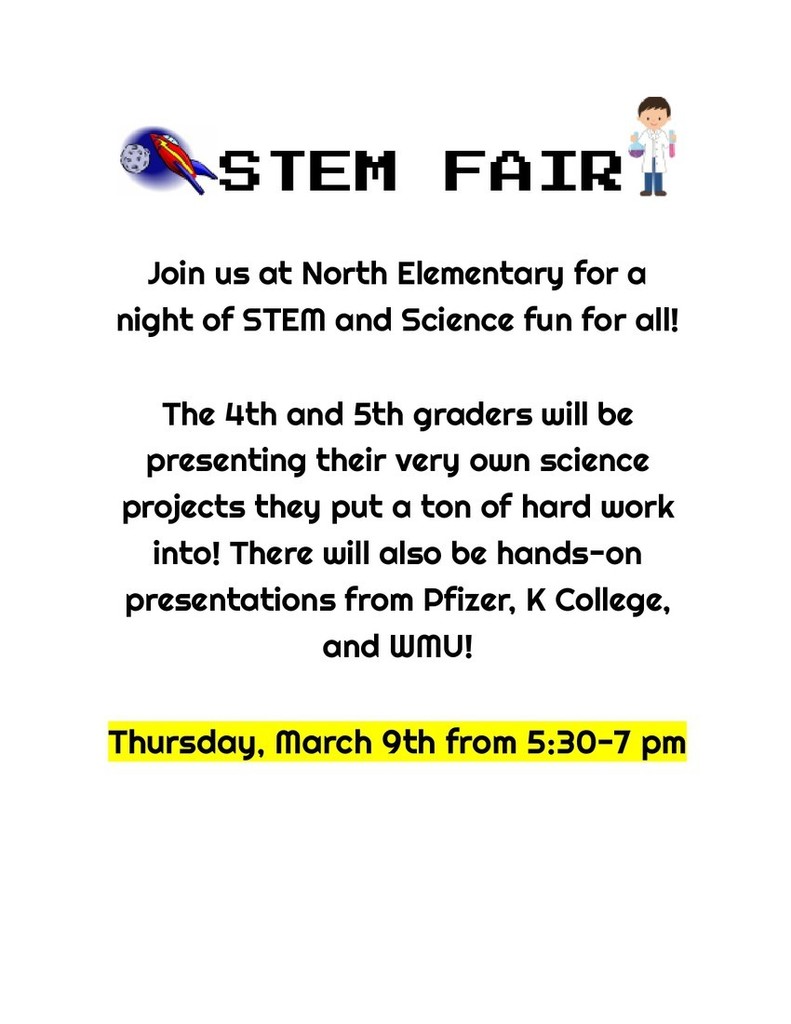 We are having some fun for March Is Reading Month. Check out the calendar for some ways the students can participate.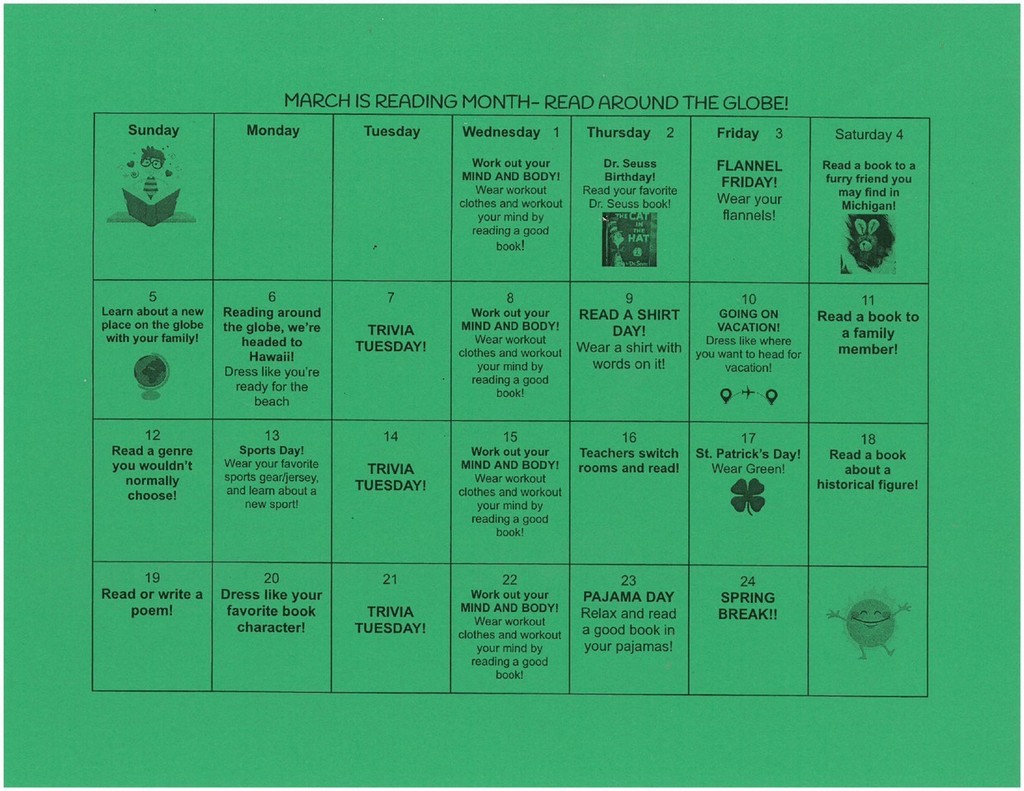 Grab your helmet and skates and join us for Skate Club. This is for Parchment students in kindergarten thru 3rd grades.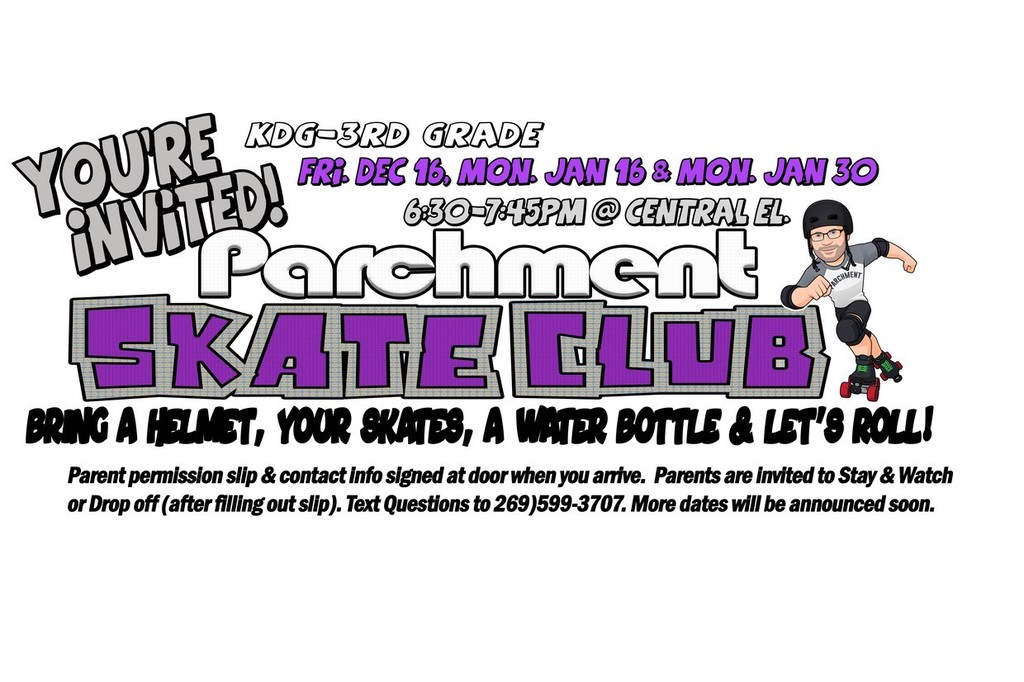 Join us for a Family Movie Night at the High School Saturday, December 17th at 6:00 PM. The cost is $5 per person with a max of $20. We will be watching "Elf" in the auditorium. Check out the flier for more information.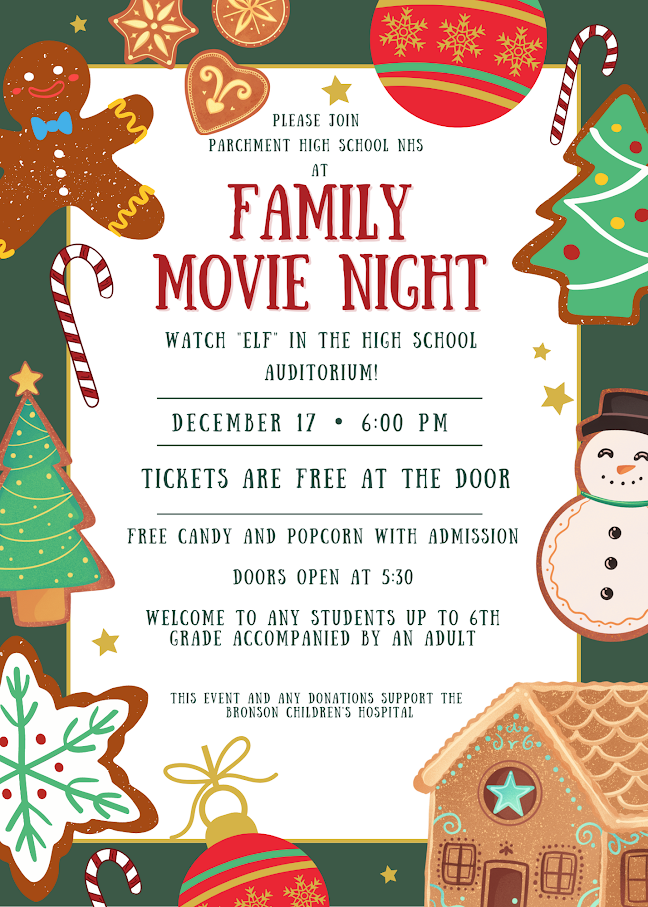 If you are looking for ways to help out your school, one option would be through our Amazon Wish List. Thank you in advance for your generosity.
https://a.co/aQyBmCb
The Holiday Shop is an opportunity for students to do their own shopping for their loved ones. It really is a joy to watch the kids think about others and pick out something all on their own. This happens during the school day. Teachers will let you know your child's specific day for being able to shop. We will be sending home a flier with an envelope, please return the envelope with money and a list of who the student needs to buy for, all items are $2. We need donations of plastic Meijer/Walmart type bags and brown paper lunch bags.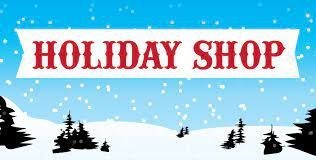 We are doing a food drive to benefit Loaves and Fishes starting Friday, December 2nd. Please send in any non-perishable food items to your child's classroom.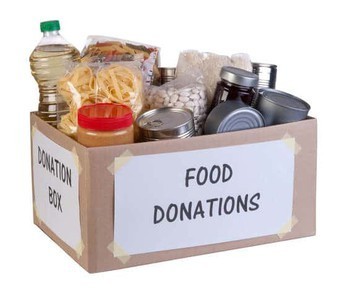 Reminder: Friday, October 28th is a half day for Parchment School District. Dismissal times listed below. - High School: 10:50 AM - Middle School: 11:00 AM - Northwood and Central Elementary: 11:48 AM - North Elementary: 11:58 AM
Check out this flier for information about a fun day of inflatables and cotton candy.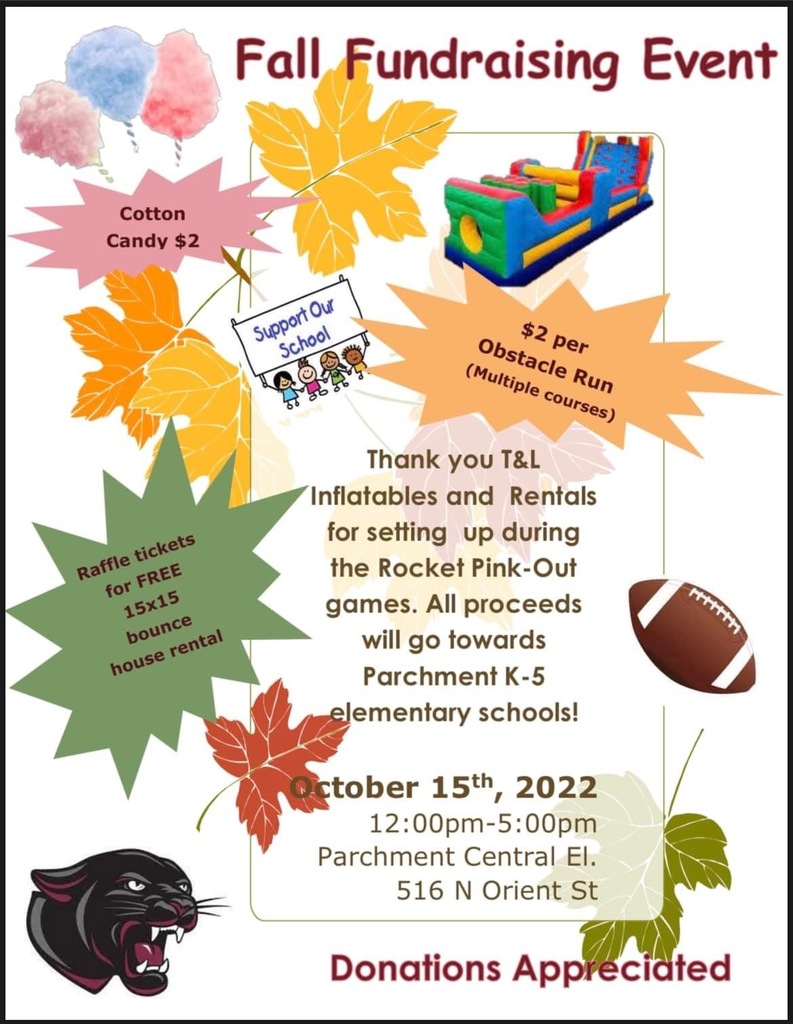 Picture Day for Central Elementary is Thursday, September 22nd.
Summer is quickly slipping away and it's time to start getting ready for the new school year. Check out these back to school supply lists your child needs.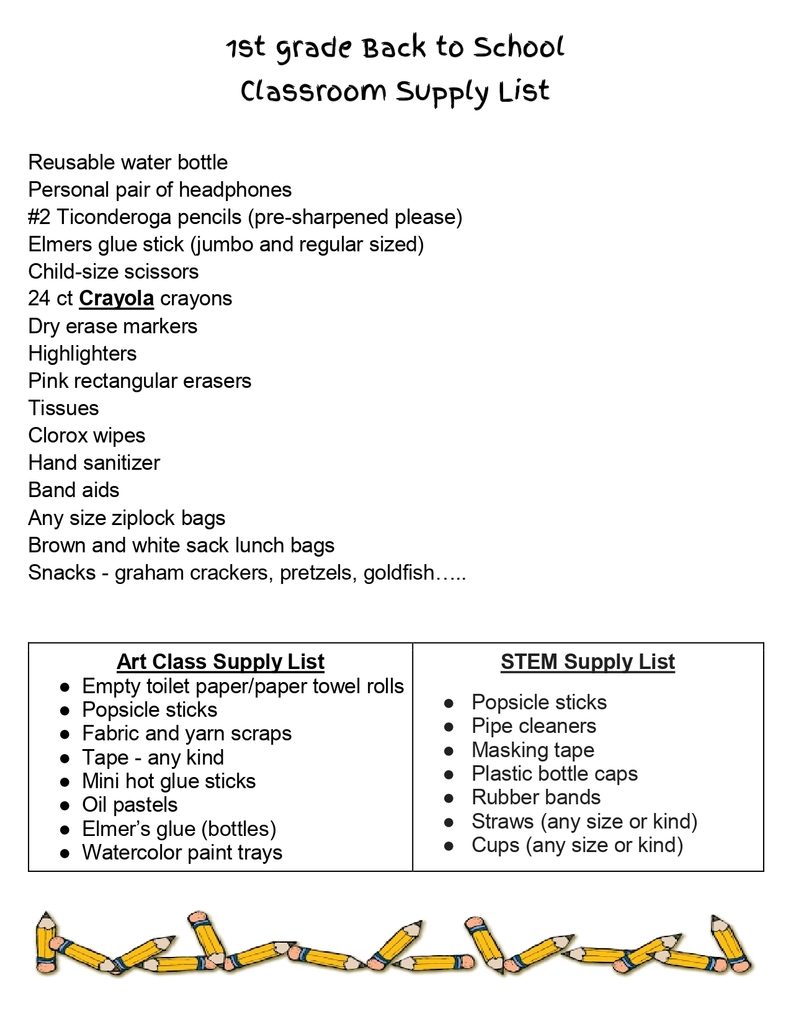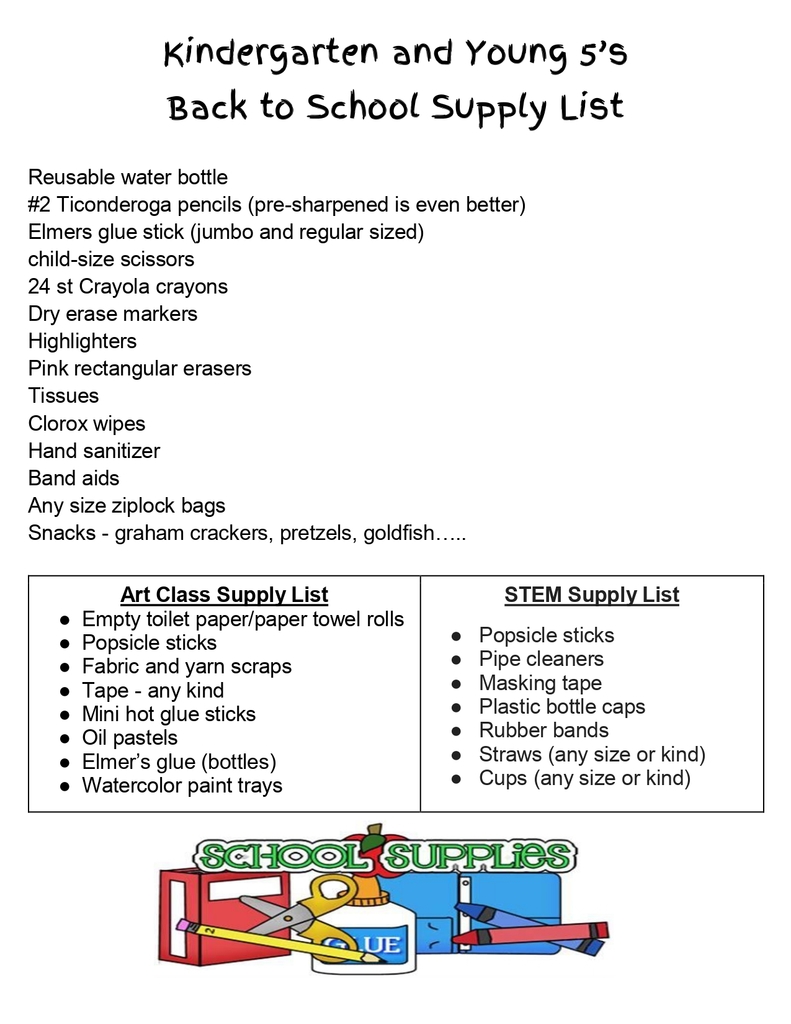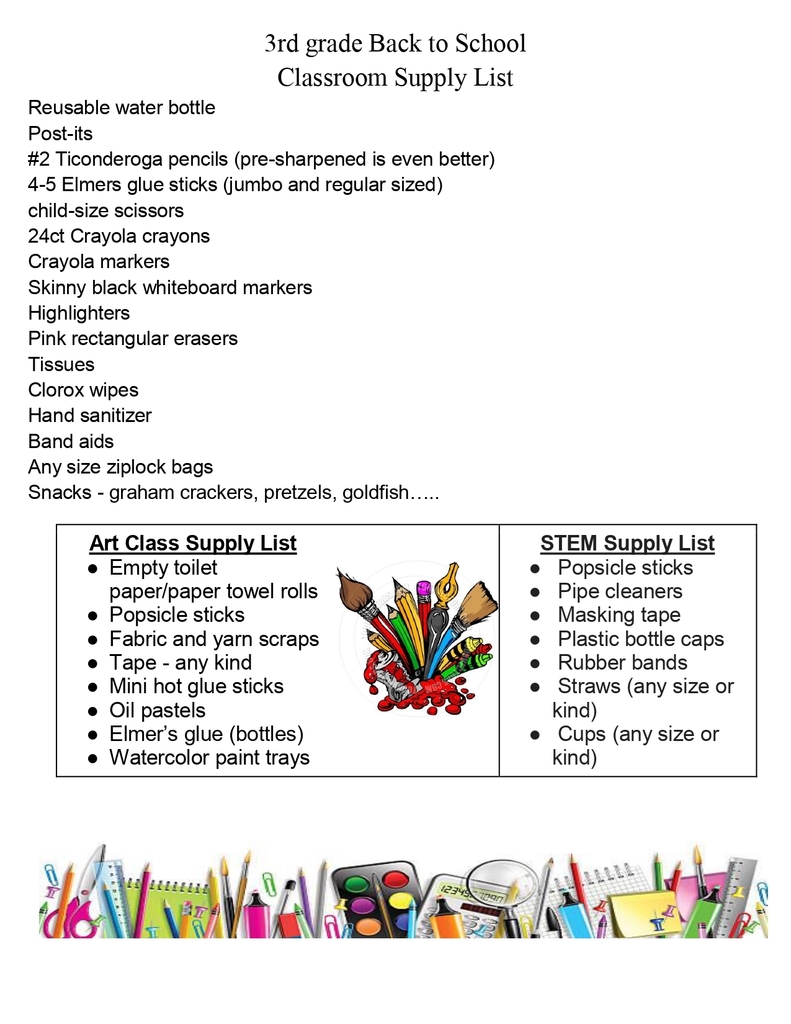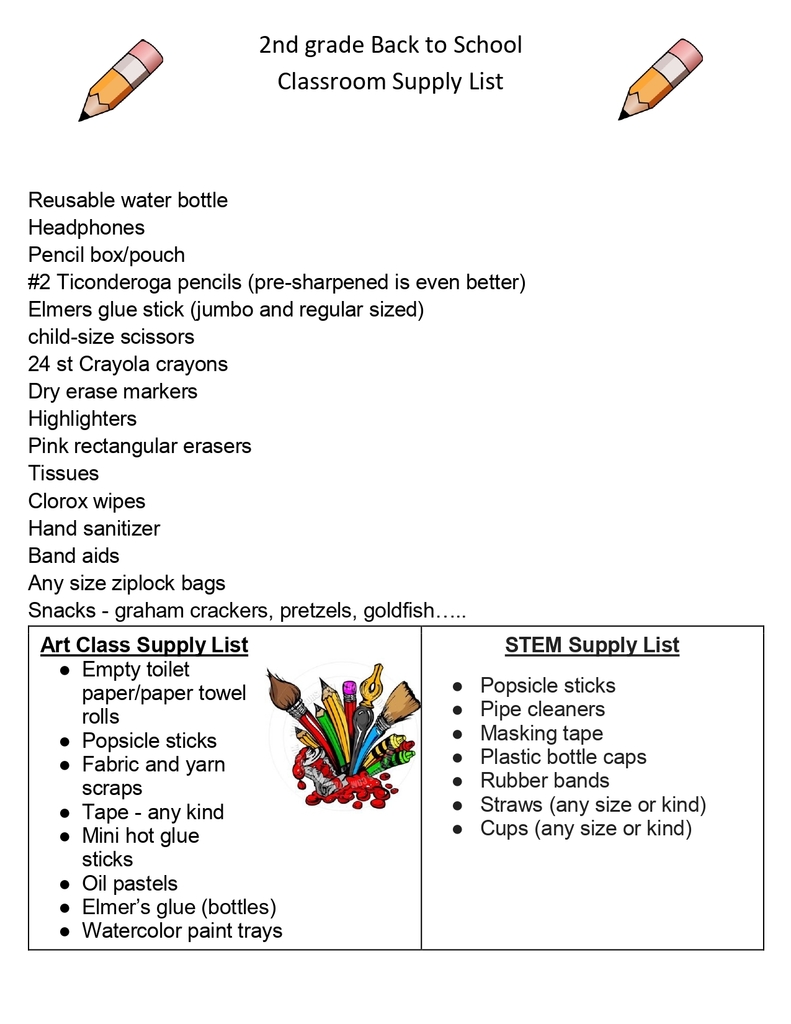 I'm sure our wonderful Central students have some fun talents and they get to showcase them on Thursday, June 9th. Please see the flier for more information and a permission slip in case you didn't get one in your students backpack. This is for Kindergarten-3rd grade students.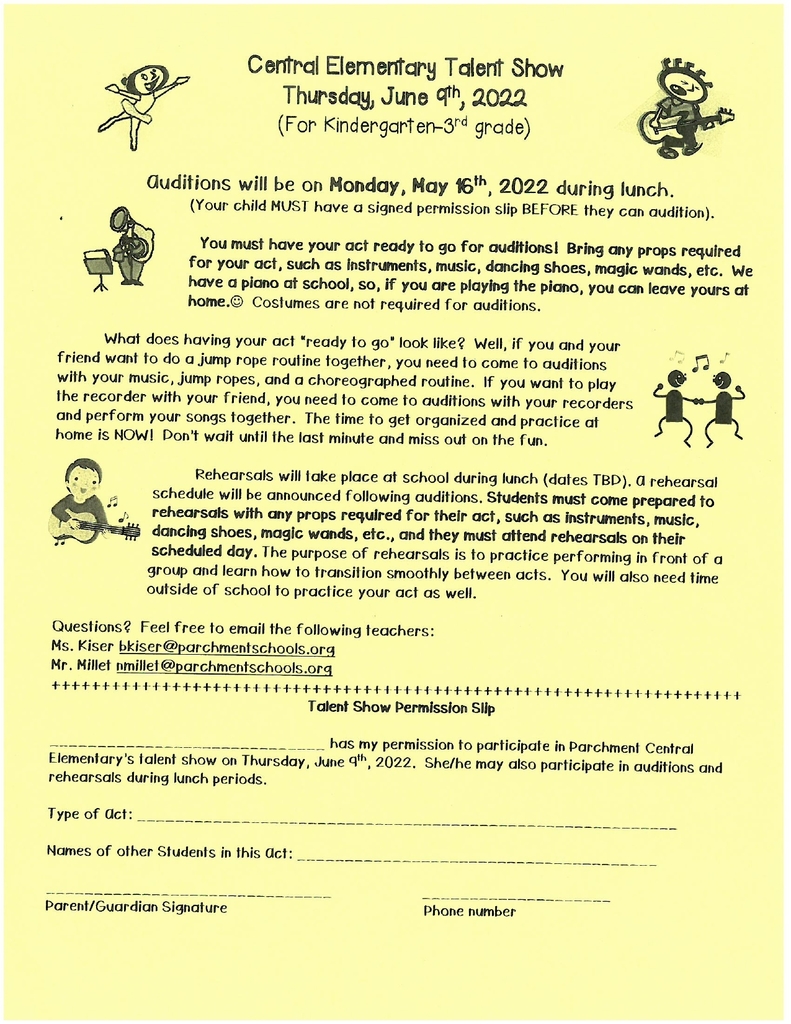 The Spring Fling Elementary Dance is Saturday April 9th from 6:00-7:30 at Parchment High School. The kids must be accompanied by an adult.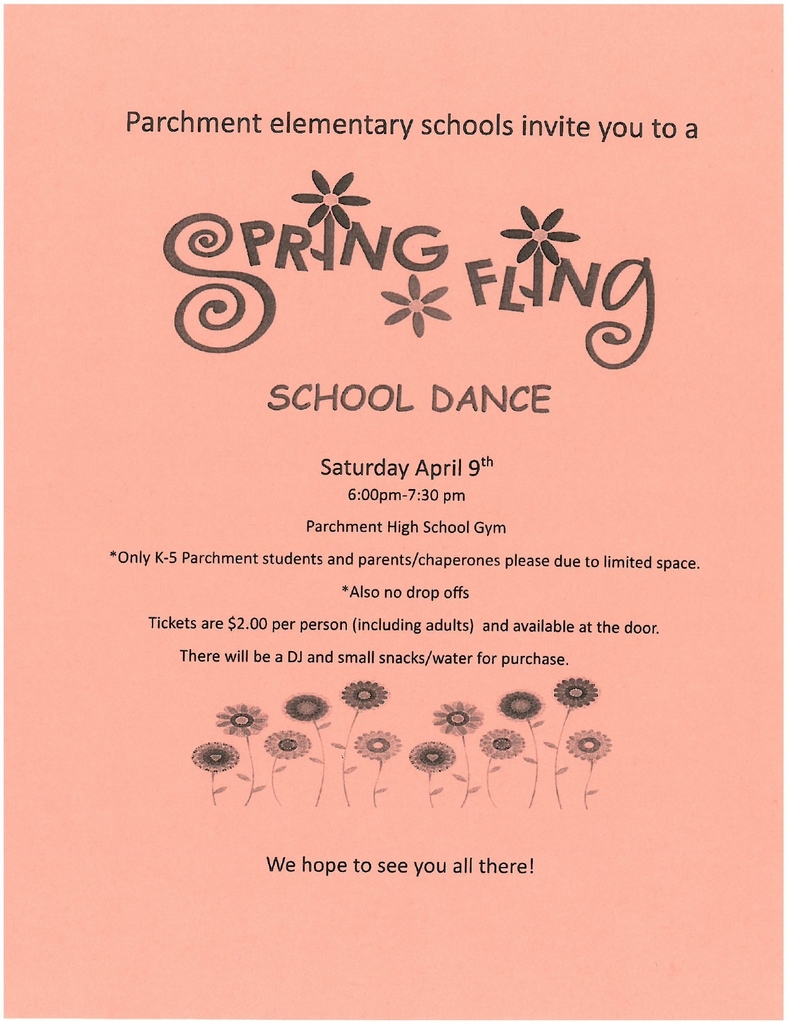 The Art Show reception is Tuesday, April 12th from 5:00-7:00 at the Parchment Community Library.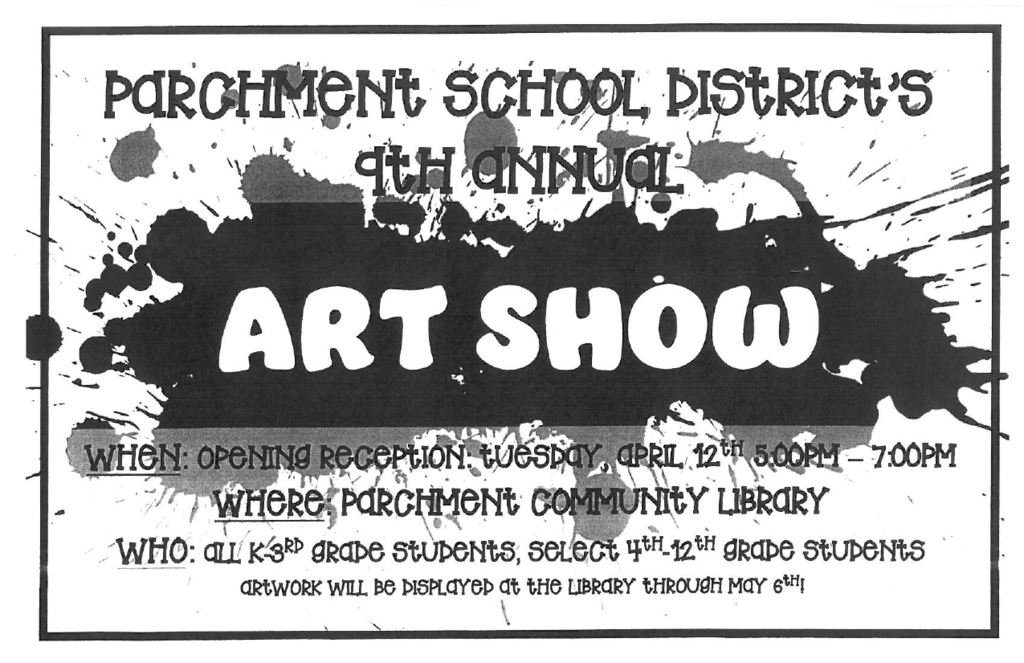 Fun Run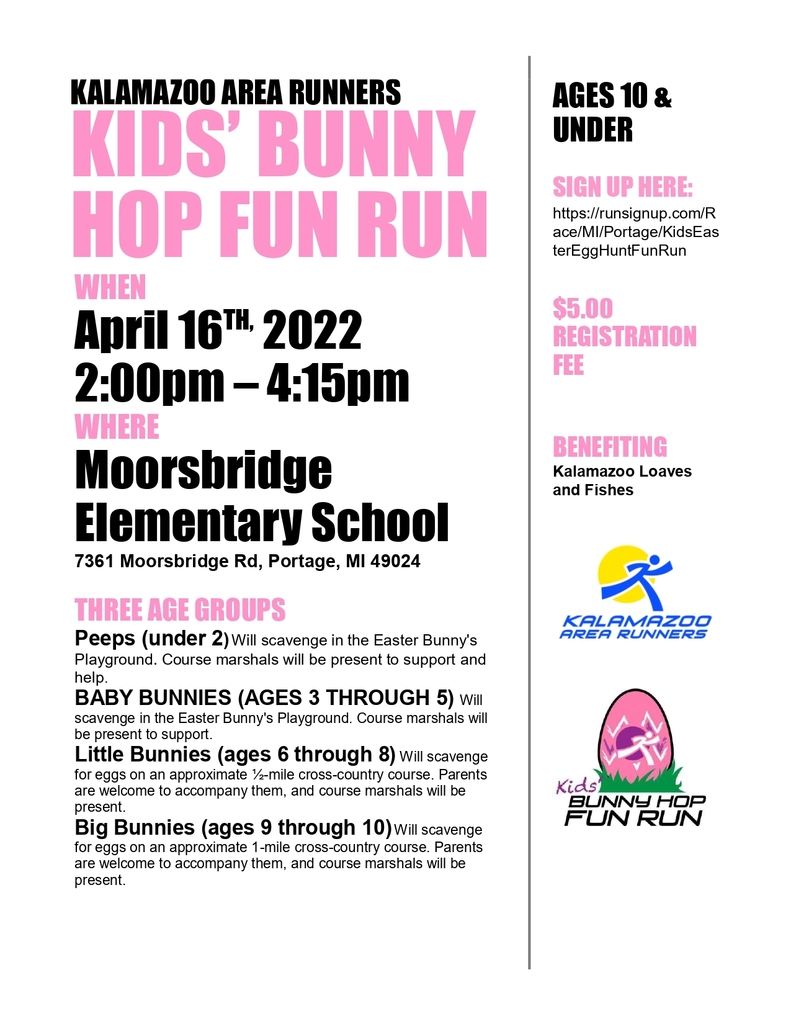 Girls On The Run Late Registration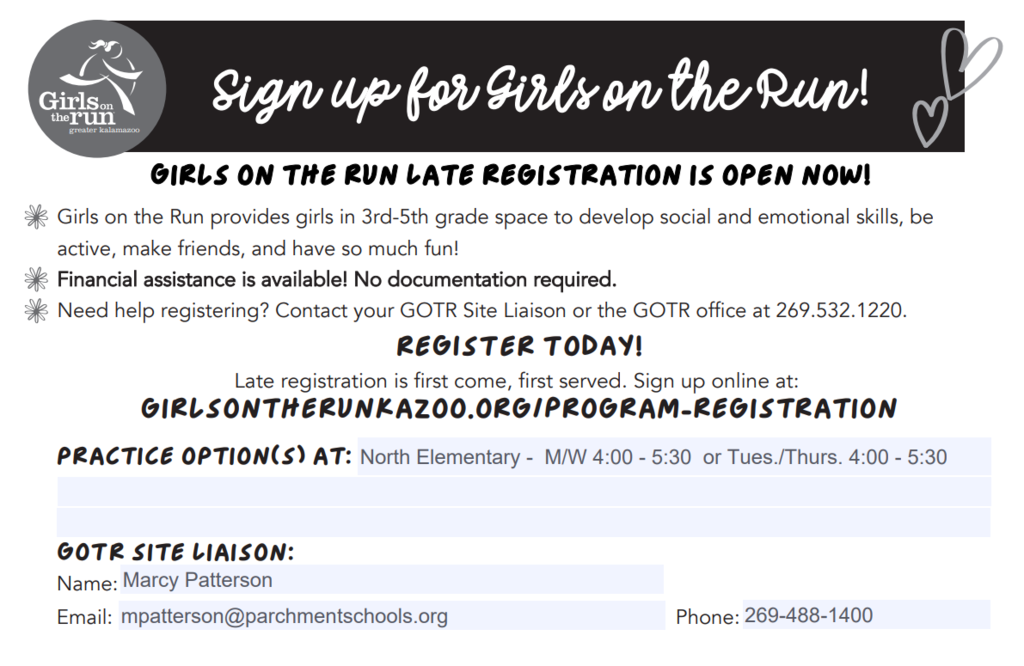 Join us in dressing up for these Holiday Theme Days for next week.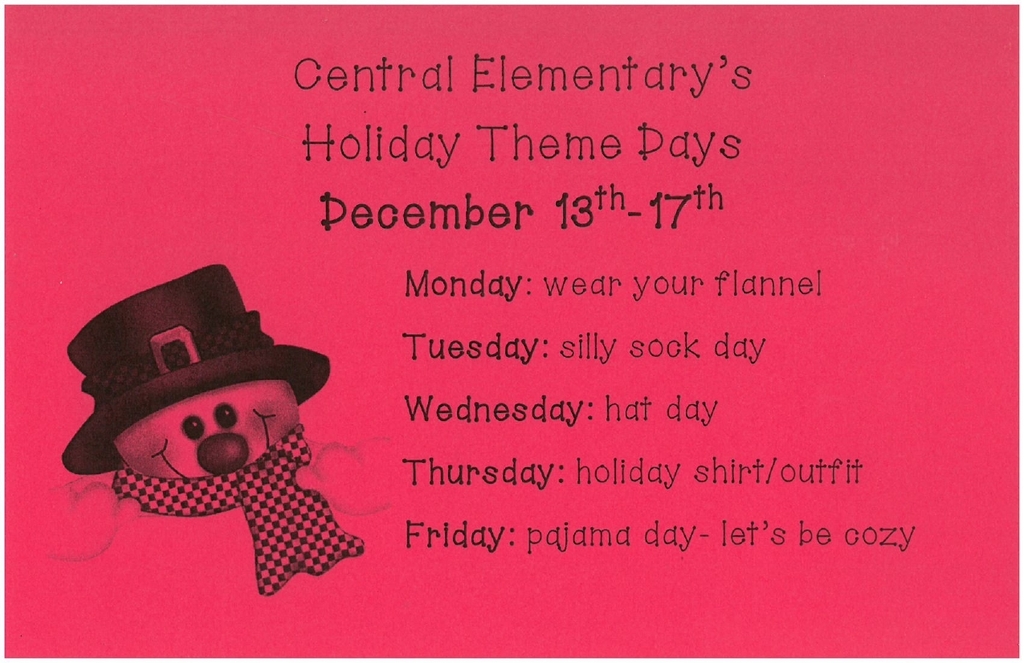 Meet Duncan, our new therapy dog.