The Parchment School District has proudly observed January as School Board Recognition Month. This is an opportunity to show our appreciation for these servant leaders who work together to support our district mission of preparing today's students to become tomorrow's leaders.
Our school board members approach their volunteer work like a full time job as they work to ensure our schools are accountable to the community and advocate for continuous improvement in student learning. The job of a school board member is tough, the hours long and the thanks are sometimes few and far between. Decision making processes are increasingly complex in nature. However, our school board members remain steadfast in their unwavering commitment to our children and the future of The Parchment School District.
I personally wish to thank our Parchment School District Board of Education for all they do! Please join me in thanking these highly dedicated advocates of our students, schools and community for their service when the opportunity arises. January is the month we recognize their service, but their impact and leadership is valued and appreciated year-round!
The men and women serving The Parchment School district and their years of service are: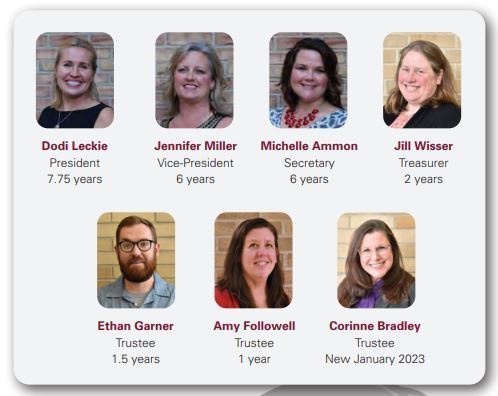 Sincerely,
Dr. Sarah Neumann