An archive of featured stories about Parchment alumni.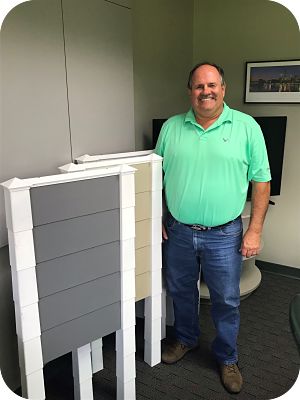 By Dave Person
In 1983, five years after he graduated from Parchment High School, Tim Bickings launched his own company, Custom Design Inc., a designer and maker of injection-molded plastic components, and he never looked back.
These days, Bickings and his employees, including his two sons, Brent and Kevin, continue to look toward the future. His new company, Custom Design Products, will soon begin marketing a new line of products it is promoting as being assembled in America with American-made parts.
"My pitch is to get into commodities you use around the house (and yard)," Bickings says.
First up is a mailbox protector, a plastic guard that goes beside a mailbox to keep it from damage from snow and snow plows. Bickings expects it to be available at select locations starting in September.
Next, with production planned for this winter, will be portable seawalls, which can be installed quickly and are expandable, to protect properties from flooding.
Bickings, 59, is fired up by the possibilities that arise out of brainstorming sessions at the company. So much so, in fact, that retirement doesn't seem to be in his future.
"I see myself as staying in this and not being fully retired," he says.
Custom Design Products will be housed in the same building as Custom Design Inc. and the primary focus will remain the making of components for other companies, primarily in the automotive, industrial, construction and medical fields.
Bickings says he was pleasantly surprised, while watching the July 4 festivities in Washington, D.C., on television, to see tanks and other military equipment being transported on heavy-duty plastic mats that were produced by Custom Design.
He says he believes the company's success has been dependent on his reliance on God to lead him in his decision-making, whether in his personal life or his business.
His priorities have always been God first, family second and his business third.
"God was always the center focus," he says.
Bickings started his company in Plainwell. After four years there, he moved the business to Lovers Lane for three years, and then, in 1990, to its current location in an expansive building he constructed at 4481 Commercial Avenue, off Sprinkle Road in Portage.
"We grew pretty rapidly to 50 people," he says of the early days at the current location.
Bickings says he is most comfortable maintaining his workforce at 30 to 35 people, which is what Custom Design currently employs.
"Everybody here is a long-term employee," Bickings says. "My average employee has 25 years."
And as is true in his own case, "I've had quite a few father-and-son combinations."
Bickings attributes much of his success to having an early awareness of what he wanted to do in life, and the guidance of Parchment High School teachers who were supportive of him.
"Cliff Taylor was the industrial arts teacher there; he taught the machinery part of it," Bickings says of perhaps his most influential teacher and class.
Bickings credits another teacher, Max Steele, for his help outside of the classroom.
"He knew I worked hard; he directed me to my first job," Bickings says.
That job was at the Simpson Shell Service, which was at Riverview Drive and East G Avenue, where the former Cornerview Cafe building is now located.
After high school, Bickings got a job working for a local tool and die maker as a designer and also studied engineering at Kalamazoo Valley Community College, graduating in 1981.
From there, he went to the Fuller Transmission Division, Eaton Manufacturing Co. But two years later, when Eaton wanted to move him to a North Carolina plant, he decided to start up his own company, filing the official papers for Custom Design in May 1983.
Primary among Bickings' reasons for staying in the Kalamazoo area were his family and church. He and his wife, Deb, were high school sweethearts in Parchment. She graduated two years after him, in 1980, and they were married in 1981.
While still in high school, they sought a church family they could be part of and ended up at
Northeastern Baptist Church, which they have attended for 42 years.
In addition to their two sons they have a daughter, Megan, who is an occupational therapist. All three of their children are married.
Bickings, who holds the title of president of his company, confines his responsibilities to sales and price quoting, allowing him to work away from the office, which he does in the winters when he and Deb relocate to Marco Island, south of Naples, Fla.
"The facility side is all handled by other people, who work under a general manager," he says.
That seems to be a winning arrangement for everyone at Custom Design.
"I enjoy it and I think everybody else does," Bickings says.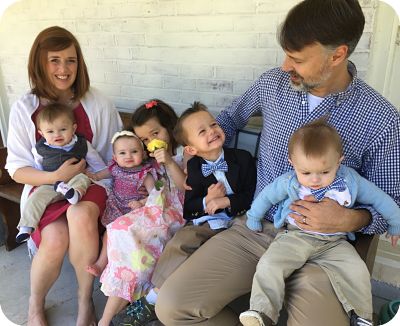 By Dave Person
What were hurricanes like hundreds of years ago, before records were kept and the climate started to change, and what can this reveal about the potential of future hurricanes?
Are they worse now than they were 500 or 1,000 years ago? We don't really know the answer to that, or what the implications of that may be for us now or into the future, says Emily Timmons Elliott.
But what she does know is that unless people learn from the past and plan for future storms through building design and location, education and with consideration for coastal ecosystems, the destruction from natural disasters will likely get worse.
As a research scientist at the University of Alabama, Elliott is looking for answers, and as an adjunct faculty member, she teaches her students about how our understanding of the natural world and its history can help us better prepare for the future.
The rest of the time the 34-year-old mother of five, a 7-year-old daughter, 4-year-old son and 1-year-old triplets, contends with the whirlwind of responsibilities, in conjunction with her husband, Mark Elliott, that come from having a houseful of active youngsters.
Residing in Tuscaloosa, Ala., with the Gulf Coast hours away, Elliott has firsthand knowledge of the encroaching sea and the dangers of constructing buildings that interfere with the flow of sediment produced by storms.
In the Gulf Coast region, we're in an area unfortunately where we're starting to see the impact of rising seas and storms, with some of the first victims and refugees from climate change in the United States, says Elliott, a 2003 graduate of Parchment High School.
So how does one go from hurricane-free southwestern Michigan to studying the raging, wind-driven storms that ravage the often-battered eastern and southern coastal regions of the country?
In Elliott's case it all started with a couple of inspiring PHS teachers, Bobby Glasser, who taught an earth-science class that she was in, and Kevin Huff, her English teacher.
He was definitely the inspiration for me to want to study geology, Elliott says of Glasser. His sense of wonder for the natural world and excitement for the history of our planet to this day inspires me both in my research and in the classroom.
And then Mr. Huff, I truly believe that my competence in writing now is largely a result of what I learned from him while at Parchment. The critical thinking, critical writing, passion for learning and educating others; his teaching gave me a solid foundation for everything I do now.
All of the teachers at Parchment were kind and very willing to work with me, Elliott says. Not every student learns the same way, I certainly didn't, but the teachers and community in Parchment allowed me to feel very protected and gave me the opportunity to grow in my own time.
Even after students graduate from Parchment, some teachers continue to follow their progress. Mr. Huff still checks in and says hello, Elliott says. You can tell that they really care about their students.
After graduating from Parchment, I went to Hope College and loved it, and that is where I had the opportunity to start my coastal research on the Michigan sand dunes, Elliott says.
Elliott, whose parents, Tony and Nancy Timmons, and younger siblings, Sarah Lohman and Nate Timmons, still live in the Kalamazoo area, got her bachelor's degree in geology with a minor in environmental science at Hope and moved on to the University of North Carolina at Chapel Hill, where she studied coastal geology in the marine sciences department.
There, she studied how the barrier islands off the North Carolina coast have changed over time. Hundreds of years ago, she says, the gulf stream was slightly closer to the coastline, creating warmer waters nearer to the shore, a period of time known as the Medieval Climate Anomaly.
Warmer waters are a catalyst for bigger hurricanes, she says, which explains why holes were punctured in the Outer Banks during that period of time, well before records of hurricanes ferocity were kept.
When people claim that 2016-17 was the worst year on record for hurricanes, Elliott says, the statement covers only the last 50 to, at most, a few hundred years, when records have been kept. Elliott says longer records are needed to put recent storms in context to truly understand if and how the hurricanes we see today are changing, and what they may look like in the future.
It was at UNC, more precisely at a basketball game there, that Elliott met her future husband, Mark Elliott, who was working on a Ph.D. in civil and environmental engineering.
We lost the game, but he invited me to go to church with him and overall I consider that day a BIG win, she says.
They married in January 2010.
By the time he was finishing his Ph.D., I was finishing my master's degree, she says.
Soon after, she received a National Science Foundation fellowship to study, at UNC, how coastal zones change as a result of different kinds of coastal storms.
In 2012, their daughter Grace was born. On the day she was born, Mark got the offer for a faculty position at the University of Alabama, she says.
Fortunately, Elliott was able to continue working on her Ph.D. remotely.
Son Jacob came along in 2015, and two years later she earned her Ph.D. Soon after, Elliott learned she was pregnant with triplets. The new additions to the family, Micah, Jack and Caroline, were born last May.
Mark, a civil and environmental engineer who is currently an associate professor at Alabama, has helped people in impoverished areas of several countries, including Ghana, Vietnam and Cambodia, by developing clean water solutions and wastewater systems.
A native of State College, Pa., where his father is a professor of chemical engineering at Penn State, Mark is currently helping rural Alabama communities develop new solutions for wastewater in areas where septic systems routinely fail, creating expensive and potentially dangerous conditions.
Meanwhile, Emily is working with colleagues to research paleo, or very old, hurricanes, and their impact on coastal systems.
By studying long-term patterns and occurrences of hurricanes, scientists such as Elliott are able to better understand the impact they have over time on the coastal environments, and more accurately prepare for future storms, building resiliency along the coast.
It's a good time to be doing research because there are still a lot of opportunities to make changes and avoid some of the most catastrophic impacts of our changing climate, she says. Helping to protect and preserve communities we care about, these are things that our research is helping to do, which is pretty exciting.
In addition to her research, Elliott teaches one class per semester.
For extra credit, her most recent class read the 2019 Intergovernmental Panel on Climate Change report, then took what they gleaned from it and her class to make short informational videos for the general public to explain the report and what its findings might mean to them.
My goal in this class is for my students to take what they learn and directly apply it to their lives and be able to use the information they learn to make more informed decisions for themselves and others, she says.
In June, Elliott will be teaching a marine geology class at the Dauphin Island Sea Lab, in coastal Alabama. I'm taking the whole family and we're going to live down there for the month, she says.
It's similar to Mark's long-distance research and teaching, during which Emily accompanied him.
We want to stay together as a family no matter where we are, Elliott says. We are a team, in life and work, and I think our research is so much better when we're together.
She says she and Mark are at a stable point in their lives right now, although when their children are older she hopes to get a tenure-track faculty position.
"My plan (for now) is to continue doing research and pulling in grants and teaching classes," she says. "At this point, the flexibility in our schedule works really well, and I love what I do, as a mom, wife, educator and researcher. It is such a blessing to be able to do what I love with the people I love, that is definitely enough for me."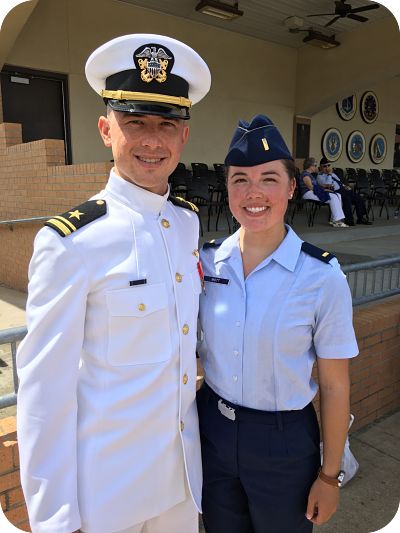 By Dave Person
When Eric Mott graduated from Parchment High School in 2007 his future was up in the air.
The same was true for his sister, Nicole, when she graduated two years later.
But for both of them, "up in the air" could be taken literally. The siblings have followed childhood dreams of becoming pilots, Eric in the Navy and Nicole both as a civilian flying commercial jets and in the Air Force Reserve.
"It was something I kind of had in the back of my head ever since I was young," Eric says. "I always thought it would be so cool to be a fighter pilot."
While that's not exactly how it turned out, Eric, 29, is enjoying his assignment as a Naval helicopter pilot.
After graduating from Parchment, Eric went to Case Western Reserve University in Cleveland, Ohio, from which he graduated with a degree in aerospace and mechanical engineering in 2011. A year later he earned a master's degree, also from Case Western, in engineering and management.
But flying wasn't yet on the radar. In fact, his career was taking him in a different direction.
As an undergraduate, Eric had been working in a research lab in the Case Western neurological surgery department, and after getting his master's degree he was hired as lab manager.
By that time, Nicole was well into her training for a career as a civilian pilot and Eric, who was looking at career options, applied for and was accepted into the Air Force officer training program.
"When I found out it was an eight-year commitment," he says, "I just got cold feet and walked away."
Then when his boss at Case Western moved to The Ohio State University, Eric went with him to set up the laboratory, which specialized in bone tissue engineering, at that location.
"It was down there where I decided to join the Navy," he says. "I did my recruitment out of Columbus and went to Officer Candidate School in March 2015.
Upon graduating from OCS three months later, Eric was sent to Milton Naval Air Station in Florida for the ground-school portion of his flight training. He left there in January 2016 for Corpus Christi, Texas, and primary flight school, piloting a T-6 Bravo Texan II.
When he graduated from there in October 2016, the Navy selected Eric to fly helicopters and he returned to Milton Naval Air Station for advanced training on a TH-57. On August 11, 2017, he earned his naval aviator wings and was selected to fly the MH-53 Echo Sea Dragon.
That took him to Naval Station Norfolk in Virginia, where he is currently training with the Fleet Replacement Squadron, HM-12 Sea Dragons.
"The whole mission of my helicopter is airborne mine countermeasures," Eric says. "It is designed to pull different gear through the water to sweep mines."
Once he is done with training, Eric will be part of the HM-15 Blackhawk Squadron stationed in Bahrain. His commitment to the Navy is until 2025.
"It's definitely fun and challenging at the same time," he says of the Navy. Currently a lieutenant junior grade, Eric says he will become a lieutenant, equivalent to captain in other branches of the service, in June.
Recalling high school and the experiences that helped him prepare for the Navy, Eric ranks marching band at the top of his list.
"When you go to Officer Candidate School you do a lot of marching, and it helps teach you that discipline," he says.
Playing soccer and skiing while in high school also helped him understand the importance of staying in shape. Being a member of the Kalamazoo Area Math and Science Center was an academic boost for him, he says.
Flying has been at the forefront of Nicole's plans since she was in high school at Parchment, and she cites the aviation program of her Education for Employment experience with solidifying her interest.
"Right after graduation I started flying in between high school and college and got my private pilot's license before I went to college," she says.
She started out at Lewis University in Illinois, but found "it was too small for me," so she transferred to Western Michigan University in her sophomore year, graduating in 2012 with a degree in aviation flight science and minor in Mandarin Chinese.
Before graduation, however, she went to Fort Collins, Colo., where she earned a flight instructor certificate, which allowed her to teach flying for a couple of semesters before she graduated from WMU.
Nicole's goal from there was to get a job with an airline, but WMU graduates typically have 250 hours of flight time and airlines require at least 1,500 flight hours.
"I instructed for a little bit longer and then I decided Michigan weather wasn t the greatest for (getting) flight time," she says.
So she moved to Texas, met the airlines' flight-time requirements in the next year and applied with Envoy Air Inc., formerly American Eagle, out of Fort Worth, Texas. She was hired and became a first officer, based out of LaGuardia Airport in New York and flying a CRJ700.
Soon, she ended up back in Texas, as first officer on an ERJ145.
"(Then) I got hired as a pilot recruiter," she says. "I got to work with all the new hires and I got to do some of the hiring." That brought her back to WMU on occasion to do recruiting.
In October 2017, she went to pilot upgrade training.
"I got to meet a lot of military members ... and talking to them and the experiences that they had kind of triggered an idea for me, because I didn t know you could do a civilian job and a military job.
"I always wanted to join the military, but my career never led me in that direction. Within a matter of weeks I had made up my mind that I wanted to (join) the Air Force."
She took an officer test and passed, and then applied to the Air Force Reserve. "A couple of weeks later they called me and extended an offer," she says. She was assigned for training at McGuire Air Force Base in New Jersey as part of the 78th Squadron.
"That whole thing kind of happened within a period of two months," she says. "That whole time I was in upgrade, trying with Envoy for captain."
Upgraded to captain, she flew an ERJ175, based out of Chicago, for a few months until she got her training dates with the Air Force.
She went through officer training last summer, graduating from Officer Training School in Montgomery, Ala., on Aug. 19, and then proceeding to pilot training at Vance Air Force Base in Oklahoma, which will conclude in August of this year.
"Right now I'm flying a T-6 Texan. It's kind of like their basic training. It's a two-seater, so it pretty much brings me back to basics again," she says. "Then I'll transition over to another aircraft, a small jet."
After that she will begin flying with a crew in a T-1 Jayhawk.
Her rank in the Reserve is second lieutenant, which is standard for the first two years.
Once she's completed training in August, Nicole will return to McGuire where she will fly a KC-10 Extender, which refuels tankers.
"It's a big jet, which is what I wanted to fly," she says. "Eric went active duty and they had to compete for first pick of what they wanted to do. For me, I actually got to choose, which was really cool."
Once she is done with her full-time commitment in the Reserve, Nicole plans to return to being a civilian pilot, still as a captain.
"I am on the younger side of the captain group, and then being a female, I wasn't sure how they (older, male pilots) would react," says Nicole, 27. "But everyone I have worked with has been really, really great."
Nicole is thankful for her Education for Employment experience while in high school, and the support all of her Parchment teachers gave her during that time.
"There were a few teachers who inspired you to do whatever you wanted to do," she says, citing the teaching team of Anne Nower and Jennifer Barker at Parchment Middle School.
"They were great," she says.
Nicole says a highlight of her career has been finding out she could have both a civilian job and be a member of the military at the same time.
"When I found out I could do both, there wasn't even a thought (not to) in my mind. It was like, 'Cool, sign me up.'"
As a result, she has found a proper mix of what she has always wanted to do.
"I couldn't really imagine doing anything else," she says.
ASHLEY RAFFERTY & CHERRI EMERY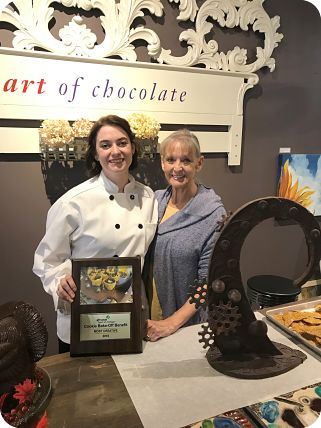 By Dave Person
It was another late October day at work for Ashley Rafferty and she was up to her eyeballs in ... eyeballs.Chocolate eyeballs, that is.
All part of preparations for the holidays - Halloween in this case - at Cherri's Chocol'art, which Rafferty, 30, manages in partnership with her mother, Cherri Emery.
At the same time Rafferty was making Halloween treats, she was sculpting chocolate pumpkins and a turkey suitable for use as a mouth-watering table decoration, or as an edible pinata filled with Chocol'art caramels.
Chocol'art, at 245 S. Kalamazoo Mall, was established about a decade ago by Emery, a longtime Kalamazoo area art-gallery proprietor, inspired by a recipe for salted caramels that was always a hit with her family. The caramels remain the most popular item in the store.
"It's an old family recipe; we just did it at holidays," Rafferty says. "Then she (her mother) got interested in chocolate."
Rafferty, a 2006 graduate of Parchment High School, was an aspiring actress, performing at the Civic, Whole Art and Barn theaters as well as well as in local movie productions in what had become a full-time career until a half dozen years ago when she got married and started a family.
That's when she joined her mother in the chocolate shop.
"I thought I was going to do the business side, but then I fell in love with the chocolate," she says.
Now a single mother of two children - Oscar, 5, who is beginning his education this year at Parchment Northwood Elementary, and Winnie, 2 - Rafferty is a recent graduate of the Kalamazoo Valley Community College culinary school and is enjoying the "sweet" life of a professional chef.
"I do all the truffles, all the caramels and I manage the (two) interns and (two) employees," she says.
She and her mother also sell their wares at the farmers market on Bank Street and her uncle does the same at the one in Texas Corners, she says.
Her sister, Jennifer, also helps out at the shop.
"It's all family here," she says, "family and really good friends."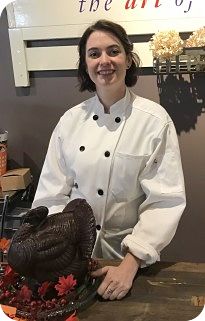 Seasonal employees bolster the staff during the holidays, she says.
"There's probably like five people in the kitchen, and then two people out here (in front) wrapping and selling," she says.
"We ship them all over the world," Rafferty says, highlighting one customer in Arizona who orders 100 pounds of spicy habanero caramels for the holidays.
Their chocolates are sold locally at Food Dance in downtown Kalamazoo and Beer & Skittles in Richland as well as at other locations.
Customers also flock to the store from downtown businesses, and from the Western Michigan University Homer Stryker M.D. School of Medicine, Rafferty says.
In addition to making the caramels, confections and truffles, Rafferty enjoys the challenge of sculpting with chocolate. Her creations can be seen in the shop.
"Chocolate is not easy to work with; it's temperamental," she says.
But she has had success, including winning the award for most creative entry in the 2016 Kalamazoo Girl Scouts' Heart of Michigan Cookie Bake-Off Benefit, in which Girl Scout cookies are used by participating chefs to create unique desserts.
Also, during the holiday season, 1,000 Chocol'art Winnie Wink Bars are sold by local merchants, with three of them having hidden golden tickets worth valuable prizes. Some of the profits from that fund-raiser go to Kalamazoo Loaves & Fishes, Rafferty says.
Her current career was not on Rafferty's radar a dozen years ago.
"I never thought I would be a chef when I graduated from high school," she says. "I would burn water; I was a terrible cook."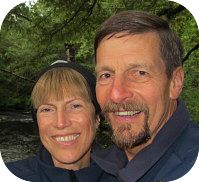 By Dave Person
Each person has a unique gift which, if shared, helps to create a better world, David Drummond believes.
"When you discover your gift, it's never work, but play, that you can enjoy for your whole life," he says.
Drummond discovered his gift while growing up in the Parchment school district's Northwood area.
"I feel very lucky," he says, "my mom helped me learn, via the Kalamazoo Nature Center, that I had something 'special' - to teach!"
And so, Drummond, a 1971 graduate of Parchment High School, began a journey to learn more about the world and to share it with others.
First stop was a year at Olivet College followed by a year living and working in Florida before he moved to Washington, where he landed a job as a naturalist at North Cascades National Park and finished his undergraduate work at Western Washington University in Bellingham.
Armed with a biology and environmental-study degree, Drummond began a career of sharing his gift all over the globe, via land, water and air.
"I call Bellingham 'home' for my stuff, and wherever I am in the moment 'home' otherwise.
"I'd rather be outside living life," he says.
That philosophy found Drummond, 65, in the Arctic this summer, and in South America this past spring.
Before that, he and his partner and frequent traveling companion, Jucelia Gil Pinton, whom he met aboard the ship, "Sea Adventurer," in Antarctica five years ago while he was working with Quark Expeditions, explored the backcountry of the Ketchikan, Alaska, area.
"We have traveled, hiked, camped, kayaked and biked together in Alaska, Washington/British Columbia and Michigan, (and through) Manitoba to Churchill for polar bear and Aurora Borealis experiences - lifelong dreams for Jucelia," Drummond reported in an email, since he infrequently has telephone service available while he is on the road.
After Alaska, they went south, to South America, a three-month jaunt that included a two-week bird-watching expedition in Brazil, Jucelia's homeland.
"We saw 100-plus species of tropical birds of the coast, dunes, Cerrado savanna and southern Mata Atlantica rain forest ... many of which were new life birds for us both," Drummond wrote.
Upon his return, Drummond taught classes in Washington for two weeks before he took off again, this time for the Arctic, where he worked for G Adventures as an ornithologist and naturalist for more than 100 guests on an Expedition ship.
The ship sailed around Svalbard Archipelago, where the passengers and crew observed seals, whales and polar bears. Drummond and some 15-20 passengers went ashore for four hours of exploration, during which he carried a rifle in case of a bear attack.
Along with the many lectures Drummond delivered aboard ship, he wrote and read poetry and led poetry workshops, another of his passions.
All these experiences encapsulate what Drummond does for a living.
"I am a professional wildlife biologist, naturalist and educator teaching regional and world classes, lecturing on land and on ships from the Arctic to Antarctica," he describes it.
These days, in addition to working aboard Expedition ships in the Arctic and Antarctica, Drummond serves as an adventure guide/naturalist via sea kayaking, skiing, snowshoeing, river rafting, climbing and bicycling, both days and multi-day trips while working internationally for various outfitters.
He also is publishing three scientific papers on the Northwest Merlin falcon based on 33 years of research, and teaching at WWU and with various other educational institutions, government agencies and organizations such as the Audubon Society.
He and Jucelia, who are apart for five or more months at a time, are also planning additional personal vacations to South America, Southeast Asia and Africa as part of a 10-year travel plan they have developed.
They also are talking about buying a camper allowing them to see more of North, South and Central America.
Drummond says many people, in addition to his late mother, Joan, were instrumental in his development while he was growing up in the Parchment area, including many educators and coaches that he recalls, going as far back as Mrs. Ruth VanTilburg, his kindergarten teacher at Northwood.
"In second grade Mrs. Niobe Hill was very supportive of my nature interest," he recalls. His third-grade teacher, Mrs. Etoile Thomas, "read us the 'Call of the Wild,' and other great Jack London stories.
"I did not get to attend Mrs. Rachel Emerson's class in fifth or sixth grades, though I lined up at her door," only to discover both years that he was not on her class list, he recalls.
"She was a member of the Kalamazoo Nature Center and taught a Nature Study section. I was already taking classes at the KNC on winter weekends and at summer day camp at that time."
In middle school, "Mr. Walter Francis opened my mind to physical science and taught me that there is no such thing as cold, just the absence of heat. Mr. John Weisgerber was my math teacher, and kept me afloat with his good support, presence and (he) supported my hustle in track and field in both seventh, eighth, as well as freshman basketball. I really enjoyed this person!"
In high school, "I remember Mr. George MacLeod in my biology classes (I also was a teacher's assistant with him my senior year) as a very calm, intelligent and encouraging teacher and football coach," Drummond recalls.
"Mr. (Dan) DeGraw was a source of inspiration on focused study, intellect and sportsmanship; Mrs. Sandra Roundhouse taught me how to type; Mr. Ron Russell was a super supporter of my hustle and supported my interest to excel, starting me on his JV basketball team. I greatly appreciated his enthusiasm and focus in life!
"Mr. (Tom) Beals was a great track and football coach. I was able to score the third highest points on his track team in my sophomore year, running the half-mile, mile, mile relay team and pole vaulting.
"Also, I must say, my mom's patient and kind support and securing a scholarship to the Kalamazoo Nature Center and my dad (Paul) honing my sports skills and there is no such word as 'can't' attitude, as they were pivotal people in helping me succeed thus far.
The KNC staff and fellow young people who were also weird nature geeks helped Drummond develop his interest in nature, he says.
"It was strange being a jock and socialite during the week at school and a closet fern feeler on weekends at the time," he says.
Drummond's father, his brother and sister-in-law, Steve and Julie Drummond, and niece and nephew, Scott and Kelly, remain in the area.
Drummond says he has been motivated throughout his life by the forces of nature.
"When you realize that as a species we should've remained hunter-gatherers living in balance within the regional ecosystems, then if you've developed a reverence for life, you will do all you can to preserve the life force we all
depend on," he says. "Given the ever-increasing challenges, we all should be very motivated to totally change our approach to life - adapt to, don't modify, whatever is already perfect.
Drummond says what brings him joy is "when we see people living a simpler life, closer to the natural rhythms of nature after (we have been) discussing life around the planet in various backcountry settings."
In his autobiographical sketch, Drummond put in a nutshell his response to that joy.
He wakes up with the birds and a quest to know and share everyday! David is passionate about world travel, adventuring and learning about life of the oceans to mountains and everywhere in between!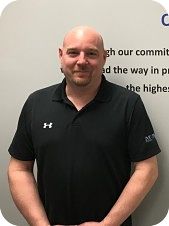 Steve Shoemaker will be the first to admit that he didn't stand out in the classroom."I definitely struggled in school," confesses Shoemaker, a 1992 Parchment grad.
But that doesn't mean he was destined for failure in life. In fact, he's met with a great deal of success, thanks to his creativity and inquisitiveness that was evident to some of his mentors in school.
"I'm fascinated with the way things work," says Shoemaker, whose enthusiasm in the middle school wood-shop class taught by Ben Tanis led to several summers as Tanis' apprentice building houses - "everything from pouring concrete to building walls to doing finish work; talk about learning a lot of stuff!"
And in high school there was one class that piqued his interest. "Information technology was my favorite class in high school," he says.
The class, taught by Al Rohrstaff, enabled Shoemaker to do problem-solving and think outside the box as the students engaged in creative competitions such as making bridges out of toothpicks.
"I'm not going to lie; I won every one of them," Shoemaker says of the competitions. "I learned a lot in that class."
Shoemaker says he also was involved with Parchment's Choraliers, although not as a singer. He did sound and lighting for them.
And when something went haywire with the school's public address system, Shoemaker was the one summoned to the office to fix it.
"Mr. (Chuck) Nicholson (then the assistant principal) was like, 'Get Steve, he'll take care of it.'"
So where did that get Shoemaker in the 26 years since he graduated?
Quite a ways.
He's the sole founder and current co-owner, with Kevin Murphy, of Miniature Custom Manufacturing in Vicksburg, a plastics manufacturing firm.
Five years ago, when he moved the company to Vicksburg, it was four years old and he was the only employee, but he had high hopes. Since then, the company has been going through constant expansion and has 43 employees.
Its injection molding machinery makes a wide variety of parts for the electronics and automotive industries and more. It makes everything from tiny parts that fit inside a computer mouse to the plastic caps on disposable Morton salt-shakers.
Shoemaker says they are mostly a second- or third-tier manufacturer, especially for the automotive industry, meaning they make parts that are used in assembly of products by other companies that then provide them to the major companies that use them.
"Our hope is to be a $20 million (in sales) company," says Shoemaker, 44.
The 17-year-long road Shoemaker traveled from high school graduation to the founding of Miniature Custom Manufacturing was one of innovation and persistence.
After high school, Shoemaker went to work for W-L Molding Co. in Portage.
Eventually he bought his own outdated plastics-making machine. He rebuilt it, painted it and put it in his mother's garage, where he made parts for W-L Molding.
That business was S&S Plastic and he built it up to nine employees and seven injection-molding machines before he sold it in 2000 when the economy went sour, as did his feelings about entrepreneurship.
"I was never going to do that again," he says.
He went to work at Engineered Plastic Components in Mattawan, which suited him fine, until someone came to him for help.
"He needed parts to be run," Shoemaker says.
So once again he purchased an injection-molding machine and began making parts in his brother s pole barn in Richland - the birth of Miniature Custom Manufacturing. After a year, he moved to a larger facility, in Galesburg, and increased the number of machines to six, but he remained the only employee.
Five years ago, Shoemaker moved into an 8,000-square-foot building in the Leja Industrial Park in Vicksburg, where he added more injection-molding machines.
He also brought in Murphy as co-owner to handle sales while Shoemaker serves as operations manager.
To accommodate the company's rapid growth, the owners added 15,000 square feet to the building, and then purchased an adjacent 20,000-square-foot facility to serve as corporate offices. Further expansion of the manufacturing facility is in the works.
Shoemaker proudly points to his 14 injection-molding machines which range in production capabilities of from 38 to 550 tons of pressure in creating plastic parts for a myriad of customers.
"We do a little bit of everything," he says.
With help from the village of Vicksburg, the business has met with huge success.
"This is what I enjoy doing," says Shoemaker, who tries to instill that same attitude in employees.
"Our policy is, 'People First,'" he says. "We're trying to get the people we hire to be team players."
To keep up with orders, employees work in three shifts, six days a week, with Sundays off, although Shoemaker's goal is to try to accomplish what needs to be done in five days.
"I'm a firm believer in keeping people home on weekends," says Shoemaker, who lives in Portage with his wife, Erika, and two daughters, 6 and 4.
Shoemaker says he still has an appreciation for Parchment and its small-town atmosphere.
"The nice thing about Parchment is we pretty much knew everybody," he says, something that is replicated in his quiet Portage neighborhood.
Shoemaker's mother, Sharon Vlietstra, still resides in Parchment, while his father, Duane, lives in Grand Rapids. He has one brother, Mark.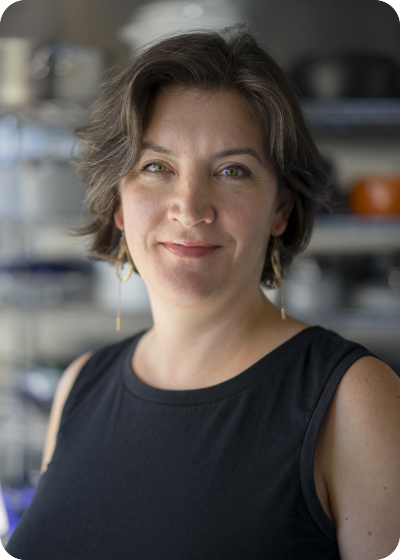 For Liza Keckler, the 25-year journey from Parchment to Los Angeles, where she is senior vice president of development for Irwin Entertainment, has been an adventure in which she is constantly learning new things and sharing them with the public.
"I like that it is creative and always changing," she says of her job as a TV producer. "And I get to learn new things all the time. I feel like I am constantly writing research reports."
Keckler, 42, whose credits include series producer for 19 episodes of Hoarders and executive producer for seven episodes of Fuse Excellent Adventure and 16 episodes of The Legend of Mick Dodge, now develops shows for Irwin Entertainment, which is heavy on the production of comedy specials, such as Daily Show writer Michelle Wolf s comedy special on HBO, and talk shows.
"What I do is come up with ideas, produce the sales materials, try to find a network interested in airing the show, then hand it off to a production team," she says.
Irwin Entertainment is known for E! Entertainment's Famously Single and NBC's New Year's Eve with Carson Daly.
"And we do (NBC's) Red Nose Day (Special), a live show that raises money for children and hunger," she says.
Keckler has bounced between both coasts and had the opportunity to travel the world in her career, which had its beginnings when she was a student in Parchment.
Shaped by the teachers and the school system she went through from kindergarten through her 1993 high school graduation, Keckler points specifically to some of her experiences that led to her work in television.
They include participation in Kindleberger Summer Festival productions in the park, Odyssey of the Mind competitions, classes at the Kalamazoo Institute of Arts that sparked an interest in photography, and a recommendation from high school teacher Dan DeGraw that she get involved with the Kalamazoo Community Access Center.
It was at the latter that she honed her skills in television production that continued at Western Michigan University, where she graduated with a degree in communications and broadcasting in 1998.
"My thought at that point was that I would work in a TV newsroom in broadcasting," she says.
Keckler's older sister, Catherine, who graduated from Parchment three years before she did, was living in Seattle, so during spring break of her senior year at WMU, Keckler went there to visit her and apply for internships.
"I wound up with an internship with a CBS station there (KIRO TV)," she recalls. "I started in the sales department and I moved into local programming."
She spent a year there, with the first three months as an intern after which she was hired full time, giving her the experience she needed to launch a career in television production.
"I just kept getting jobs from there," she says.
Next up was a position with Screaming Flea Productions, with whom she left Seattle for New York and eventually returned to Seattle.
"They develop shows and sell them to the TV networks, mostly cable TV shows," she says. "They were looking for a producer on an HGTV show."
"I worked at that company on a variety of shows for almost 10 years," she says. Those programs included Fuse Excellent Adventure, which took her to music festivals all over the world, and Hoarders, which she says is probably the most memorable show she has worked on.
In 2010, Keckler moved to Washington, D.C., where she worked as an executive producer for The Travel Channel, a job which did not include traveling.
"I was more like a taxi dispatcher," she says of her responsibilities of sending others to places around the world.
It was about that time that Keckler started a family, creating a desire in her to stay closer to home.
"I really enjoyed being able to travel for that first 10 years of my career. I got to travel and see the world," she says. "(But) it was an intentional change that I decided on staying closer to home with less travel."
She is married to Mike Min, a product manager for tech products, and they have two daughters, Coco, 7, and Copper, 3.
Her desire for stability and more family time brought her back to Seattle and Screaming Flea Productions in 2012, where she was vice president of development.
During the four-plus years of her second stint with Screaming Flea she led the production of National Geographic Channel's "The Legend of Mick Dodge," which follows the life of an outdoorsman in the Hoh Rainforest of Washington state's Olympic Peninsula.
"The guy lived out in the forest; nobody knew this forest existed, and it reminded you of Middle Earth from The Hobbit," Keckler says.
In January 2017, she left Screaming Flea for Irwin Entertainment and moved to Los Angeles.
Keckler says it is the nature of the business that not all ideas for new TV shows see the light of day. In fact, about 90 percent of what she works on will never be seen by the public and some that are won't have a long life there.
"Everything is in the hands of the viewers and their remotes," she says.
But that doesn't stop her from putting everything she has into her work.
"You can't give up; you have to be tenacious and work hard, and be sensitive to when you know ?something isn't going to happen.
The ones that do make it are the reward for her efforts. Currently, her company has a new show in production that is being shot in and around Los Angeles that she is excited about, although she can't give further details at this time.
Her younger brother, James, a 1995 Parchment graduate, also resides in Los Angeles. Their mother, Kathleen Keckler, retired from Western Michigan University a few years ago and moved to Seattle, where Keckler's sister still lives, putting the whole family on the West Coast. Keckler's father, Robert, died eight years ago.
Keckler still has a grandfather and several aunts and uncles in the Parchment area.
And also many positive memories from her time growing up here.
"The best thing about being in Parchment at the time is you could get creative with your high school education and if you had an interest in anything in particular they would help you get there," she says, citing DeGraw's pointing her in the direction of the Community Access Center and high school history teacher Max Steele's refreshing way of bringing stories from the past to life.
Keckler also credits a parent, Zen Campbell, with providing her with opportunities to participate in the Kindleberger plays, which Campbell initiated, all through Keckler's middle school and high school years, and Ben Tanis, middle school wood-shop instructor and the father of one of her friends, who had his own brand of creativity.
He was just a fun teacher to have because everything wasn t by the book, she says of Tanis. If you were interested in photography (for example) he would teach everyone to make a pinhole camera.
Campbell and Tanis also were among the coaches for Odyssey of the Mind, which develops problem-solving skills in young people and helped her master the creative abilities that remain ?important in her line of work.
Keckler has no regrets about the career path she has followed.
"In the moment there's frustration and rejection and the hard parts," she says, "but I would have to admit it's been pretty good."
SHANNON, TREY & KRISTEN ZACKERY
By Dave Person
The Zackery siblings: Shannon, Trey, and Kristen, each began following the same path after their graduations from Parchment High School: They became proud Michigan State University Spartans.
But once arriving on campus the children of Dale and Elaine Zackery each blazed their own trail into the fields of health, business and education.
And each of their careers was sparked by different motivations they received while students in the Parchment Public Schools.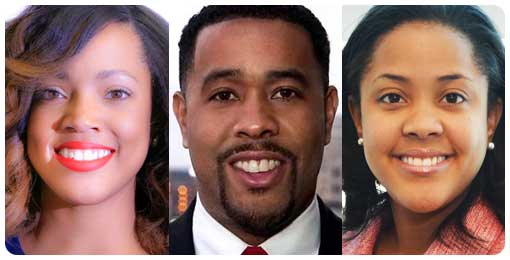 Shannon Zackery Wilson, 37, graduated from Parchment and the Kalamazoo Area Math & Science Center in 1998. Intrigued by science, she concentrated for most of her high school career on KAMSC classes, but she also developed leadership skills through serving on the student council at Parchment.
One of her most memorable K-12 educational experiences came while she was still in elementary school.
"I loved my fourth-grade teacher Mrs. (Cathy) McCarthy," Shannon says. "She had a wonderful spirit and she really wanted her students to learn; she made it fun and interesting."
Shannon went on to earn her bachelor's degree in medical microbiology from MSU before going to graduate school at the University of Michigan, where she received her masters of public health in hospital and molecular epidemiology.
She went to work for the state of Michigan as its first health disparities epidemiologist before taking a job with the Centers for Disease Control and Prevention in Atlanta as a domestic scientific program coordinator in the area of HIV and AIDS. She also traveled to Africa to conduct AIDS studies on behalf of the federal government.
She subsequently returned to Michigan to work with the Robert Wood Johnson Foundations Aligning Forces for Quality health-care initiative.
She is currently executive director of the Grand Rapids African American Health Institute, which aims to improve the health and health care of the community through research, education and advocacy.
She also is pursuing a doctoral degree in public health leadership from the University of Illinois-Chicago and has been an adjunct faculty member at Grand Valley State University and on-call faculty member for the MSU College of Medicine.
As if that weren't enough, she is president of the Greater Grand Rapids Chapter of Jack and Jill of America, an organization for mothers of African American children, and founder and immediate past president of the Urban League Young Professionals in Grand Rapids.
A former Young Professional of the Year in Grand Rapids, Shannon also enjoys public speaking.
She and her husband, David Wilson, whom she met at MSU, live in Grand Rapids with their two daughters.
Some of the memories of Parchment High School that stick in Trey Zackery's mind are of two teachers and basketball coach Larry Bailey.
Shani Wertman (now Walton), his math teacher, gets Trey's vote for his most influential teacher because she was so much fun.
Life lessons were learned by both teacher and student in another class, Trey remembers. The teacher was Dan Tindall and the lesson came during a test that Trey took and took his time on. Tindall was worried about the amount of effort Trey put into the test, knowing that typically it was a sign of a student who was struggling.
"He told me it took me so long to finish the test that he thought I'd just bombed it, and instead I aced it," Trey recalls.
Tindall told him the lessons learned were for Trey that it was OK to take your time and for him that it was never too late to learn something new about how a student learns.
"Probably the person that had the most effect on me from the standpoint of Parchment was Larry Bailey," says Trey, who was a basketball standout for Parchment.
"He put his heart and soul into our program, and did a lot for me, too. So if anyone had a long-term effect it would probably be Mr. Bailey.
He did any- and everything for me. He would open up the gym for me and my friends who didn't go to Parchment to play basketball on Saturdays. He was a very cool guy."
After graduating from Parchment in 2001, Trey followed his older sister to MSU.
"I started off in engineering and realized that was not what I wanted to do," he says.
One of his friends from the Parchment basketball team, Jake Olmstead, was working in Grand Rapids in sales and Trey latched on to that as something he might be interested in doing, so he switched fields and graduated from MSU in 2006 with a communications degree.
He became familiar with Kone Elevator at a career fair at MSU and was hired to work in sales for the company in East Lansing before moving to Bettendorf, Iowa, for a few months and then even farther West.
I moved out to San Diego, California, with them in 2007 and was out there for five-and-a-half years, he says.
In 2010, he and his wife, Katrina, whom he had met at MSU, were married, and in 2012 they decided to move back to Michigan, where Trey took a job as modernization sales manager with Thyssen Krupp Elevator.
"I did that until last October (when) I had a unique opportunity within the industry to buy a small consulting firm," he says.
Trey, 35, is now president of that company, Corporate Elevator Asset Management, in Novi, just outside of Detroit. The company, founded in 1996, has six employees and has clients all over the country.
Trey and Katrina are the parents of 17-month-old twins, a son and daughter.
Kristin Zackery Campbell, 29, the third Zackery child, has lived for the past six years in Phoenix, Arizona, where she and her husband, Justin Campbell, own an education consulting business that provides professional development for teachers.
While Justin works with math teachers, Kristin gets to work in the areas she grew to love as a student at Parchment High School English and social studies.
She credits teachers Kevin Huff and Branden Johnson with instilling those passions within her.
"Mr. Huff was a phenomenal English teacher," Kristen says. "I really enjoyed his class and digging into novels."
It was in his class that she decided to pursue a career in English and education, she says.
Similarly, Mr. Johnson made social studies come alive for her.
"I remember vividly that was a fun social studies class," she says.
"I think those two classes helped the most in shaping what I wanted to concentrate on, and helped me...so I can help other teachers."
After graduating from Parchment in 2006, Kristen followed her siblings to MSU, emerging four years later with a degree in elementary education.
"At MSU, you have to do a year (teaching) internship after you graduate," Kristen says. Since she has relatives in Detroit she chose to do her internship in the Detroit Public Schools. Not only did she teach during that year, but she also coached boys and girls middle school basketball teams.
She expected to stay there after the internship, but Detroit was laying off teachers and she realized she had no future there.
"I was really kind of stuck because I thought I had a job. At that point I decided I just needed to find a job."
She also had relatives in Phoenix, so she applied for a teaching job there and got it. She moved to Phoenix in 2011, teaching third grade for two years at one school and fourth grade for three years at another school while also coaching middle school boys basketball teams.
In the meantime, Justin, who is from Southfield and whom Kristen has known since they were in high school though on opposite sides of the state also moved to Phoenix to teach; they were married in 2015.
They started their consulting business, The Urban Connection Project, in 2014 while they were still teaching, and then left their teaching jobs to pursue consulting full time last year.
"We basically provide professional development for teachers," Kristen says. That includes doing observations and providing one-one-one coaching of teachers.
In addition, they coach an AAU travel basketball team made up of inner-city high school varsity basketball players.
"We spend our summers traveling to tournaments pretty much," Kristen says.
"Another part of what we do is go to colleges and universities and work with students to help them figure out what they want to do," Kristen says.
That recently brought them back to Kalamazoo where they met with students at Western Michigan University. They also have a consulting account in Detroit, which brings them back to their home state frequently and allows Kristen to spend time with her nieces and nephew.
Kristen says she finds her work to be very rewarding.
"I'm really passionate about helping people figure out what they want to do every day that makes them happy," she says.
By Dave Person
Her high school teachers probably knew she was destined to follow in their footsteps.
And once she became a teacher, her peers and her students undoubtedly couldn't imagine her anywhere else but in front of a classroom.
But it took Carol Bouabdellaoui a while to figure out what she was going to do with her life, and she insists the decision to become an educator wasn't one she came up with on her own.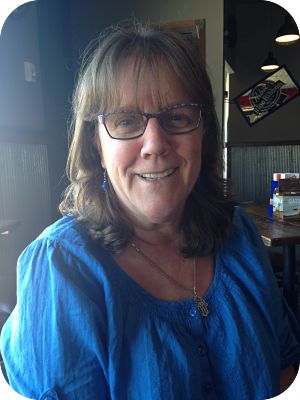 "I didn't feel a calling," says Bouabdellaoui, who taught Spanish for 22 years at Parchment High School, from which she graduated in 1979.
Although she retired from Parchment in 2013, Bouabdellaoui, 56, continues to teach Spanish at the Barclay Hills Education Center in Parchment, and English to international students at Western Michigan University. She also occasionally teaches Spanish at Kalamazoo Valley Community College, and last year she returned to Parchment to teach part time when the need arose for someone to teach a Spanish class.
"I retired mostly because there was a job open (at WMU) and because I wanted the college (teaching) experience," she says.
So if she didn't feel a calling, how is it that Bouabdellaoui ended up teaching for 35 years?
She says it happened after she graduated from PHS, then tested out of Spanish and French classes at WMU, where she was a language major, enabling her to finish college in three years.
During that time she faced the pressure of determining what she wanted to do with her future.
"The secondary education kind of kicked in when I had to declare a major," she says.
Her first assignment, as a student teacher, was at Gull Lake High School, which is where Bouabdellaoui finally accepted her fate.
"This is the job I'll have; I'll be a teacher," she says she decided, and since then she has continued to instruct and entertain - most would agree that is a fitting description - students from the front of the classroom.
Bouabdellaoui says her first hurdle was just to find a job. There were few openings in her profession in Michigan at that time.
"If you wanted to teach you had to leave the state," she says.
So, for her first job she went to Globe, Arizona.
"It was a small town in the mountains with a lot of kids from the San Carlos Apache Reservation," she says. She taught Spanish there for two years, until 1984.
Then, with her application in to join the Peace Corps, Bouabdellaoui returned to Michigan and spent a year teaching in Wayland, after which she moved to Mexico City to teach English.
Finally, she received her Peace Corps assignment - Morocco - and it was off to that African country for three years, teaching English to high school students in Errachidia, a town of 30,000 people without so much as a stop light, but with plenty of donkeys making their way through the streets.
Her teaching supplies were meager.
"You were given a textbook, a few laminated visuals and some chalk," she says.
Many of the students were unable to afford their own textbook, so those who could shared with those who couldn't, resulting in seven or eight students sharing the same book.
In Morocco, Arabic is the official language. However, the educated people also speak French. In addition, the tribal language of Berber is spoken.
Bouabdellaoui says her students were serious about learning English, either as a prerequisite for going to college or to communicate with English-speaking tourists.
"They wanted English; they wanted it badly," Bouabdellaoui recalls.
In 1989, Bouabdellaoui returned to Michigan, along with her Moroccan husband at the time, and earned a master's degree in teaching English to speakers of other languages from Michigan State University.
In 1991, while she was still in Lansing, her daughter, Leila, was born. Leila graduated from Parchment High School in 2009 and is currently living and working in Pittsburgh, Pa.
That also was the year the Parchment schools contacted Bouabdellaoui in need of a Spanish teacher.
"The Parchment job fell in my lap," she says. "I had no plans to do that; I had been all over the world and I ended up back in Parchment."
The strange part, she says, is that she was among the ranks of people who were at one time her teachers, but now she was calling them by their first names.
"Several of my former teachers were my colleagues, but I was honored to be among their ranks," she says.
"My years in high school from the other side of the desk were a lot of fun."
She also returned to WMU once she was back at Parchment and earned a master's degree in Spanish.
In 1994, her son, Jamal, was born. A 2013 graduate of Parchment High School, he has a daughter, Mia, 2, and continues to live in Parchment.
Carol Bouabdellaoui was the youngest of Dick and Shirley Kishpaugh's three children. Dick, who died in 2000, was a well-known historian, particularly when it came to Michigan high school and college sports, and even more so when it involved the Parchment community and its schools' sports.
"I inherited some of his memory for people's names," Bouabdellaoui says, which is just part of the recall that her father displayed. "He could remember everything about everyone," she says.
That was because of "his curiosity about people." which, she says, also rubbed off on her. She treasures the one-on-one time she has had with her students.
"When you have the time to talk to people, that's what I really like," she says of her high school teaching experiences. "I miss that a lot, the extra conversations."
That is one of the reasons she has taken on yet another part-time job, as a nurse's assistant on weekends and in the evenings, at Borgess Gardens nursing home.
"I like working with older people; I enjoy hearing their stories," she says.
Bouabdellaoui's respect for all her teachers when she was in high school no doubt gave them an early indication that she would join them in the profession someday.
"I liked all my teachers a lot," she says. "Each teacher I had taught me something because I've embraced this profession for 35 years."
"I remember especially Bernie Conklin (her health teacher); he had great stories."
George MacLeod, her biology teacher, "made me see what it's like to have a passion for your subject matter," she says. She learned that even though students might not have the same feelings for the subject, their teacher must sustain his or her own passion.
She remembers Dan Tindall, in math, "for his calm approach and his subtle sense of humor."
Probably most important were her language classes, because as Bouabdellaoui admits, she has a "brain wired for languages."
"I got an excellent start in languages from George Malley in French and, of course, Ruth Moser in Spanish," she says.
She learned from her teachers that you can be effective as a serious teacher or someone who is more whimsical, which is the approach she has taken. "Humor worked for me," she says.
The bottom line, according to Bouabdellaoui:
"Your students have to be comfortable in your classroom."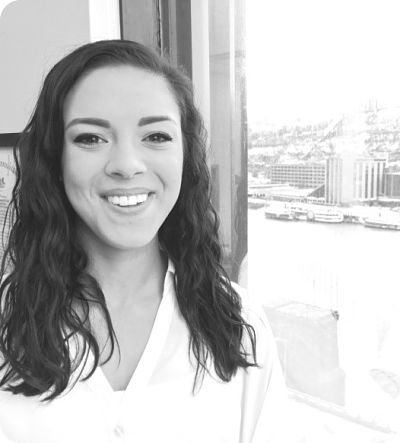 Just eight years out of Parchment High School and four years since she graduated from Carnegie Mellon University in Pittsburgh, Leila Bouabdellaoui is hard at work using her two engineering degrees in the area of transportation technology.
A transportation engineer with HDR Inc. in Pittsburgh, Bouabdellaoui is involved in cutting-edge technology involving autonomous and connected vehicles.
Autonomous vehicles can sense their environment and navigate without human input. Connected vehicles have internet access and the capability of sharing it with devices both inside and outside of the vehicle."We are... doing the implementation of pilot projects in different cities and working with state DOTs (Departments of Transportation) in putting together a plan for the future in how they will use the technology," she says.
Bouabdellaoui, 26, who has been with HDR for over two years now, also has been designing roadways, which gives her a lot of satisfaction, especially if it's a road in Pittsburgh that she can drive on and see the difference her design has made in traffic flow and safety.
"I like that I get to help cities and states improve their transportation systems, and I get to see my projects put into action," she says.
"In high school I thought I wanted to be a city planner," Bouabdellaoui says. "That along with some interest in architecture got me into engineering."
Bouabdellaoui attended the Kalamazoo Area Math & Science Center half-days for all four years of high school, was senior class president at Parchment and was valedictorian of the Class of 2009.
A member of the cross-country, track, soccer, basketball and powerlifting teams at Parchment, Bouabdellaoui says sports played a big part in her formative years.
"One of the things I enjoyed most about Parchment was definitely the sports," she says. "If I wasn't doing homework I was at a practice."
She recalls three teachers, in particular, who provided her inspiration along the way - Wayne Hinton, Rich Hruska and Kevin Huff.
"They're all very different," she says, "but I really connected with all of them and they helped motivate me in different ways."
She chose to attend Carnegie Mellon not only for its engineering program, but also because she would be able to continue participating in sports there without an imposing schedule that would affect her academics.
"I played soccer and ran track there for my first two years and then I ran cross country and track my last two years," she says.
She also concentrated on her studies, earning two bachelor's degrees - in civil and environmental engineering and in engineering and public policy.
Her first job out of college was as an air-quality engineer for an oil and gas company for a year and a half before she landed the job at HDR.
Working in a professional environment with many different personalities has been one of Bouabdellaoui's greatest challenges, she says, but one that she enjoys.
"We work on design teams," she says. "Everyone has their own part working together as a team."
Bouabdellaoui says she misses Michigan, and especially the strong sense of community she experienced here. Both of her parents, as well as her younger brother, Jamal, still live in Parchment. Her mother, Carol, teaches at the high school.
"I think the biggest thing overall is there is such a supportive community in Parchment; I was involved in a lot of things growing up," she says.
"Being involved in all the things I really cared about helped me to development leaderships skills that I still put into practice today."
"Now at my work I'm becoming more involved," she says, including participation in the National Young Professionals Leadership Team there.
MERRILEE (CAMPBELL) GORDON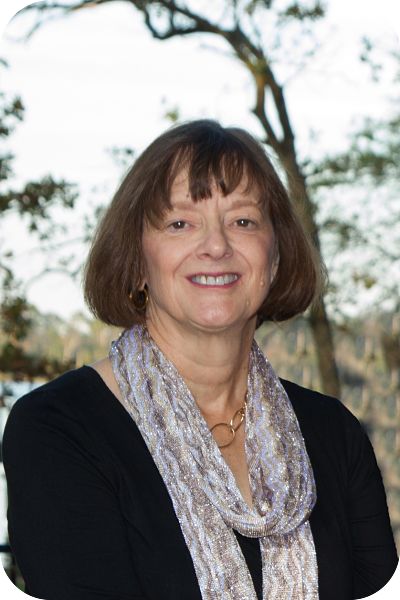 When Merrilee (Campbell) Gordon looks back at her long and satisfying career in the oil industry which took her to New Orleans, Houston and as far away as Malaysia, she credits the small school district of Parchment and the teachers there who showed they cared.
"One of the things I appreciated about my education was I had a lot of teachers who gave me personal attention and I was challenged," says Gordon, 57, who is now retired and living in Montgomery, Texas.
Gordon's family moved from the Kalamazoo school district to Clato Street in the Parchment school district when she was in second grade and she remained in the Parchment schools through her graduation in 1977.
All the way through her elementary and secondary education she was challenged by her teachers, she says, remembering, in particular, Mrs. Irene Heeringa in fourth grade, Mr. Donald Culp and Mrs. Dixie Johnson in sixth grade, and James Orr, her high school American history teacher who caught her doodling in his class and offered her the opportunity to stretch herself by spending her classroom time in the library reading about American history rather than half-listening to his lectures.
"It was an independent study, really," she says, thinking back.
That wasn't her only out-of-the-ordinary accomplishment.
"I remember being able to take drafting," she says. "I believe I was the first woman who took it at Parchment High, and I remember having to get permission."
Her pioneering work as a woman in a male-dominated field was conceived, she says, while she was in high school dreaming of becoming an engineer.
"I enjoyed math and science and I enjoyed hand-on activities," she says.
After high school she spent four years at Michigan Technological University in Houghton.
"I actually started out in electrical engineering at Michigan Tech, but it wasn't hands-on enough for me," she says. So she switched to geological engineering.
"It was a nice mix of the practical and theoretical applications," she says.
In 1981, after receiving her degree in that discipline, Gordon got a job as a drilling engineer with Amoco Production Co. in Levelland, Texas. During her three years in the West Texas oil fields, she was Amoco's only drilling engineer, overseeing development and exploration drilling in addition to well completions. Most of that time she was a drilling foreman overseeing three rigs concurrently while at the same time maintaining her well-planning role.
"I would go out in the field and supervise people on the drilling rigs," she says. "This was a nice mix of you'd plan the work for a while and then you would go out and see your ideas being implemented."
"The nice benefit for me working in West Texas, you still had risks but not the Deepwater (offshore oil-drilling rig that exploded in 2010, killing 11 and causing a massive oil spill) kind of risks."
Gordon also had the distinction of being Amoco's only female at her level of responsibility. "I was the only female drilling engineer with Amoco for about the first 11 years," she says.
From West Texas, Amoco sent Gordon to New Orleans in 1984 where she worked with both onshore and offshore drilling as a drilling engineer and then production systems engineer.
"The experience I had gotten in the less risky environment (of West Texas) served me well," she says of the move into the more complicated well-drilling arena.
It was in New Orleans that she met and married Doug Gordon, who was doing similar work for Shell Oil. They moved to Houston, Texas, the center of Amoco's international operations, in 1990. There, Gordon held a variety of positions.
"When I got to Houston ? I moved into this area called production services," she says. "I was that person who translated between the IT aspect and what the engineer out in the field needed to get the job done."
"It was a nice broadening assignment for me, and it also fit well with our family planning," she says, explaining that it was during that period they added their two children, Lindsay and Drew, to their family.
In 2001, after 20 years, Gordon left Amoco, which had merged with British Petroleum by that time, for a position as development and operations manager, Michigan assets, for Shell Exploration & Production Co. For two years, she flew between Houston and Kalkaska.
"Shell offered me that opportunity ? (and) I was very interested in it," she says.
"Having grown up in Michigan I totally understood our need to preserve our pristine environment. It was a big challenge and a good success for me."
Gordon returned full time to Houston in 2003 when Shell sold its Michigan assets. She spent the next three years in management, working to apply new technology to increase the efficiency of operations.
In 2006, she was appointed vice president, upstream and East, for Shell Global Solutions, a job that took her to Malaysia as senior manager in its office there for two years, 2008-09.
With a downturn in the economy in 2009, Shell Global Solutions was reorganized, which provided Gordon with an opportunity to return to Houston with the position of vice president of engineering for the Americas.
In 2013, Gordon and her husband retired to lake property they owned in Montgomery, Texas, north of Houston, where Gordon says she is dabbling in all the things she enjoys that she didn t have a chance to do while she was working.
She and her husband are also cheering on their children in their careers.
Lindsay, 26, graduated with a physics degree from West Point and is an Apache attack helicopter pilot. She served a tour of duty in Afghanistan and was awarded the Distinguished Flying Cross.
Drew, 24, got his degree in finance and works in the finance department for J.C. Penney in Frisco, Texas.
Gordon's mother now lives near her in Texas, but still owns the home on Clato where Gordon and her two sisters grew up. One of those sisters also lives in Texas while the other one lives in Augusta.
As she looks back on her career, Gordon takes a great deal of pride in knowing that she played a role in making the world a better place.
"There are people who are in such horrid poverty, and if we're going to give them better living conditions, it starts with giving them a more affordable source of energy," she says.
The companies she worked for, she says, tried to do that in a safe, clean and ethical way.
"It was very challenging," she says of her work, "and I felt like I was doing something important."
"I enjoyed it as a career. It s been a lot of fun."
By Dave Person
Who wouldn't want to first choose where they wanted to live, and then wait for the ideal job to come along?
Who wouldn't want to live the dream of many children to grow up to become a rocket scientist?
Brian Buchholtz achieved those goals.
The 1989 graduate of Parchment High School headed toward the Rockies in 1995 with no job prospects in mind after earning an undergraduate degree and then a master's degree in mechanical engineering from Michigan Technological University in Houghton.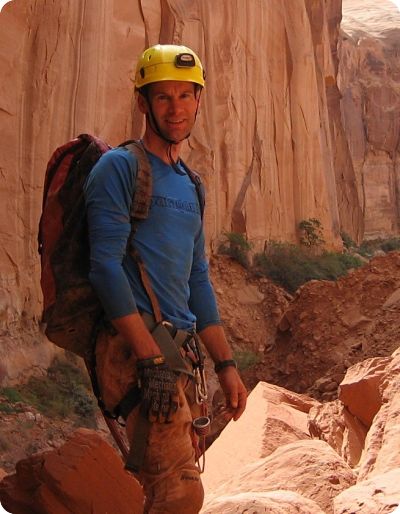 "I loaded up the car and headed West to see where I wanted to settle and could get a job," he says. "After six weeks of camping, climbing and dropping off resumes, mostly in Colorado and Utah, I landed a job at Lockheed Martin in Littleton, Colorado."
After four years there during which his job included designing the upper stages of the Atlas rocket, Buchholtz left to take a job at a smaller company, Ball Aerospace & Technologies, which he felt was a better fit for him.
"I did not know much about them at the time, but did know that they were only about 2,000 people, more dynamic, and offered more opportunities to be creative," he wrote in response to emailed questions. "Ball Aerospace is the company that fixed the Hubble Space Telescope, after it was launched with a misshapen primary mirror, and are the ones that have built the instruments that provide most of the amazing Hubble images."
The aerospace component is about 10 percent of Ball Corp., which is known for its canning jars and now also makes recyclable metal containers, Buchholtz says.
Buchholtz, 45, who lives in Erie, Colo., with his wife and two children, is a mechanical-design engineer for the company.
"I mostly design things that go into space," he says. "I specialize in mechanisms and cryogenic systems. I have designed systems for aircraft, submarines, rockets and spacecraft."
"It is challenging, interesting and I get to see my ideas go from my head, through design, fabrication, assembly, test, launch and then operation on orbit," he says. "The absolute need for things to work on orbit and the tremendous costs involved can be stressful, but overall it is rewarding. Almost everything I design is one-of-a-kind and there are no second chances after it is launched."
Buchholtz started with a bang, literally, at Ball.
"I was put on the Deep Impact program," he says. "It was a never-before-attempted comet intercept mission. We built two spacecraft and all of the instruments on board ? one that held most of the propulsion and instruments and one that was made mostly of copper.
"The copper one was the impactor and its job was to be ejected from the first spacecraft and steer its way into the path of the comet. The first spacecraft then watched ? as the impactor cratered into the comet at more than 23,000 miles per hour. The impact crater ejecta (material released by the impact) told scientists for the first time what was beneath the surface of a comet.
"It was the first time that anything built by humans had ever touched a comet and gave us the first close-up views of one. I designed the solar arrays, most all of the mechanisms, instrument mounts, composite structures and tons of other things on that program."
Buchholtz followed that 2005 project with some smaller ones before he got the opportunity to work on the Kepler Space Telescope.
"Kepler was, and still is, a planet hunter. Its job is to orbit the sun and constantly stare at the same spot of space looking for faint dips in the brightness of stars that could indicate that an exoplanet - a planet not in our solar system - has transited in front of them," Buchholtz explains.
"Of the 145,000 stars it has been staring at, it has found a few thousand exoplanets. Because only a tiny fraction of exoplanets have an orbital plane that would be aligned so that Kepler could see the transit from its perspective, the number of planets found to date means that the average star in the galaxy has more than one planet about it. With tens of billions of stars in our galaxy, we now know there are at least as many planets out there. That fact is absolutely amazing and brand new thanks to Kepler.
"The degree, duration and recurring time of the transits lets scientists know how big the planets are and how far they orbit from their star. To date there have been several that are thought to be earth-like and in the zone where liquid water could exist. This means that there is a real good possibility that earth-like planets are out there and could support life."
Buchholtz's role in that project was not insignificant.
"I worked on the assembly of the spacecraft, telescope, alignment of the optics, testing, and integration at the launch site," he says.
After Kepler launched in March 2009, Buchholtz worked on several smaller projects in the cryogenics area, including building a cryocooler that is now used on a weather satellite and is the most efficient cryocooler every built, according to Buchholtz.
"For the past five years I have worked on cryogenic systems ranging from unmanned submarines to national-asset space-based instruments," he says. He is currently building a second weather-satellite cryocooler.
Buchholtz said while his work is fulfilling, it also requires long hours, which could be a drawback were it not for his location.
"Being the only mechanical-design engineer on many of the programs I have worked in the past six years has been very rewarding, but lacking a backup has made the hours sometimes long and vacations tough to plan ahead," he says. "Fortunately, living in Colorado makes every weekend seem like a vacation."
Although it has been more than 25 years since he was a student at Parchment, Buchholtz remembers vividly the role high school and some of his teachers there played in his being able to achieve success in his chosen field.
"I had lots of great teachers in Parchment. With their help, I got a full tuition scholarship to Michigan Tech" (George) MacLeod for biology and (Dan) DeGraw for social/poli-sci, though I never went in either of those directions, and Eugene Wood for the chemistry and physics," he says. "The physics and chemistry I learned way back then was most of what we did in college and covers lots of what I still do today."
By Dave Person
An early interest in politics and public service as well as experience in business that began at a young age have provided Deb Buchholtz with a variety of opportunities to improve the lives of others in the Kalamazoo area.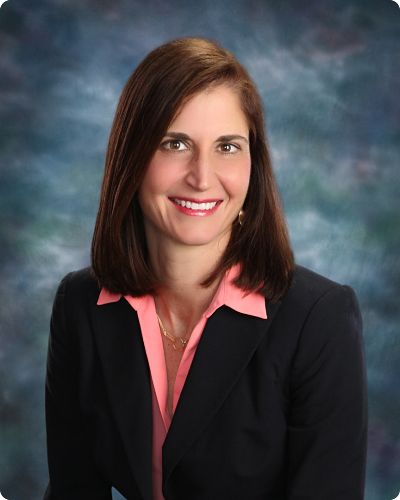 The current owner of Synergy Health Strategies and member of the Kalamazoo County Road Commission served on the Kalamazoo County Board of Commissioners for 11 years, with most of that time as chair or vice chair, and as executive director of Big Brothers Big Sisters, A Community of Caring.
The irony is that Buchholtz, a 1985 graduate of Parchment High School, was planning to spread her wings and fly away once she finished school.
"I was always going to leave; I was never going to stay," she says.
And, in fact, she did leave, for a time.
Buchholtz moved to Ann Arbor after high school, earning a bachelor's degree in political science and economics, took graduate classes at the University of Chicago on weekends resulting in an MBA degree in finance and business policy in 1992, and for a couple of years in the 1990s lived in South Korea, where she hired and trained Americans to teach English in Korean schools.
Other than that, Buchholtz watered the seeds planted while she was a student at PHS, letting them blossom into the various opportunities she has held in the Kalamazoo area.
"My work has obviously been fairly wide-ranging, spanning governmental, nonprofit and private-sector enterprises," she says. "The common denominator for me has been that I love a challenge. I like to observe an issue, define and learn about the problem, assemble and/or motivate a team, and set goals and a strategy to implement measurable positive change.
"In all of my endeavors, I've enjoyed the latitude I've had to try new creative approaches to remedy problems and seek continuous improvement."
Buchholtz remembers the exact moment she became motivated to participate in public service. She was in the 10th grade and was engaged in a hallway discussion with one of her teachers, Bernie Conklin, about a political issue and she told him she would prove herself to be correct.
James Orr, another teacher, who was involved in local politics as a Democrat, overheard the conversation and offered to help the Republican-leaning Buchholtz by introducing her to the chair of the Republican Party in Kalamazoo County.
Before long, Buchholtz founded and became president of Kalamazoo County Teen-Age Republicans. (She also later headed up the college Republicans at U-M.)
Her junior year at PHS, Buchholtz, as chair of the Kalamazoo Valley Intermediate School District Student Leadership Forum, addressed a gathering of educators in Detroit and also participated in a U.S. Senate Youth Scholarship Competition in Lansing.
Those were followed the next summer by a trip to Washington, D.C., where she and other young Republicans met President Ronald Reagan at the White House.
Buchholtz says she also caught the political bug from Dan DeGraw, another high school teacher who later became a member of the Parchment City Commission and served as mayor for several years.
But perhaps the biggest inspirational moment in high school came during a conversation with her English teacher and cross-country coach, Richard Buehler. Buchholtz had just completed an all-nighter finishing an English paper for Buehler's class, so she expected he would be willing to excuse her from the away cross-country competition that day. But instead he told her as a team leader he expected her to come along, even if she felt she couldn't run. She went, and ended up competing.
"It taught me the lesson of the responsibility you have to a team; sometimes your obligations are bigger than yourself," she says.
Buchholtz's business career began in high school at the High Wheeler Ice Cream Parlour, which was owned by her parents, Roger and Jane Buchholtz, and continued during breaks from college and during the years she was commuting to the University of Chicago for her master's degree. She held the title of general manager and director of operations and public relations.
Perhaps the most visible position Buchholtz has held has been as a member of the Kalamazoo County Board of Commissioners for 11 years. She was elected to the first of her six two-year terms in 2000, when she was 33 years old. She resigned in the middle of her sixth term at the end of 2011 to become executive director of Big Brothers Big Sisters. Buchholtz served a couple of one-year terms as chair of the county board early on, then ended her time as a commissioner with four years as vice chair and one more year as chair.
Her time on the board was spent building alliances between Democrats and Republicans because she did not feel partisan politics was appropriate on a local level, she says.
During her first stint chairing the board, its numbers were expanded from nine members to 17. "A majority of them were new; it was crazy."
But through all the bumps, Buchholtz pressed on with her agenda to cut local spending so the county wouldn't be devastated by a reduction in income due to changes in the state's revenue sharing formula.
"We reduced our budget by a million dollars," she says. The money that was saved was set aside for facilities projects.
She also worked successfully toward making county parks self-sufficient so the county wouldn't have to help pay for their operation.
Other accomplishments, she says, were the creation of an aeronautics board to run the Kalamazoo/Battle Creek International Airport and developing a wellness program for the county, also money-saving moves.
During the last year she was on the board, Buchholtz also held a short-term position as business development analyst for Pfizer Inc.
Buchholtz stepped down from the county board to assume the position of executive director of Big Brothers Big Sisters, where she helped develop a new branding and marketing strategy and built up the organization's revenue.
After leaving Big Brothers Big Sisters in March 2013, Buchholtz was an independent consultant and project manager for most of the next two years until a position with the Kalamazoo County Road Commission opened up. The county Board of Commissioners appointed Buchholtz to fill that position with a six-year term that runs through 2020.
"I really missed being (involved in) local politics," she says of jumping at the chance to get involved again.
Most people are only concerned about the roads they drive on, but the Road Commission has to take a broader perspective. "We have to figure out how to make all the roads better," she says.
As an avid bicyclist, Buchholtz says she has that point of view to bring to the post.
In 2014, Buchholtz started Synergy Health Strategies, which "provides comprehensive, innovative, risk-management solutions in the area of employer health benefits." She continues as a partner/member of the corporation.
"It's very exciting because it's a community strategy as well as a health strategy," she says.
Buchholtz, 49, also is in the midst of a personal challenge that is more difficult than the many professional issues she has taken on over the years. After having wrestled with health issues since she was in high school, she was diagnosed last year with incurable intestinal cancer. It is a slow-moving type of cancer, she says, but also one that she has probably had for several years.
The illness prevents her from running, something she has done all her life, and has quashed any thoughts of making another attempt at elective office, but, she says, it has given her the luxury of being able "to set my priorities."
Among those priorities are supporting her two daughters, Lindsey Hiemstra, 23, a University of Michigan graduate who lives in Ann Arbor, and Alaina Hiemstra, 14.
As with everything else in her life, Buchholtz is moving forward with a determination to find a resolution to the challenges that confront her.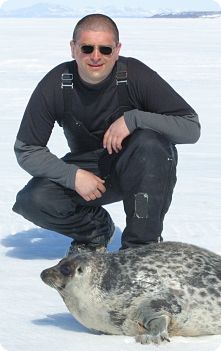 By Dave Person
Alex Whiting figures it may surprise a few people who remember him as a student at Parchment High School that during one eight-year stretch he read a book a day.
"I definitely wasn't a model student at Parchment High School. "I think they graduated me so they could get rid of me," he says. "Anybody who remembers me won't remember me as a high achiever."
All that changed for him when he moved to Alaska, earned a college degree, got married and had a daughter.
Now he is a successful environmentalist and researcher who has been honored for his work, including as the recipient last year of the Denali Award, the top honor that can be bestowed upon a non-native Alaskan by the Alaska Federation of Natives.
So how did the 1987 graduate of Parchment High School transition in the last 29 years into a prominent resident of the Native Village of Kotzebue in northern Alaska?
Whiting says it had its start during his youth in Parchment when he preferred fishing for trout in area streams, his favorite being Spring Brook, to hitting the books in school.
He also remembers dreaming as a child of someday living in Alaska.
Among his high school memories, other than daydreaming about being somewhere else, was Jack Koch, his science teacher, talking about the Homestead Act and life in Alaska.
"I had thought about going to Alaska since I was very little, and I used to read up about hunting and fishing," he says.
Whiting got a factory job in Kalamazoo after high school, but quickly realized it wasn't for him.
"It became clear to me I didn't want to work in a factory for the next 30 years," he says. "I wrote our counselor at the school and asked about colleges in Alaska that offered fishery programs."
The Parchment counselor, whose name Whiting doesn't remember, recommended he apply to Sheldon Jackson College in Sitka. He did, and was accepted.
So in August 1988 Whiting packed up and headed north to Alaska.
That s when his metamorphosis began.
In 1991, he graduated with an associate's degree with a focus on fish culture, ocean science, aquaculture and saltwater aquaria.
He also met and married Martha Siikauraq, who earned a degree in natural resource land management that same year, and after graduation they moved to her hometown, the Native Village of Kotzebue, where the average temperature for February is below zero, for July is 55 and where there are only an average of four days in the 70s every summer.
Whiting's next few years were spent working at any job he could find, mostly maintenance-type work, and living and hunting with his wife's family.
"A lot of their identity is to have these seasonal camps out in the country, and her family lived out in the country all year long," he says.
Whiting says it took six years before he found a job in his field of concentration. It was in 1997, when their daughter, Denali, was 5 years old, and Alex and Martha began to wonder whether the fish they were eating could be contaminated.
"I called the tribe to see if there had been any studies on contaminants," he says.
They didn't know, but they told him there was a new position of environmental specialist funded by a grant from the U.S. Environmental Protection Agency and if he wanted to he could take the job and look into the matter himself.
"I basically started at the tribe in 1997 without an office, computer or nothing and was given free rein to develop an environmental program," he says. "I did a lot of self-education at that point reading about Alaska tribes, the federal government as it relates to Alaska history and tribal policy, Alaska history, environmental policy, wildlife management and related topics.
"Over one eight-year stretch I averaged a book a day, having a running list of titles at the interlibrary loan program."
The job agreed with him and Whiting, 46, has now been at it for 19 years.
"That was sort of my hobby, my passion " the environment, fishing, hunting, being out in nature," he says.
"I have been a one-man show as far as the tribal program, but of course the accomplishments have been a cooperative effort between local people, academia, federal and state researchers and agency folks, with me initiating, developing and coordinating the relationships," he says.
One of the projects he took part in was capturing seals and fitting them with satellite tags to trace their movements, a first when it came to bearded seals.
"Although ringed seals have been captured and tagged before, we perfected the method of capturing and tagging both the ringed and the bearded seals here," Whiting says.
The project, like many others Whiting has coordinated, was successful because of the cooperation between natives and the scientific world.
"You have the most talented and knowledgeable people on the ground and you combine that with some of the most talented and knowledgeable scientists in the world," he says. "All I really have to do is be good at facilitating relationships. That really is my main job, to bridge the gap between the academic and indigenous cultures."
As a result of the studies, Whiting has learned that the fish and game in that area are safe to eat.
"Our fish and wildlife here, fortunately, aren t to the level where you have to have consumption advisories," he says.
But you don't know that unless you conduct studies.
So one week recently he was "out in the field" fishing for sheefish.
"We were getting samples for an ecology study being done at UAF (University of Alaska " Fairbanks)," he says. They were also providing samples to the Alaska Department of Environmental Conservation.
Kotzebue is the seat of government for the Northwest Arctic Borough, an area in northern Alaska about the size of the state of Indiana with a population of about 7,500 people.
Living in a borough that large requires a lot of travel to pursue the outdoor lifestyle that Whiting likes.
"It's common to go a hundred miles to go hunting and fishing up here on a day trip," he says. "You need almost a day to do anything because of the distance involved and the migratory nature of the wildlife."
While sheefish and Dolly Varden trout are primarily what people fish for, hunting targets include wolves, wolverine, fox, Dall sheep, moose, grizzly and other bear, and caribou.
Hunting is done exclusively for the meat and the hides of the animals.
"The cost of living up here is some of the highest in the country because we're in the Arctic and the only thing you grow in the Arctic is fur and meat," Whiting says. "For us it (hunting) is all about filling the freezer."
Whiting's wife and daughter also have established credentials through their work and activities. Martha Whiting, an education specialist for the Selawik National Wildlife Refuge, served as the first elected female mayor of the Northwest Arctic Borough from 2006-12.
Denali Qapvik Whiting, who graduated with honors in Alaska native studies from UAF last spring and has won awards in both education and art over the years, was Miss Teen Alaska USA 2011, representing the state at the national pageant in the Bahamas, and Miss Arctic Circle in 2012.
In addition to the prestigious Denali Award, Alex Whiting also received the 2015 Excellence in Service Award from the Alaska Board of Fisheries and the Alaska Board of Game last year, and in 2011 was the recipient of the Environmental Excellence Award from the Alaska Forum on the Environment.
Whiting doesn't get back to Michigan much, even though his mother, sisters, aunts and uncles still live in the area.
He says he has returned twice, once after he was in Alaska about seven years, and once seven years after that. He hasn't been back since.
Right now, he's just focusing on the job and the life he has come to love.
"As long as they keep me here I'll stay here," he says.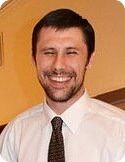 Teaching college-level math is a dream job, says 1996 Parchment High School graduate Brad Young.
"It's really nice to wake up and be happy going to work," says Young, an assistant professor of mathematics at Oakton Community College in Des Plaines, Ill., just north of O'Hare International Airport.
But it might not have turned out that way for him if it weren't for his calculus teacher at Parchment who stayed in touch with Young and kept him from passing up the opportunity for a bright future.
Young says he considers himself lucky to have gone to Parchment rather than a larger high school.
"The class sizes at Parchment were smaller and it made it a lot easier to know the teachers," he says.
It also allowed for flexibility in scheduling. And so, as a senior, Young was able to take an Advanced Placement calculus class, which was offered for the first time in Parchment in the fall of 1995 and held before school to accommodate the schedules of those who wanted to take it.
The calculus teacher, Mr. Barry, took an interest in Young that continued after he graduated from Parchment and enrolled at Western Michigan University.
Young got bored with college after one semester. "I... said, 'I don't need this; I'm young and free,' so I went to work at McDonald's," he said.
When Mr. Barry found out, he saw Young's potential being wasted, and he told Young in no uncertain terms that he needed to get back into school.
Young heeded his former teacher's advice and returned to Western, where he double-majored in math and physics.
From there he went to graduate school, also at WMU, and earned a master's degree in math, receiving the Charles Butler Award as graduate teacher of the year in math before he graduated in 2007.
"When I got to Western and started teaching as a grad student there was when I really found out how much I like it," Young says. "It's nice to be recognized for something like that, especially when you enjoy doing what you're doing."
Young's first real teaching job, which lasted seven years, was at Darton State College, in Albany, Ga., where he impressed the students, faculty and administration so much with his teaching skills that he was named "Teacher of the Year" for the whole college in 2013.
Young says the award, which began with a nomination from students and was confirmed by the administration, took into account that the classes he taught always filled up the first day they were offered, numerous positive reviews from his students, his leadership of the faculty council, and online classes that he developed and taught.
"It was a great feeling and something I didn't really expect," Young says of getting the award.
Darton students flocked to his classes because he made mathematics interesting, even exciting to some.
"Sometimes when you read a math book there's a lot of jargon in there," Young says. "I try to put it in layman's terms when I talk about it."
A self-described math cheerleader, Young often will stop in the middle of a lesson to tell a dumb joke or funny story, he says.
"I have a funny way about me that makes it easier to approach (the subject)," he says. "I try to make it less serious; it's intimidating enough as it is.
"I'm also good at getting students to my office... and if I can get them to my office I can get them interested, or at least spark an interest."
Young says the importance of humor and joking was evident in the classroom of one of his Parchment teachers, Carol Bouabdellaoui, whose humor often didn't make sense until sometime later.
"Some of the jokes you wouldn't get until you got home," Young says."
By Dave Person
Aug. 17, 1959, had been another busy day for members of Parchment Boy Scout Troop 18. The young men were either sleeping or drifting off to sleep in their cabins at Yellowstone National Park in Wyoming when an earthquake jarred them awake.
The ground moved so intensely during the brief quake, which was measured at between 7.3 and 7.5 on the Richter magnitude scale, that new geysers shot up in the area of Old Faithful and a rockslide roared into a campground near the park, killing 28 people.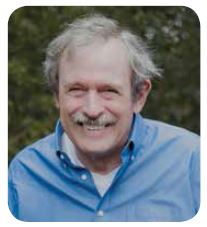 Norm Sleep, officially Norman H. Sleep but known to friends as Tom, was one of the Parchment scouts who experienced the quake, and it triggered a curiosity about the earth and its formation that has intrigued him for 56 years.
"That first made me aware" of the devastation that an earthquake could cause, recalls Sleep, a professor of geophysics at Stanford University in California who was 14 at the time of the temblor.
Although it was his first experience feeling the ground move, Sleep wasn't a stranger to the fascinating features of the world around him.
"I collected fossils in a casual way as a child," he says. "My mother had been trained as a scientist so I did have some exposure to natural history going out and seeing plants, collecting rocks from the glacial till."
His mother, Caroline, was an instructor in biology at Western Michigan University, where her father, LeRoy H. Harvey, was the first chairman of the biology department when it was formed in 1908. Harvey Hall, a residence hall on campus, was named for Sleep's grandfather.
So it was no surprise that when Sleep returned to Parchment after that eventful trip to Yellowstone and started his freshman year in the Parchment schools, he had his eye on a career similar to those of his mother and grandfather.
"In high school I'd always assumed I'd be a high school science or math teacher," he says.
Upon graduation from Parchment High School in 1963 "the school's third graduating class "Sleep worked for the summer at KVP, the local paper mill where his father, Norman C. Sleep, was a longtime employee.
That experience helped the younger Sleep make the decision to go to college, so it was off to Michigan State University.
"I decided that there wasn't a big future for me at Parchment," he said.
There also was no future in the name Tommy, which his grandmother had given to him.
"When I went to college I killed the Tom," he says.
He has been Norm ever since.
By Dave Person
Twenty-five years ago, Robert Patterson was 17 years old and starting his senior year at Parchment High School.
Today, he holds a prestigious position as president and chief executive officer of PolyOne Corp., which describes itself as "the world's premier provider of specialty polymer materials, services and solutions."
But to Patterson, it's not about the position, it's about his relationship with his associates and the opportunities that he faces each day.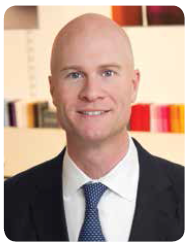 "I love the team that I have and the people I work with and generally enjoy the motivational aspects of being the CEO," he says. "Every day my responsibility is to get our company to be the best that it can be."
Patterson, who has a bachelor's degree in business administration and a master's degree in accounting, both from the University of Michigan, joined PolyOne in 2008 as senior vice president and chief financial officer. In 2012, he was promoted to executive vice president and chief operating officer and two years later he advanced to his current position.
"I'm trying to create an environment where our company can be one of the best 100 companies in the world to work for," says Patterson, 42. "Hopefully if things work out we can be one of those best companies to work for."
Several jobs and several moves preceded Patterson's arrival in Avon Lake, Ohio, where PolyOne is located. After graduating from Parchment High School in 1991, he moved to Ann Arbor to attend U-M.
"When I left high school I knew I wanted to study business, and I focused on accounting when I was at U-M," he says.
That led to his first job with Arthur Andersen LLP, the Chicago-based accounting firm, first in Detroit and then in Chicago.
After that he worked in a variety of financial positions with SPX Corp., based in Charlotte, N.C., eventually becoming vice president and segment chief financial officer for the Thermal and Flow Technology segments, according to his resume on the PolyOne website.
From there he went to Atlanta-based Novelis Inc., where he advanced from vice president, controller and chief accounting officer to vice president and treasurer.
"I moved a total of seven times in seven years after leaving Andersen in Chicago," he says.
Now, after seven years at PolyOne, Patterson, his wife, Claire, and their three children, ages 9, 7 and 5, have become comfortable in one place.
Patterson, who has an older brother, Rick, and sister, Kim, and whose parents now live in Delton, says many of his teachers at Parchment had an influence on his life, but two, in particular, taught him life lessons that have served him well.
One was his fourth-grade teacher, Jan Gray. "She really impressed upon me the importance of applying myself," he says. "She helped me believe in myself."
The other was English teacher Mike LoPresto, whom Patterson had in his senior year. "He really instilled in me a desire to learn, a desire to read and a desire to write well," Patterson says. "I started to learn that in his class and it's ? remained with me ever since."
Patterson, who is on the board of the Great Lakes Science Center, the University of Michigan Ross School of Business Alumni Board of Governors and the St. Martin de Porres High School Corporate Work Study Board, has words of wisdom for students in Parchment who are where he was 25 years ago.
"Hard work is where it all begins, and I can't say enough about how important it is, as simple and straightforward as it may be, to apply yourself and study hard," he says.
"But it's also important for students to try different things academically," he adds, recalling how a future accountant and corporate executive was motivated by his senior English teacher.
By Dave Person
Rick Haas, an economist who spent most of his career with the International Monetary Fund and whose duties included getting countries of the former Soviet Union onto a solid financial footing, believes a person can do whatever he or she wants with a strong foundation in math and English.
And, he says, that is exactly what he got from his education at Parchment High School.
"I remember a number of very dedicated teachers (at Parchment)," Haas said. "It was a great adventure ... because it was a new high school, we were the first class going through it."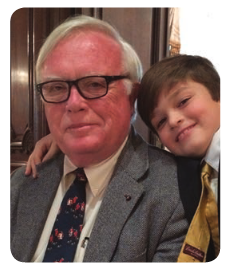 Haas, one of 58 members of the first graduating class at Parchment in 1961, remembers with fondness most of his teachers, starting with Mrs. Beulah McKee in kindergarten, but it was, in particular, his ninth-grade algebra class, taught by Roger Bullock, and 10th- through 12th-grade English, with Mrs. Patricia Domine, that set his career in motion.
"I couldn't do what I do today without having mastered, to a high-degree, algebra, because I wouldn't have taken the classes (in college) I needed to take," said Haas, 72, a Washington, D.C., resident who reached the IMF's mandatory retirement age seven years ago, but continued teaching at the University of Maryland for a few years after that.
"Writing is incredibly important for what I do," he added. "If you can't write properly, you're greatly handicapped. ...
"So I put a very high premium on if you have good writing skills and good math skills. You can do pretty much what you want to do, and if you don't (have those skills) you're in trouble."
Hass, whose family's Parchment heritage dates back to his grandfather, grew up going to the Parchment United Methodist Church when services and Sunday school classes were located at the Community House established by the city's founder Jacob Kindleberger.
After graduation from high school, Haas went to Kalamazoo College, where he earned a bachelor's degree in economics, and then Duke University, at Durham, N.C., where he was awarded a Ph.D., also in economics.
"I always intended to be a college professor and after I got my doctorate from Duke I went to the University of Georgia (to teach) for a few years," he said.
While there, he began working on computer-based economic models. He continued that work in 1973 when he went to Ottawa, Canada, to work for the Bank of Canada. He continued to teach, during his six years there, at Ottawa's Carleton University.
In 1979, Haas took a job with the Federal Reserve in Washington, D.C., doing work for the United States similar to what he had been doing for Canada. He continued teaching during his free time, this time at the University of Virginia.
Haas began a 25-year career with the IMF in 1983, continuing to build computer-based models.
The IMF, which has a presence 188 countries, works "to foster global monetary cooperation, secure financial stability, facilitate international trade, promote high employment and sustainable economic growth, and reduce poverty around the world," according to its website.
With the break-up of the Soviet Union in 1991, Haas' career moved to a new level as he began to attempt to resolve the debt problem of newly independent countries.
If an individual or company goes bankrupt, he said, there are procedures to follow, but if a country goes bankrupt there is no clear way to deal with it.
"There were a lot of interesting questions on how to solve the problem," he said.
Haas was in charge of the IMF teams that attempted to improve the economies of the Baltic states - Latvia, Lithuania and Estonia - as well as Moldova.
In 1997-98 Haas lived in Minsk, the capital of Belarus, another former Soviet country, where he had the title of resident representative, a position equivalent to ambassador with the IMF. As "chief of mission" he held a United Nations diplomatic passport and had diplomatic immunity.
When Belarus President Aleksandr Lukashenko, a political ally of Russia, expelled the IMF in 1998, Haas returned to Washington. He later went back to the Baltics, primarily Estonia, to help document the history of the Fund after the break-up of the Soviet Union.
Haas concluded his career with the Fund in charge of its relations with Israel and Switzerland. That position put him in contact with the Central Bank of Israel and the country's minister of finance, who at that time was current Israeli Prime Minister Benjamin Netanyahu.
Haas said he met with Netanyahu on two separate occasions for a total of about six hours.
Though retired, Haas continues to have a connection with the IMF through his wife, Patrizia Tumbarello, a native of Italy, who is in charge of the Fund's relations with the island micro-states of the Pacific.
Haas, who has sons 41 and 36 years old by a previous marriage, has a 10-year-old son, Julian, and 2-year-old daughter, Alexandra, (he brought her home from the hospital on his 70th birthday) with Tumbarello.
"I'm the room mother for the fifth grade," he says of his current responsibilities.
Haas, Tumbarello and their children will be going to Fiji in June, where Tumbarello will be conducting business.
"I'll be the traveling spouse this time," Hass said.
By Dave Person
The three DeGraw siblings - two medical doctors and a business executive - all trace similar life-changing experiences back to a single Parchment High School teacher.
Not only did the three children of Dan and Mary Lou DeGraw cite Ruth Moser as an inspirational Spanish teacher, but they also remember the opportunity she gave each of them to take a trip to Spain before they graduated.
"Every other year she took students ... on a trip to Spain," recalled Danielle Light, a 1988 Parchment graduate and the oldest of the three siblings. "It was a very nice chance for a small-town kid to travel abroad."
Light, 45, who served as Moser's student aide her senior year, now has a medical degree and is a hospitalist and medical director of Special Care Hospital for Spectrum Health in Grand Rapids.
Michelle VanderMeer credited Moser with instilling in her a love for Spanish. It was her desire to continue studying Spanish as well as a volleyball scholarship that paved the way for VanderMeer to get into The College of Wooster in Wooster, Ohio, after she graduated from Parchment in 1989.
Upon graduating from Wooster, VanderMeer used her Spanish degree to land a job in export operations for Stryker Corp., where she was responsible for shipping medical instruments and hospital beds to Latin America.
After subsequent stops at Monsanto Co., M&M; Mars and Kellogg Co., VanderMeer, 44, is now Whirlpool Corp.'s logistics director for North America. She earned her MBA, with a concentration in organizational development, from Loyola University in 1998 while working for Monsanto in Scotland.
Marcus DeGraw, the youngest of the siblings and a 1991 graduate of both Parchment High School and the second class of the Kalamazoo Area Math and Science Center, also considers Moser an inspirational educator.
"She was my Spanish teacher and not only was a tremendous teacher, but I was able to take part in the trip she organized to Spain in my senior year," he said. "Experiencing a distant country and culture was a unique experience and reinforced the idea that there is a wide-open world outside of where I grew up."
DeGraw, 42, of Rochester, also received a medical degree and is now a pediatrician and medical director of ambulatory pediatrics at St. John Providence Children's Hospital in Detroit.
In addition to his regular clientele, he examines children suspected of being the victims of child abuse and neglect and testifies in court frequently as an expert in that field.
"I always wanted to be a pediatric neurosurgeon from as early as middle school and before," he said. "I don't recall ever wanting to be anything else."
Light and DeGraw went through medical school together, both after graduating magna cum laude and as Phi Beta Kappa scholars from Albion College.
Light graduated from Albion first, with a degree in biology, then returned to Parchment High School to teach biology and health for two years.
"I always kind of thought about a career in medicine, but went into teaching first and then realized that I would be happier in medicine," she said.
When her brother applied to Wayne State University School of Medicine, Light did the same.
The siblings all noted that they were influenced by teachers and opportunities at Parchment in addition to Moser and the trips she led to Spain. One of them was their father, a longtime government and economics teacher at Parchment High School.
"Every kid who went through Parchment High School had to have my dad because you had to have a government class to graduate," Light said.
"Mr. (George) Macleod was my biology teacher, one of my favorites, other than my dad, of course," she said. "I always loved science.
"I think in general I had a very well-rounded education at Parchment."
VanderMeer, who lives in Battle Creek, agreed that she was fortunate in many respects to go to Parchment High School.
"I had really good teachers back in the day," she said.
She learned a lot from band director Timothy Searl.
"I played clarinet and bass clarinet, I marched in the band with the bass clarinet and for one year I was drum major," she said.
Music continued to play a part in her life at Wooster where she played bass clarinet in the symphonic orchestra for a couple of years.
Also at Wooster, she minored in economics, a continuation of what she learned from her father in high school.
Although he took his math and science classes at KAMSC, DeGraw said he also benefited from his classes at Parchment, particularly English.
"My English background comes in handy daily as I am a medical writer and have published two articles in the highest publication in my field - 'Pediatrics,'" he said. "Michael LoPresto, who was my favorite and most impactful teacher ever, was my English teacher.
"I am an avid reader and I still remember many of the novels we read in his class. ... We saw 'Les Miserables' with our class and it is now a favorite of my whole family - I recently took my wife to see it in New York City for the first time and my children love it as well."
DeGraw said sports also played a big part in his Parchment education, with a trip to the state soccer finals his senior year one of his most cherished memories. He was goalkeeper for that team.
"Sports have played a big role in my life, teaching me teamwork, giving me a competitive nature and teaching me to set goals and work toward them," he said.
Family life also plays a big part in each of the siblings' lives. Light and VanderMeer each have two children - Light's are 10-year-old Madeline and 9-year-old Jacob and VanderMeer's are Daniel, 9, and Katie, 7.
DeGraw and his wife, Melissa, are the parents of three daughters, Ella, 11, Abigail, 8, and Meredith, 5.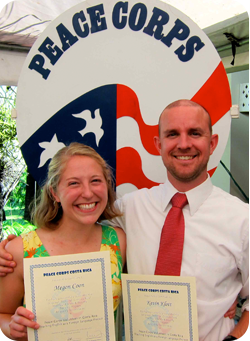 Some like it cold, some like it hot. One likes them both; his name is Kevin Klott.
OK, granted it's a silly rhyme, but it's a perfect description of Klott, who's gone from sweltering Costa Rica to freezing Alaska in the course of a single day and was comfortable in both places.
A 1998 graduate of Parchment High School, Klott, 35, is a seventh-grade language arts teacher in Anchorage, where he doesn't mind at all the approaching cold, dark days of winter.
"By winter solstice, you're only getting about four hours of daylight," he says. "The sun rises a little after 10 and it sets a little before 3.
"It's just a sliver of daylight. It barely comes up over the horizon."
"A lot of people hate winter here, they just dread it, but my wife and I love it," he says. "We do a lot of cross-country skiing. ... If you don't go skiing in the wintertime you go nuts up here because it gets pretty dark."
It will be 11 years in December since Klott moved to Alaska. He was finishing up work on his bachelor's degree in journalism at Western Michigan University and moonlighting as a sports intern at the Kalamazoo Gazette when he touched base with Matt Nevala, also a Parchment alum who had worked as a part-timer in the Gazette's sports department, but had since left for a job with the Anchorage Daily News.
Nevala told Klott about a sports-reporting job opening there and Klott immediately applied for it and was hired.
"Before I knew it, I bought a car and I drove to Alaska; that was in December 2003," he says. "Driving to Alaska in the winter is treacherous. It took me seven days and 4,000 miles. But it was for a job that paid $12 an hour and had benefits."
Klott worked for the Daily News until 2009, then decided he wanted to go back to school so he could combine his love of writing with his desire to teach.
When Klott moved to Alaska, he was two Spanish classes away from earning his bachelor's degree. WMU allowed him to take those classes at the University of Alaska at Anchorage.
He got through one of the classes fine, but was having trouble with the second one and enlisted the services of a tutor, Megon Coon. That turned out to be a wise decision because not only did Coon help him through the class, but afterward they began dating and two years later, in the summer of 2009, they got married.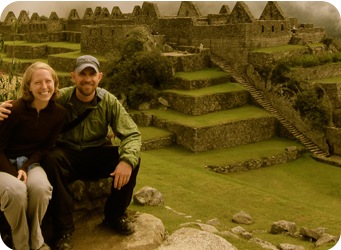 Klott, having just left the Daily News, went back to school and in a year's time earned his master's degree in teaching.
Soon after, he and Coon took off for Costa Rica for a two-year stint as English teachers in the Peace Corps.
"We lived in the jungle. ... Every day was in the high 80s, low 90s, humid, a drastic change," he says. "We got back to Anchorage on Christmas 2012; we went from living in 80- to 90-degree weather for two years to going to Alaska where it was 10 below zero."
Before settling in back in Anchorage, they moved to Minneapolis so Coon could get her master's degree from the University of Minnesota. Klott spent that time working as a long-term substitute teacher.
They returned to Anchorage last summer and began full-time teaching jobs, Klott in the middle school and Coon in a Spanish immersion program at a local elementary school.
When they're not skiing, Klott and Coon have other activities that keep them busy.
"We love to go hiking; we love to run for exercise," Klott says. "We love to camp, and in Alaska you have lot of opportunities to do that. I love to fish, that's my big passion.
"I still do some writing for the newspaper, and I wrote the fishing report in the summer."
It's also a plus that Coon is a native Alaskan.
"All of her family is up here, so we also like to spend time with her family. It's a lot easier living in Alaska when you have family; when you don't have family it's awful lonely."
Klott attended Parchment schools all the way through high school and credits his teachers, two in particular, and his participation in sports with helping him get through successfully.
"My teachers at Parchment inspired me to be the person that I am today," he says. "Probably the most influential teacher I had was my English teacher, Mrs. (Pat) Keiser. She changed my life when she introduced me to journalism. ... It helped me figure out who I was."
"The person who inspired me to become a teacher was Bobby Glasser," Klott says. "He taught geology and earth science. ... He had real-life experiences and he wanted to teach us about the real world."
"I also think that sports are what really helped me get through high school. ... Academics weren't important to me (at that time), but sports are what really motivated me in school because I had to have good grades to play."
The youngest in a family of four children, Klott is the only one in the family to leave Michigan.
His mother, Karen Klott, is a clinical research nurse in Kalamazoo; his father, Jack Klott, lives in Grand Rapids where he is a social worker.
His brother, also named Jack, lives in Mason, where he works in human resources for a bank, and his sisters are both elementary teachers, Karey Engels in Mattawan and Peggy Greshaw, in Zeeland, with both of their husbands serving as school administrators.
Klott's and Coon's long-term plans have them leaving Alaska some day for a much warmer climate.
"We're on a five-year plan (in Anchorage) right now, and eventually our plan is to teach in an international school," Klott says. "We're hoping to teach somewhere in Central or South America."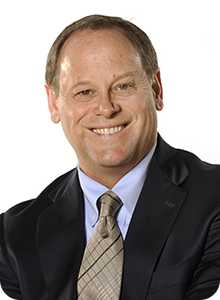 Doug Speck had a decision to make when he graduated from Western Michigan University with an accounting degree in 1983.
Should he take a job that offered him a cubicle where he could crunch numbers all day, or depart from his field of study and accept a position in marketing and communications with an automobile manufacturing company?
Both offers were on the table, and Speck made a choice that led to a life of travel and adventure.
"I had a few different options, but in the end chose to take a role with Ford Motor Co. right out of college," said Speck, a 1977 Parchment High School graduate who rose through the company's ranks to become president and CEO of Volvo's North American operations.
Speck, 55, whose various positions through the years took him from coast to coast and points in between in the United States and included stops in Australia and Sweden, resigned his final automotive-industry post in Gothenburg, Sweden, last summer and returned to Michigan with his wife, Stacey, settling in Ann Arbor where their two daughters were students at the University of Michigan.
The oldest, Alexandria, 22, graduated this spring while Nicole, 20, will be a junior.
Speck, meanwhile, has taken a job as executive vice president of global operations for Jackson-Dawson Communications in Dearborn.
"I was in the sales and marketing world right from the beginning," Speck said of his career.
His first job with Ford in 1983 was in New Orleans. Six years later he was transferred to Atlanta, where he and Stacey met. They were married in 1990.
Five years later Speck moved to New Jersey and after that California, Australia, back to California, back to New Jersey and finally to Sweden, all the while rising to new heights in the automotive business.
"It's been an interesting 24 years that we've been married," he said.
While it meant his entire family had to pull up stakes several times, Speck said there were positive aspects to their mobile lifestyle. "They got to see the world from all different kinds of angles," he said of his daughters.
Speck's first stint in New Jersey was with Ford-owned Jaguar. He then moved to California.
One of the highlights of his career came next when Speck was reassigned to what he believes is one of the most beautiful cities in the world.
"They called me up one day and said, 'Would you mind picking up and moving to Sydney, Australia?'" Speck recalled.
"I was president and CEO of something Ford called the Premier Automotive Group," he said. His job was to head up sales of Jaguar, Land Rover and Volvo in Australia and New Zealand.
Speck and his family lived down under for two years, until 2006 when he returned to California as executive vice president for sales and marketing for Volvo in the United States.
After another two years, Speck advanced to president and CEO of Volvo in North America, a position that brought him back to New Jersey.
In 2010, Ford sold its interest in Volvo to a privately held company in China. Speck stayed with Volvo. "After 27 years, I left the employment of Ford Motor Co.," he said.
The next year, Speck, along with his wife and youngest daughter moved to Sweden, where he was elevated to Volvo Worldwide senior vice president for marketing, sales and customer service, the position he left to return to Michigan last summer.
"I loved being in the auto industry and enjoyed every minute of it," he said. But he and Stacey were tired of living overseas and tired of the constant travel.
The logical place to move was Ann Arbor, where their daughters were going to school, and Speck was fortunate to land his current position with Jackson-Dawson Communications.
"We're glad to be back in Michigan but we weren't glad to be back in the midst of that winter," he said of the brutal cold and snow that pummeled the state this past winter.
"Growing up with my mom (Marianne) and my brother (Mike, a New Jersey attorney) and sister (Julie, an Arizona banker) in Parchment, it's hard to envision the opportunity to do those things," Speck said of his career.
Heading out to play baseball with his friends on summer days is among the memories Speck has of his idyllic childhood in Parchment.
"That was my childhood and it was a great childhood," he said. "Your parents never worried about you because you were in a community where people knew you and they trusted everybody."
Speck credits his Parchment education with helping him become successful. "I'm a big believer that a lot of what you become is a byproduct of the early and formative years of your life," he said. "The childhood I had in Parchment and the education I got in high school without question is a big part of what I've become."
Speck was on the basketball, baseball and golf teams at Parchment High School and said, "Being part of a team, being in a competitive environment, no doubt those things also affect what you become in life."
Among the teachers and coaches who had a positive influence on him, Speck said, were Dan DeGraw ("He was one of those guys who was well-respected and a leader"), John Rogers, Tom Beals and "Coach (Jack) Koch - although I wasn't a football player, he cast a long shadow across the school."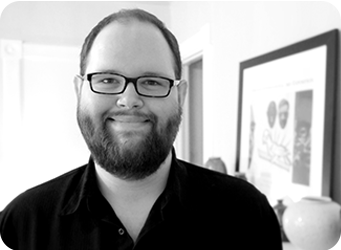 A passion for the arts has propelled Adam Lenz into a globe-trotting artist who has worked with the likes of actress Isabella Rossellini, has done sound mockups for video portraits of Lady Gaga and is part of a team working on a production of Romanian playwright Eugene Ionesco's "Rhinoceros."
"Since graduating from Parchment (in 2007), I have had my work presented in Germany, the UK, the Netherlands, Romania, Japan, Mexico and across the United States," Adam says.
"I've also had the opportunity to collaborate with artists and musicians from Mexico, the UK, Romania, Poland, Germany, France, Iceland, Lithuania, Greece, Austria, Italy, Canada and the United States."
It's been a busy seven years for Adam, 25, who has a bachelor of music in composition degree and master of arts degree in music research, both from Western Michigan University, and is currently working on a master of music in composition degree from The Hartt School of Music at the University of Hartford in Connecticut.
When he's not in school, Adam has been busy getting a hands-on education and real-world experience.
In the summer of 2009 while working on his Honors College thesis at WMU, for example, Adam traveled to Armenia to conduct field research on the music of Armenian composers.
Two years later he went to Mexico to do similar research on contemporary classical music.
Last summer, Adam was accepted into the Watermill International Summer Program, a "laboratory for performance" run by avant-garde director and designer Robert Wilson in Water Mill, N.Y.
While there, he collaborated on art installations with fine-art body painter Trina Merry, poet/performer Christopher Knowles, actress Anna Graenzer and conceptual artist Manu Washaus.
He also had a chance to work directly with Wilson on a number of his upcoming projects, including a radio drama in which Rossellini participated and for which Lady Gaga recorded text. The drama was presented at a radio play festival in Germany in November and the final studio version will premiere in June on German, Swiss and Austrian radio.
While the drama was being aired at the German festival in November, Adam was in Paris serving as a sound consultant for Wilson's abstract video portrait project, which included Lady Gaga, for an exhibition at the Musee du Louvre.
This past January Adam accompanied Wilson and a team from Europe to Craiova, Romania, to work on the early planning stages of a production of Ionesco's "Rhinoceros," an absurdist play in which the characters turn into rhinoceroses.
Adam plans to return to Romania next month to finish the production in time for its opening at the Marin Sorescu National Theatre in early July.
When he's not on the road, Adam is the graduate fellow in electronic music composition and manager of the electronic composition studio at The Hartt School.
In addition, he is working on a commission for a harp and percussion ensemble in Iceland, a multimedia installation project with a poet and author from Mexico and a new abstract short film that he is hoping to have ready for its premiere in Hartford this fall.
These opportunities haven't been served to him on a platter, Adam says, and he credits his well-rounded Parchment education with helping him to go after them on his own.
"As an emerging artist, I'm not at a point where I have anyone to help me build my career. In addition to my artistic work, I have to be a businessman, a researcher, a publicist, a producer, a public speaker, etc.," he says.
"I also employ way more math and science into the multimedia end of my work than I ever anticipated and I am constantly confronted with history, geography, and politics as I work with other collaborators from across the globe."
At Parchment, Adam says, "I had the opportunity to receive an education that sowed the seeds for me to be prepared to wear all of these hats."
Adam, the son of Peter and Nancy Lenz, credits band instructor Beth Jonker with laying the music foundation "which had a very significant impact on the direction I headed after graduation."
"I also had the opportunity to take visual-arts courses on and off throughout my K-12 education in addition to a broad spectrum of primary coursework."
Adam says throughout his primary and secondary education he encountered teachers who "didn't just teach me to spit back facts and figures, instead they taught me how to learn, explore, think independently and challenge myself to take on things that I never could have imagined.
"Without this, I would never have been prepared to work in the field that I am currently in or work at the level that I have been fortunate to start breaking into."
Set goals for yourself, then roll up your sleeves and get to work.
That's Clifford Pulley III's philosophy, and it has served the December graduate of Western Michigan University well.
Some of Pulley's accomplishments as he went through Parchment High School and then earned a degree in global international studies at WMU were being a member of the Jeter's Leaders and People to People programs; attaining the Boy Scouts' highest rank of Eagle Scout; participating in six overseas programs; attending last year's inauguration of President Obama; and being named WMU homecoming king.
Now, Pulley, 23, who minored in Chinese and international business at WMU, is looking forward to working toward a master's degree and finding a job in business that will include international travel.
"Every year I make goals," said Pulley, who always has a three-year plan and a five-year plan in front of him.
Becoming homecoming king, for example, was one of the goals he set for himself in college and achieved in the fall of his junior year. The honor goes to someone who is involved in campus organizations. Pulley was nominated by the Young Black Males Support Network, although he also was active in the Alpha Phi Alpha fraternity and Global Business Student Association and was president of the Multicultural Affairs Emerging Leaders Program.
Pulley said he wasn't always so motivated; he remembers his life changing for the better in sixth grade when he began attending Parchment Public Schools.
"Ms. (Jodi) Heaney ... was the first teacher I had when I came (to Parchment)," he recalled. "My behavior wasn't the best. Ms. Heaney took the time to work with me. ... (She) saw some potential in me."
Other teachers who helped him instill confidence in himself, he said, were Tom Novak and the late Greg Walters.
One day in the middle of his sixth-grade year, Pulley told himself, "Today is the day for change."
In seventh grade, with the help of teachers such as Julie Hahn, Jane Hunyadi, Joni Rzepka and Janette Ziska, along with counselor Ann Kneas, he ended up on the honor roll.
"My goal was to be better than I am today," he said. "With their help and support, they ... (helped me toward) my goals."
Pulley was impressed with a poster in Mrs. Hunyadi's room of Derek Jeter and then found out she had actually met Jeter. Soon after, he received a letter inviting him to join the Jeter's Leaders youth leadership program.
Initially, he threw it in the trash, he said, because he thought it had something to do with baseball, but his mother retrieved it, and later he read it and accepted the invitation.
In high school, Pulley said, he continued getting support from the faculty, including teachers Richard Hruska, Russ Iuni and Nancy Looper, librarian Amy Sue Manley and counselor Becky Edds.
"There were just so many people helping me out," he said.
A lot of his motivation, however, came from within.
"If I got a 'B' I would say, 'This is not good enough,'" he said.
Having grown up listening to NPR and watching CNN and Fox News, Pulley was aware of what was going on in the world, which made Mr. Hruska's social studies class one of his favorites.
"I loved politics, I loved government ... and what's going on in the news," he said.
That interest led him to explore the People to People Ambassador Program while in high school, and when he discovered it was more money than he could afford, he thought back to middle school when local businessman Bill Wright spoke to students and told them if they needed help achieving their dreams to come see him.
So he approached Wright, who told Pulley if he could raise $1,000, Wright would chip in $1,200, which is what happened.
"He was a great man," Pulley said of Wright, who died this past December.
Pulley, a 2009 Parchment graduate, attended a two-week program at Harvard University with People to People during high school, for which he received college credit, then spent summers during college as a People to People staff member, first at the University of California at Los Angeles and later in Washington, D.C.
It was with People to People that he went to the presidential inauguration in January 2013 as a program assistant.
"To be in the moment was absolutely phenomenal," he said.
While at WMU, Pulley worked with his academic adviser, Kaitlyn Carr, to find scholarships and make plans for his international travels.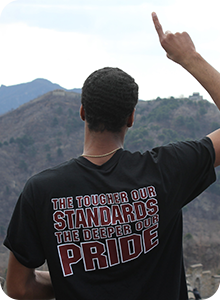 During the summer of 2011, Pulley went to Singapore and Malaysia as part of an international business trip, and China on a life and culture trip. The next spring he went to Uruguay on a Latin American economics trip followed by Italy on a life and leisure trip. That summer he went to Chile, again as part of an international business trip. All of those journeys were led by WMU faculty.
He returned to China for a semester in 2013 as part of a language-intensive study abroad.
"I'd rather learn hands-on than be in a classroom," he said.
Pulley has taken classes in Arabic, Spanish and Mandarin Chinese, in which he has become proficient.
He hopes that his knowledge of foreign languages, especially Chinese, will help him in his future career in international business.
"A global mindset is a key to surviving today's times," he said.
Pulley concluded his WMU education by serving as an intern in international marketing at Stryker Corp. last fall.
"It gave me an opportunity to work in a corporate setting," he said.
Pulley said he has been supported by his parents, Clifford Jr. and Marilyn, and his older brother Terrance Pratt. He, in turn, has tried to provide guidance to his younger siblings, Leah and Jonathan Pulley, both WMU students.
Pulley is now on the hunt for a job in his field of study, and has once again set goals, including the ultimate goal of one day leading a Fortune 100 company.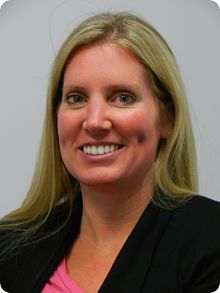 A volleyball scholarship lured Leslie (Schipper) Payseno away from Parchment after her 1995 high school graduation.
The opportunity to practice law in the town where she grew up, and to raise her children close to the family and friends who had nurtured her, brought her back.
"It's always been a nice little town," Payseno said recently during a break from her family law practice in the offices of Butler, Toweson and Payseno, PLLC, in the heart of Parchment.
Payseno's progression from high school student-athlete to attorney wasn't lengthy, as some journeys between secondary education and a permanent career sometimes go, but it was impressive.
Payseno was a volleyball star at PHS and her talent earned her a scholarship to play for Seton Hall University in South Orange, N.J., a stone's throw from New York City.
At Seton Hall, Payseno majored in criminal justice, but it wasn't until her junior or senior year when a professor suggested she go to law school afterward that she chose the future course her life would take.
After her graduation from Seton Hall in 1999, Payseno went to Thomas M. Cooley Law School. During a visit back home she ran into a former high school teacher, Dan DeGraw, who helped her get connected with David Butler, another Parchment grad who has maintained a law office in Parchment since 1980.
Payseno spent two years as an intern with Butler's firm, then began practicing law there after graduating from Cooley in January 2002. She became a partner in the firm three years ago.
As a specialist in family law, handling divorce, child-custody and similar cases, Payseno gets to work directly with clients, many of whom are going through struggles. That face-to-face interaction brings her a lot of satisfaction.
"I get to (work with) ... people in a trying time in their life and help them through it," she says.
Payseno, her husband, Ron, and their children, Kaitlyn, 9, a fourth-grader, and Caleb, 6, a first-grader, have set down roots in the Kalamazoo area. Leslie even returned to Parchment High School to coach freshman and junior varsity volleyball for a few years in the early 2000s.
Her parents, Chris and Diane Schipper, still live in Parchment, as does her brother Brad and his family. Her brother Tim lives in Portage.
Payseno said in her free time she enjoys running, playing volleyball, hanging out with her immediate family and spending time with extended family and friends.
She has positive memories of her Parchment education and the teachers who guided her.
"We had a good set of teachers ... that were a lot of fun," she says. "They would push you to do well and succeed.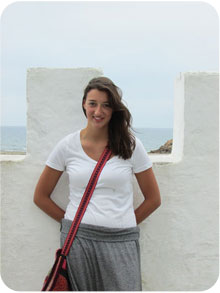 Although she was only 9 at the time, Chandler Gibson, better known as CJ, was deeply affected by the terrorist attacks of Sept. 11, 2001.
From then on, she felt a tug to increase her knowledge of the Arabic people, including their language and culture, in order to promote a peaceful co-existence among all people.
"It was really important to me that people have a mutual understanding," she said this summer from her temporary home in Morocco, where she was building on what she has learned during three years as a Near Eastern Studies major at the University of Michigan.
CJ began studying Arabic her senior year of high school at Parchment when she dual-enrolled at Western Michigan University.
After her graduation in 2010, she enrolled at U-M, where she reinforced her area of study as a member of the Arabic Flagship program that is offered there, at Michigan State University and at a handful of other universities in the United States.
Her experiences since then have included a trip to Washington, D.C., this spring to take part in Arab American Advocacy Week activities highlighted by a White House briefing.
"Being with such an amazing network of people and organizations has given me a renewed hope for the future," she wrote upon her return. "I now know without a doubt that my Near Eastern Studies major will be used to better the lives of others, no matter what city, state or country I end up in.
CJ picked up eight of the 12 credits she needed to graduate this summer while studying with other American Flagship students in Morocco.
"It's been the coolest experience," she said of living with a Moroccan family while being immersed in the Arabic culture and language by taking three classes that included lessons in Darija, the Moroccan Arabic language.
"Being here makes it more real," she said of her choice of studies.
Living with a Moroccan family as a part of the program was a huge plus for CJ, whose learning extended beyond the walls of the school to her interaction with Moroccans, including a 2-year-old neighbor who quickly bonded with her.
"Talking to the kids is the best way to learn a language," she said.
CJ was planning to go from Morocco to Egypt for a year of study at the American University of Cairo, where she would have picked up her final four credits to graduate, but those plans were foiled by the political upheaval occurring there.
So for now it's back to U-M.
By Dave Person
After a dozen years of working at Pixar Animation Studios, creator of Toy Story, Cars, Brave and several other animated feature films, Brian Tindall has taken another step forward in the world of animated-character creation.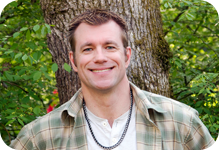 Instead of sitting at a computer, where most of his work took place at Pixar, he now is doing hands-on character-modeling at Laika Inc., an animation studio in Hillsboro, Ore., that brings to life characters printed in 3-D. Laika has produced the stop-motion animated features Coraline and ParaNorman.
Tindall and his co-workers at Laika are now working on the studio's next animated feature, Boxtrolls, due out in October 2014.
"It's a completely different process and one of the reasons I got out of Pixar is to get out in the real world. You print it (a puppet) and you're actually holding it in your hand the next day," said Tindall, a 1985 Parchment High School graduate. "That's really cool."
Tindall, 46, also has a new book out as of April, "The Art of Moving Points," but don't rush to Barnes & Noble to get your copy. The $39.99 book is aimed at modelers and articulators in the world of animation, so it's not a casual read, plus it can only be viewed on an iPad after being purchased and downloaded from iBooks or iTunes.
He's planning to follow up by producing about 25 hours of video that apply his theories from the book.
You can get more information on Tindall's website, hippydrome.com.
At Pixar, Tindall was a modeler, which is someone who puts controls in a character, and an articulator, one who moves points in space in order to create a character's expressions and actions.
In the Pixar films "Up" and "Brave," Tindall was a member of teams that won Visual Effects Society awards in 2010 and earlier this year, respectively, no small feat as VES awards are the animation industry's equivalent to the Oscars, he said.
At Laika, where he has been working since leaving Pixar in September, Tindall continues modeling, although he is no longer articulating.
"I want to take a break from articulation; it's a tough job," he said. "The bar keeps going higher and higher, especially when you're doing the lead character."
As a modeler, Tindall is facing a new challenge of designing mechanical parts and then inserting them in tiny puppets, which might be as small as 3 inches high.
"It's so different, it's being like an engineer, and on top of that being a character modeler," he said.
As a result, Tindall finds himself falling back on his Western Michigan University education, which earned him a bachelor's degree in industrial design.
In addition to his work, Tindall is enjoying owning a home in a natural setting in Oregon, where he can hunt, fish, camp, hike and provide room to run for his two German shepherd dogs instead of sitting in traffic for hours before coming home to a confining loft apartment in the Oakland, Calif., area where Pixar is located.
"Here I've got a three-car garage. ... I've got things that I can do in my life that I could never do in the city," he said.
When he was a student at Parchment, every class was art class to him, said Tindall, whose parents, Dan and Judy, live in Richland, and whose sister, Cheryl Frazier, is currently a teacher at Parchment High School.
"I'd get bored and I'd start doodling on all the papers I turned in," he recalled. "I had one teacher tell me, 'You're never going to be anything in life drawing cartoons."
"I did get a good start with the art teacher (Jeff VanDam) that was there ... and then the drafting and all the classes I took there (with Al Rohrstaff) got me intrigued with design," he said. "He's the one that really got me into mechanics and design and all that stuff."
Twenty-eight years after walking out of his last class in Parchment, which happened to be an art class, Tindall is thrilled with where he has ended up.
"The goal is to stay at this studio as long as this studio stays in business," he said. "It's still a fun job to do."
By Dave Person
Alex Turton's enthusiasm for new and different experiences, obvious to all who knew him when he was a student at Parchment High School, is continuing as he travels the world as an Air Force pilot.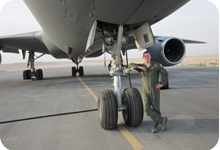 Turton, 25, is a first lieutenant in the Air Force currently deployed to Southwest Asia in support of Operation Enduring Freedom. His deployment is scheduled to end in late February.
But he will remain in the Air Force. He is currently committed until 2021, and has no misgivings about serving for that length of time.
"Right now I'd like to put in 20 years, but a lot could happen between now and then," he said in a telephone conversation.
A 2005 graduate of Parchment High School, Turton went on to Michigan State University, from which he graduated four years later. For much of his time at MSU he was unclear about his future, and certainly didn't anticipate a military career.
"I started school and was really just undecided at that point," he said. "I thought I wanted to go into the sciences, but switched majors (to geography). At the end of my sophomore year I decided to check out the ROTC program. ... I ended up joining and was part of that for the rest of my college years."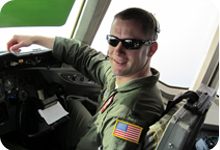 He took part in basic training between his junior and senior years at MSU, and then upon graduation in 2009, at which point he was commissioned as a second lieutenant, he returned to Kalamazoo for six months, then went to flight-training school in Texas for two years.
Turton subsequently was stationed at McGuire Air Force Base in New Jersey where he was assigned to fly the McDonnell Douglas KC-10 Extender, the Air Force version of the civilian DC-10 airliner. The KC-10 is a transport and in-flight refueling aircraft.
"I've been flying that operationally since early in 2012," said Turton, who now calls Philadelphia home.
Turton's deployment to Southwest Asia is his second. His first was last summer.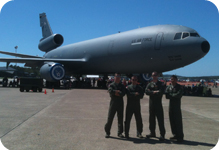 During his current deployment, which began in December, Turton is a co-pilot serving as part of a four-person team that includes a pilot, flight engineer and boom operator, who does the in-flight refueling of fighter jets from the rear of the KC-10.
"It's an aerial dance," Turton said, describing the procedure.
Even when he is not deployed, Turton spends a lot of time in the air. "We'll fly all over the United States and the world hauling cargo," he said. He also accompanies fighter jets overseas from the United States for in-flight refueling.
Meanwhile, Turton is climbing the officer ranks.
"I became a first lieutenant over a year and a half ago," he said. "This fall I'll pin on captain."
Turton, the son of Dale and Emma Turton and brother of Claire Turton, also a Parchment High School graduate who is finishing up work on two degrees from MSU, said he is grateful to the Parchment Public Schools for the opportunity to try a variety of activities.
In addition to being in marching band in high school, Turton ran cross-country, wrestled, participated in track and was on the student council.
"There were a lot of opportunities to get a taste of a lot of different things," he said.
He recommends that approach to others.
"Try a bunch of different things, find out what you like, give it your all and good things will happen," he said.
By Dave Person
Anyone who drives through Parchment on a regular basis will recognize the name Ty Kelley.
Kelley is the local State Farm Insurance agent, and with an office fronting Riverview Drive between the Parchment Community Library and The Fountains Banquet Center, it's hard not to notice his name on the sign as you pass by.
Many local residents have known Kelley, 40, since long before his business became a Parchment landmark, however.
Kelley has lived in the Parchment area since his parents moved here with their three sons when Ty was 5 months old.
He went through North Elementary and Parchment Middle School - the same schools his children currently attend - and graduated in 1990 from Parchment High School.
Kelley's father, Donald, was a State Farm agent with an office in Portage, and Ty worked there part time while he was a student at Western Michigan University.
He continued to work for his father full time for a year after graduating from WMU in 1996 with a degree in business and finance. He left there to take a position in the State Farm claims department in Marshall.
When that position was transferred to Columbus, Ohio, Kelley and his wife, Niki, moved there for a couple of years before returning to the Parchment area to raise their family.
At the time, State Farm required five years of service from its employees before they could become agents. Working in claims and underwriting, Kelley met that requirement about the time longtime Parchment State Farm agent Ron Sexton retired at the end of 2001, giving Kelley the opportunity to set up shop in his hometown.
"He retired one day and I started the next," said Kelley, who lives just north of Parchment in Cooper Township.
Kelley said he got a lot of support and assistance from his father, who retired as a State Farm agent in 2008.
"For about six years we were agents at the same time," Kelley said. "I called him daily with questions and for advice."
Kelley said being an insurance agent is a dream job for him.
"I enjoy working with people," he said, "and I feel like you're helping people when they have a loss and you're walking them through it."
During his first five years as Parchment's State Farm agent, Kelley's office was in the same location that Sexton did business on Parchmount Avenue just around the corner from Riverview Drive.
But in February 2007, Kelley moved into the building that had been home to Little Ike's, an ice cream parlor, and before that Sheldon Cleaners. He has three State Farm team members working with him there.
"That was important to me to work close enough to home to go to the kids' school events," Kelley said.
The city of Parchment appreciates Kelley's good-neighbor attitude that is more than just a slogan for his company. City Manager Dennis Durham said Kelley replaced the sidewalk in front of his offices and also installed new sewer connections behind the building, providing the city the opportunity to replace some of its sewer infrastructure at the same time.
"We ... saved some money because he was already excavating the property," Durham said.
Kelley looks back on his Parchment education with a great deal of satisfaction. In particular, he said, his economics teacher, Dan DeGraw, helped prepare him not only for college, but also for his career.
"His classes were just as challenging as the classes I took at Western," Kelley said. "I left (Parchment High School) prepared for when I got to college."
Kelley said he also appreciated the opportunity to play sports, primarily football, when he was in high school, adding that he matured through the challenges that those extracurricular activities afforded.
He met Niki, a native of the Chicago area, when they both were in the wedding party of friends at Hope College.
The Kelleys have been married for 16 years and have two sons and two daughters, Zachary, Joshua, Sarah and Sophi, who are in eighth, sixth, fourth and first grades, respectively.
Kelley said they are happy with the education their children are receiving in Parchment.
"We've been very pleased with the teachers," he said. "Niki and I feel that they really care. They have the kids' best interests (in mind) and challenge them, too, which is good."
By Dave Person
Only seven years out of Parchment High School, Nora Kuiper has earned degrees in both chemistry and public health and is embarking on her fifth international assistance experience.
The valedictorian of Parchment's Class of 2005, who was a track standout in high school, also has a Division III college national sprint championship on her resume.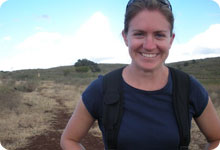 This fall, Nora, the daughter of Scott and Ann Kuiper, is beginning a one-year commitment to help the Middle Eastern country of Qatar improve its health standards.
"I will be joining a research team ... (with the) Qatar Environment and Energy Research Institute," she said before heading off on her latest adventure, which was to get under way Sept. 2. "I will be bringing a human-health aspect to it and developing a bio-monitoring program."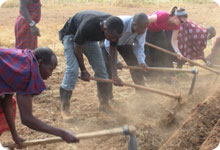 Previous stops for the young scientist have been in Mozambique, South Africa and Tanzania.
Her work in Qatar will include such projects as analyzing farmers' exposure to different kinds of pesticides.
"A lot of pesticides they are using are known to have adverse health effects," she said.
She will help determine adoption of policies and changes in current working processes.
Her job, currently slated for one year with possible extensions of up to five years, could also move into the study of exposure to oil and natural-gas contaminants.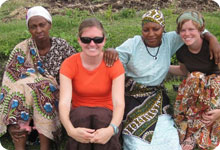 One of Nora's professors at the University of Michigan, where she earned her master's degree in public health this spring, is an adviser to the project and played a role in getting her involved.
"I didn't seek it out at all, it found me, which is exciting," Nora said. "It's a region of the world that I've never been to, I've never experienced, so this is really exciting to me to have this whole new experience."
Nora's first international experiences were in Mozambique, as an environmental health volunteer with World Mission in the summer of 2007 and as a health-education volunteer with Vox United in 2009, shortly after she graduated summa cum laude with a bachelor's degree in chemistry from Hope College.
Those were followed by six months in the winter and spring of 2010 in Kayamandi, near Cape Town, South Africa, where she was an intern for the community-development nonprofit organization Kuyasa Horizon Empowerment at an after-school program for students from preschool through high school.
One of her assignments was to teach math, science and English to a class of seventh-graders; another was teaching English to preschool and kindergarten students.
When she returned, Nora began working on her master's degree in public health at U-M. Her program, which had an emphasis on environmental health, included taking part in an internship.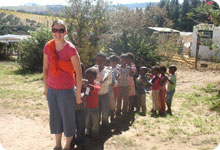 Nora's internship took her to Tanzania for 13 weeks last summer where she worked for another nonprofit organization, Global Service Corps, training villagers in sustainable agriculture and food security.
Nora traces her current career path to her educational roots at Parchment High School and the Kalamazoo Area Math and Science Center.
She said the communication skills she learned from teachers Kevin Huff in Honors English and Timothy Searl in AP English have been invaluable. Honors English, she said, "was really focused on communication and being able to articulate and write effectively."
"Communication is important to anything, especially when you're working in a public setting in public health," Nora said.
Her science classes at KAMSC gave her skills in "thinking and processing analytically," she added.
A couple of cousins who had attended Hope College, along with acquaintances from Parchment and KAMSC, pointed Nora in the direction of the Holland school, where she took advantage of being able to communicate directly with professors, in both the classroom and while doing research, rather than teaching assistants who often have that role on larger campuses.
Nora spent a couple of summers doing research with Hope chemistry professor Michael J. Pikaart in looking at protein interactions, including the summer after her sophomore year at the University of New Mexico at Albuquerque.
Nora named her high school track coach, Russ Iuni, as also among the influences that eventually landed her at Hope.
"I was going to be able to run there ... and he really encouraged me to do so," she said.
In national competition her junior year, Nora placed fifth in the 100-meter dash. Her senior year she was Division III national champion in the 100 and took second in the 200, establishing personal records in both.
After Qatar, who knows what the future holds for Nora. But if it's more of what she has already been doing, that will be OK with her.
"I would like to ... continue to work in public health in an international setting," she said. "I'd like to get back to Africa; I'm drawn to the people and the cultures."
By Dave Person
Luke Wendt's first exposure to physics, while in high school, left no doubt in his mind that he had found what he wanted to do with his life.
"I was just crazy about it," he says.
So after graduating from Parchment High School in 2003, Wendt went to Hope College, where he received a bachelor's degree in physics and engineering in 2007.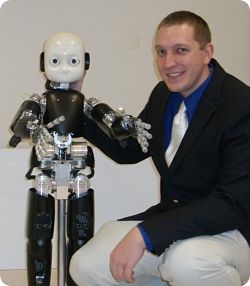 He is now working on his Ph.D. in control theory with an emphasis on reinforcement learning/machine learning at the University of Illinois at Urbana-Champaign, which is the MIT or Berkeley of the Midwest when it comes to control theory.
Think all this physics stuff is too abstract and uninteresting?
Then consider the opportunities it has opened to Wendt, including operating robots, working with the National Aeronautics and Space Administration and taking part in an upcoming summer gig with Valve Software in the Seattle area, where the company plans to take advantage of his expertise in reinforcement learning.
Valve is one of the top developers of entertainment software and technology in the United States and they want Wendt to come on board as a trouble-shooter.
That speaks pretty highly of the 27-year-old, but Wendt has a resume that makes him a hot commodity in the world of physics.
While he was living in Holland, he designed automated part-inspection systems for Lakeshore Vision and Robotics and conducted research for NASA's Goddard Space Flight Center in Maryland in the development of a reconfigurable tetrahedral robot, according to biographical information on
Wendt's UIUC website.
At UIUC, where he has spent the last four years, Wendt is part of the Language Acquisition and Robotics Group at the Beckman Institute for Advanced Science and Technology.
The group is assisted by Bertrand Russell, or "Bert," for short, the name they gave to their humanoid robot. The robot came from the Italian Institute of Technology, and is the only one from there being used at a university in the United States.
Reinforcement learning, Wendt explains, can be applied to robotics or video games. "It's the way you learn something for the first time," he says. "If you have no prior experience you try something at random ... and as your knowledge ... (increases) you try to explain what is the best end toward the goal."
Wendt's specific accomplishments since arriving at UIUC include leadership roles with NASA academies and FIRST Robotics and teaching assistantships in some of his favorite areas, such as control systems, control systems theory and optimization.
Wendt is excited about a possible career in teaching, but he hasn't ruled out developing video games as a profession, and he's looking forward to learning more about that this summer at Valve.
"There's a lot of money in it and it's a lot of fun," he says, explaining that it is a creative environment with the challenge of solving mathematical and computational problems.
Wendt says he believes students need two traits to succeed: self-reliance and a driven curiosity. "My goal as an instructor is to provide them with the tools they need to learn independently beyond the classroom and inspire curiosity," he explains on his website.
While the high school physics class he took that inspired him to go on in that area was at Gull Lake High School because it wasn't being offered in Parchment at the time, Wendt gives credit for much of his philosophy of teaching to his Parchment calculus teacher, David Blough.
"He assigned us portions of (each) chapter and then we had to learn it and present it to the class," Wendt says. "It helped us become self-sufficient learners."
So what does how you dress have to do with teaching?
What Marie Arnold wore when she taught seventh and eighth grades in Parchment in the 1970s had a lasting impact on Anne Blatchford.
"She dressed as if she were going to a very important appointment every day," said Blatchford, a 1978 graduate of Parchment High School. "Without saying it, she was saying, 'You are important.' She was just a really good role model."
These days, Blatchford, 51, also makes a statement with the way she dresses, wearing a robe to preside over cases in Kalamazoo County's 8th District Court where she has been a judge for the past seven years.
The importance of what you wear was just one of many life lessons Blatchford learned in Parchment.
She also learned to stretch her mind for George McLeod, her biology teacher, who taught classes from his college notes.
"He was an energetic teacher, and he was knowledgeable," Blatchford said. "He was a hard teacher, but people would rise to the occasion."
Blatchford also absorbed a lot while she was in high school from Joe Salamun, her Latin teacher, and Eleanor Hollenbeck, who taught literature, both of whom she described as "old-style teachers."
Hollenbeck would make learning fun, Blatchford said, while Salamun brought an ancient language to life.
"For him, Latin wasn't a dead language, so it (also) wasn't for all of us," Blatchford said, adding, "Once you've learned Latin, you can figure out (almost) any word from its root."
Put those teachers together, and add all the others that Blatchford learned from, and you had a recipe for success.
"What they gave me going into Kalamazoo College was to be curious about the world around me ... so they did prepare me for the next place where I was going in my life," she said.
Blatchford, who went to elementary school in Kalamazoo before moving to Parchment, where her mother, Joyce, still lives, earned her bachelor's degree from K-College, where she also met her future husband, John Spitzer.
After they graduated, Blatchford went to Valparaiso University in Indiana, where she earned her law degree, and Spitzer went to medical school in Illinois to become a pediatrician. They were married in 1986, the year Blatchford became an attorney.
Blatchford began practicing in Rockford, Ill., where she was an assistant city attorney and was cross-sworn as a county prosecutor.
From there she went to Naperville, Ill, where she was an assistant city attorney and then acting city attorney.
When Spitzer completed his internship in 1991, he and Blatchford returned to Kalamazoo where he began seeing patients and she took a job as deputy city attorney.
Later, she became a magistrate, issuing warrants and conducting arraignments and civil and small-claims hearings.
In 2004, when Judge Ann Hannon retired, Blatchford ran for her seat on the bench and won. After serving a six-year term, she was elected in 2010 to an eight-year term.
Blatchford and Spitzer have two children, a son, who is a student at John Carroll University in Ohio, and daughter, who attends Portage Northern High School.
"What I like most is I see us as a problem-solving court," Blatchford said of her job. "We can work with our probation department to help them (defendants) make changes, and that's very rewarding."
She also is in her sixth year as women's drug court judge, helping to get former drug users clean.
"It's a challenge, but it's always rewarding to be part of that process," she said.
And, thanks to her junior high and high school education in Parchment, where she not only excelled in academics, but also sports and other extracurricular activities, she's up to the challenge.
"You could try anything because it was a small-enough school," Blatchford recalled.
"Everybody knew everybody," she said. "It was a good way to grow up."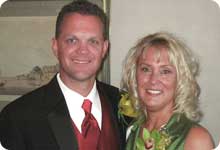 There are many reasons Steve and Nanette (Klesert) Kokmeyer are glad they returned to their roots in Parchment to raise their family.
Among them are streets with sidewalks, the beauty of Kindleberger Park, an abundance of trees and greenery, the comfort of having small stores and a community library nearby, and people who care not only for their own children but also for their neighbors' children.
"I like that small-town feel and that sense of community," Nanette says.
There are also the Parchment schools where the Kokmeyers say they were provided with a solid base for their future careers, not to mention being the setting in which they started dating when they were high school seniors.
Steve, an orthopedic surgeon with K-Valley Orthopedics, a division of HealthCare Midwest, and Nanette, a special education teacher who is now a stay-at-home mom, were married in 1987. They have two children, Madeline, 12, and Samuel, 9.
The Kokmeyers, both 47, graduated from Parchment High School in 1982 and spent several years getting their educations and establishing their careers before returning to the area in 1995. They resettled in Parchment in 2005.
Both are involved in the community and the schools, where Steve is team physician for the Parchment High School football team that he once played on and Nanette is a trustee with the Parchment Schools Foundation. She also serves as a mentor at Central Elementary School through a Kids Hope mentorship program in conjunction with Haven Church, where she and Steve are members.
In addition, Steve travels to Honduras annually on medical missions trips organized by the Luke Society and serves as an elder and volunteer at Haven. Nanette volunteers in her children's classrooms and at church.
After graduating from Parchment, the Kokmeyers went to Western Michigan University, where Steve earned a bachelor's degree in biomedical sciences and Spanish and Nanette graduated with a degree in special education and a minor in Spanish.
After that, Steve went on to medical school at the University of Michigan and then did his orthopedic surgery residency at the University of Kansas Medical Center in Kansas City. Nanette taught at Brighton and Shawnee Mission, Kan., and did graduate work at the University of Kansas.
When the Kokmeyers began looking for a place to put down roots, they set a goal of moving to within 100 miles of family and friends in the Kalamazoo area. They were overjoyed when Steve landed a job at K-Valley Orthopedics.
Once they were back, Nanette resumed her teaching career part time at Parchment's Barclay Hills Education Center for three years.
The Kokmeyers credit their teachers at Parchment, particularly Spanish teacher Ruth Moser, with preparing them for college. "When you were a student of hers you didn't throw away your education," Nanette said.
Steve said the support he received from the Parchment schools helped him to excel in sports, which built his self-esteem, and also gave him a good base in the sciences, which prepared him for medical school.
"Ruth Moser helped me to develop very good study skills," he said. "When I got into college I was in a mode that I could handle that very well.
"I felt the quality of the teachers when I was growing up was good. Now we're happy to be experiencing that with our children as well."