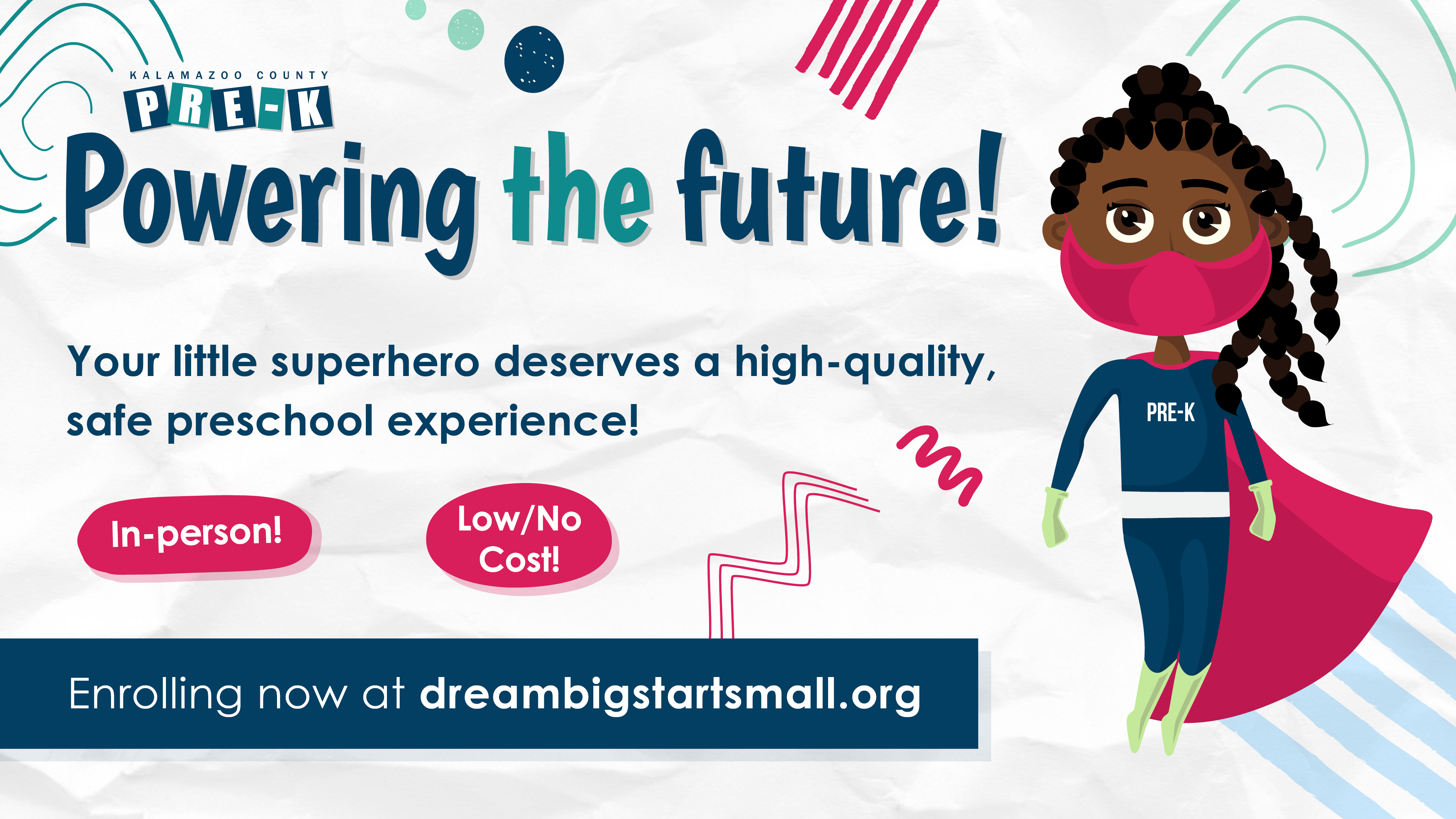 PELC's GSRP program exists to prepare children to be successful in Kindergarten, while remaining developmentally appropriate to 4-5 yr old children. Our staff provides opportunities for active and continuous family involvement in order to strengthen learning at home and positive child outcomes.
GSRP is a state-funded pre-kindergarten program. Our staff is highly qualified, professionally trained in preschool curriculum and teaching, and ready to completely engage your child in a developmentally appropriate way. Welcome to preschool!
PROGRAM COST and Enrollment
The amount you are responsible for depends on your level of qualification. Once you turn in your enrollment forms, we will process your application and contact you with your tuition cost. Many of our families are eligible for completely free preschool!
The universal application for Pre-K is available online at www.dreambigstartsmall.org. Children must be 4 years old on/by September 1st.
GSRP preschool runs 8:30am-3:30pm Monday-Thursday with an "At home" activity on Fridays. All students must attend the full days, 5 days a week to participate. GSRP follows the Parchment School District calendar including holiday breaks, teacher professional development days, and snow days.
GSRP provides Breakfast and Lunch (For a half day of school, we will provide Breakfast only.) Students are welcome to bring a snack from home.
Parchment School District provides bussing for all GSRP students living in the Parchment School District. Please contact the transportation department at (269) 488-1290 to schedule drop off/pick up locations and times for your child. If you have any changes in your schedule, please notify the center AND the transportation department as soon as possible.
The center offers the following services to all GSRP families:
*See pricing sheet for costs
Before school care: 6:00 AM-8:20 AM
After school care: 3:30 PM-6:00 PM
No school day care: Full day 6:00 AM-6:00 PM, Half day 11:45 AM-6:00 PM
This care is available on all days the center is open. If you are interested in any of these services, please contact our main office at (269) 488-1360.