EDIT MAIN
Principal's Desk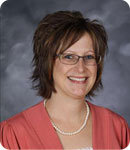 Dear Students and Parents:
On behalf of the entire staff at Parchment Middle School, we extend a warm welcome to you for the 2018-19 school year.
We believe that middle school is more than just a building. It is a philosophy that recognizes the unique physical, social, emotional, and intellectual qualities of students in this age group. In order to help students grow, a middle school curriculum must be intellectually challenging while reinforcing previously learned skills. The school atmosphere must allow students to verbalize their opinions, experience success, develop trust, have input into educational processes, gain adult acceptance, have some freedom of movement, and make decisions without fear.
Parchment Middle School students benefit from a rigorous core curriculum aligned with state standards and the Common Core in science, social studies, language arts and math, combined with an interesting variety of exploratory opportunities. Learning continues even when the school day is finished. Students may choose from a variety of programs including volunteer opportunities, Homework Club, interscholastic athletics, Yearbook, and Student Council.
Results of the Discovery testing show consistent growth above the national norm in the areas of Math and ELA. When measuring our success however, we do not simply look at the statistics. We also examine the quality of relationships and interactions. We model respect and understanding for each other. One of the most important factors in every student's success is the involvement of parents/guardians. Our students' accomplishments and success reflect their parents'/guardians' interest and support.
We look forward to working with you and your child as we plan together for another successful school year.
If you have any questions regarding Parchment Middle School, please call us at 488-1200.
Sincerely,
Nicole Berish
Principal