EDIT MAIN
Get Involved
We welcome you to become an active participant in your child's educational process. If you would like to get involved, please contact our school office or your child's classroom teacher for more information.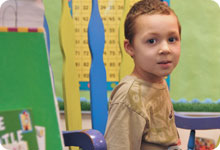 Parent Teacher Organization (PTO)
The Parent Teacher Organization (PTO) is a volunteer organization that is made up of parents, teachers, and other interested individuals. Our focus is to support the educational process and many activities throughout the school year with volunteer support and financial resources.
We encourage you to attend one of our regular meetings, held on the second Tuesdayy of the month at 6:00 p.m. Please feel free to contact our PTO president, Matt Bland at Email Matt
Meeting Agendas and Minutes