EDIT MAIN
School Age Childcare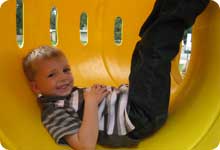 Mission Statement
PELC's school age childcare program exists to partner with Parchment School District to provide a complete support for families in our school system. Our staff offers a calm, but engaging environment to students before school, after school, and on days when school is not in session.
About Our Program
Our school age programming is designed for children in GSRP or Elementary. See costs on the Pricing Sheet on the Forms and Reports page. We offer the following care options (available full time, part time, or drop in basis):
School Days
Before School Care 6:00-8:20 AM
After School Care 3:20-6:00 PM
Half Days
After School Care 11:45 AM-6:00 PM
No School Days
Full Day 6:00 AM-6:00 PM
This includes snow days, professional development days, holiday breaks, etc.
The center is CLOSED for the following holidays every year:
Labor Day
Thanksgiving and the following Friday
Christmas Eve and Christmas Day
New Year s Eve and New Year s Day
Memorial Day
July 4th
The center is also CLOSED for professional development for the full week before Labor Day
Summer Camp
Summer Camp runs 6:00 AM-6:00 PM daily. Tuition costs follow the No School Day section on our Pricing Sheet found on the Forms and Reports page. There is also a $25 Activity Fee for each child attending Summer Camp to help cover the cost of field trips and special events.
Our summer programming has lots of opportunities for learning and LOTS of opportunities for good old fashioned summer fun! We walk a half-mile to Markin Glen Park every Thursday for Beach Day. We play board games, kickball, blow bubbles, run through sprinklers, and go on field trips - just to name a few things!
See our current summer schedule with themes and dates on our Forms and Reports page.