EDIT MAIN
Program Director's Message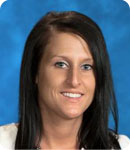 Welcome to the Parchment Early Learning Center!
Welcome to Parchment Early Learning Center! We appreciate your consideration of our center, and recognize the importance of the decision to place your child in someone else s care.
We offer the highest quality childcare & preschool with an appropriate academic emphasis. In our care, your children will receive the physical, social, emotional & intellectual support that they need for growth and development. They will also receive continuous love and acceptance from their teachers and caregivers.
At Parchment Early Learning Center, we are building the foundation for lifelong learning and academic success! We strive to teach values such as patience, responsibility, compassion for self and others, communication & teamwork.
Your children will be given endless opportunities to imagine and create! They will be encouraged in their efforts and their successes will be celebrated.
Thank you for the opportunity to partner with your family!
Sincerely,
Sara Tausch
Early Childhood Program Director